The hedge fund that was founded by Anthony Scaramucci, SkyBridge Capital, has recently doubled down on its support of Bitcoin. Troy Gayeski, the organization's Co-Chief Investment Officer, said that he believes in gold's future but they are keen to invest in what most consider to be its digital alternative.
In a recent interview with Bloomberg, Gayeski outlined the institution's belief in the primary crypto while also criticizing the Federal Reserve's actions since the pandemic broke out. Gayeski is also a senior portfolio manager at the Wall Street giant.
With the global debt getting out of hand and the Federal Reserve aiming to "taper asset purchases," investors are now looking for ways to hedge their positions.
Gayeski highlighted two valid options with gold that is traditionally perceived to be the most prominent haven tool, and Bitcoin, an alternative that has grasped investors' attention from the crypto sector.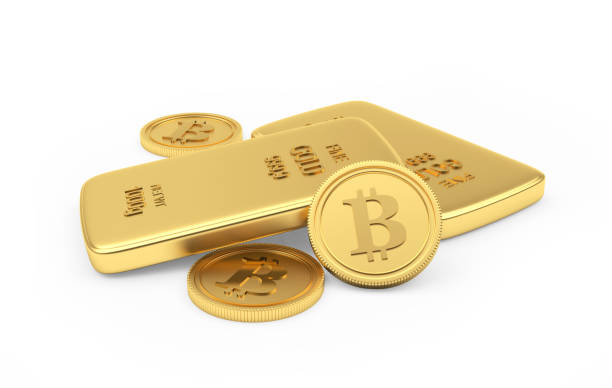 Even though history shows that the precious yellow metal has performed quite well in such situations, SkyBridge wants to stick with the biggest digital asset:
"We are going to stick to Bitcoin and crypto because we just think there's more upside. You are going to capture a little bit more juice than you will in gold from that same phenomenon."
Nonetheless, SkyBridge confirms its optimism about gold's future over the dollar. Gayeski has forecasted:
"going forward, the probability of gold continuing an uptrend is fairly high, making new highs over the next year."
SkyBridge's Interesting History With Bitcoin
Since the end of 2021, when the price of bitcoin was gaining massive traction, the Wall Street traded institution has been showering the digital asset with praises. Anthony Scaramucci, the founder, has always used all available opportunities to commend the flagship crypto.
Scaramucci has predicted in the past that bitcoin will hit $100,000 by the end of this year, adding that it is a safe investment just like bonds. Gayeski insisted that crypto is better than gold.
SkyBridge also set up a Bitcoin Fund earlier this year with an initial investment of $25 million. Anthony Scaramucci has continuously said that Bitcoin has been performing quite well, with institutional demand increasingly coming from every direction.