Nandan Nilekani, an Indian technology mogul, has encouraged local lawmakers to let citizens speculate on crypto assets. According to him, the country needs to attract investment from the $1.7 trillion crypto-asset sectors instead of banning cryptocurrencies.
The chair and co-founder of Infosys, an Indian multinational information technology company, told regulators to embrace digital assets and get some viable handle to accommodate the technology.
While speaking the Financial Times, Nilekani said that prohibitive laws may result in considerable missed opportunities for India. He also alleged that a more permissive approach may let the country tap into the $1.7 trillion digital asset market and enable crypto investors to put their wealth into India's economy.
Nevertheless, Nilekani is not bullish on the unregulated crypto market for India, mentioning that cryptos are highly volatile and energy-intensive to use as a form of payment. Instead, he thinks that the Reserve Bank of India's Unified Payments Interface infrastructure provides a superior infrastructure for real-time payments.
Instead, the tech mogul advised on letting Indians access crypto assets for speculation and as a store of value, saying:
"Just like you have some of your assets in gold or real estate, you can have some of your assets in crypto. I think there's a role for crypto as a stored value but certainly not in a transactional sense."
For many years now, Nandan Nilekani has been working with Indian authorities to help in the creation and formulation of policies on digital technologies, including the Aadhaar biometric identity program that was launched in 2009.
Sometime in December 2016, he joined a committee to investigate how the people in India may use digital payments to a huge extent, and in 2019, he chaired a central bank committee on digital payments.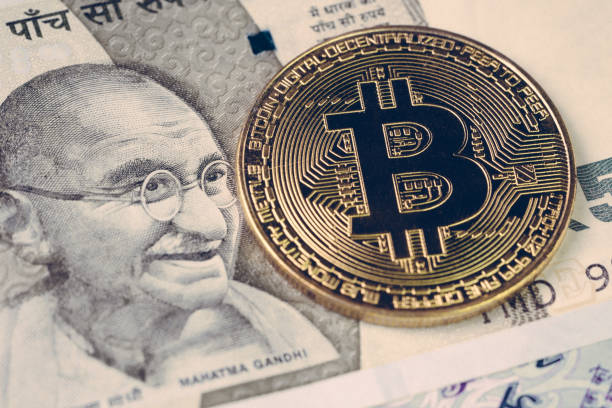 With India's huge tech industry and unbanked population, the Asian nation may become a global hub for crypto-asset adoption, but the regulatory situation remains quite unclear with some conflicting signals coming from the regulators and the central bank.
On May 19, reports emerged that the formulation of a new regulatory panel dedicated to digital assets might pave the way for more clarity on this matter. A Cryptocurrency and Regulation of Official Digital Currency Bill 2021 was expected to be addressed in parliament in March but it was then deferred for some reasons that were not made public.
The Reserve Bank of India had prohibited all banks from allowing clients to trade in any crypto assets in 2018. But, this ban was overturned by the Supreme Court in February 2021 which resulted in renewed hopes for the crypto investors.
Nevertheless, most of this industry still operates in a gray zone despite the huge momentum on cryptocurrency exchanges and growing retail demand in recent months.