The precious metals have been relatively quiet this week compared to the crypto markets. Massive volatility hit Bitcoin, Dogecoin, Ethereum, and most of the major cryptocurrencies recording huge losses.
Worries associated with a crackdown in China, coupled with remarks by Tesla CEO Elon Musk announcing that his firm will no longer accept bitcoin payments, appeared to trigger these volatility episodes. What happened next is a selling spree that made bitcoin suffer a 25% mini-crash in the past week before it managed to turn back up steeply.
That is not the kind of price action that brings up confidence in an alternative currency to be considered as a stable store of value. However, from the start, cryptos have served majorly as vehicles for the speculators. Their volatile outlook has manifested majorly on the upside, for now.
For now, nobody knows whether higher highs lie ahead or whether the uncertainty that has taken over the crypto markets and Elon Musk's antics signal a major top for the asset class. What appears clear now is the fact that cryptocurrency markets will remain highly volatile and speculative.
Cryptocurrencies Are Not Stable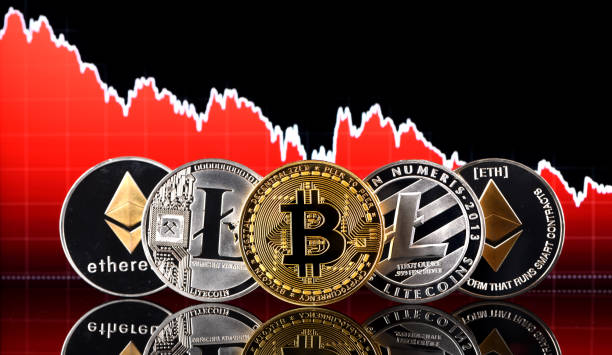 It means that cryptocurrencies might never provide investors with the long-term stability and reliability characteristics that gold offers. The monetary precious metal might never be the highest-flying and best-performing alternative asset but it is dependable as a store of value.
Nonetheless, some performance chasers say that gold is too boring while others say that golf represents an integral anchor in their portfolio. Digital assets and cryptos can implode into thin air. The value of the United States dollars and dollar-denominated IOUs may be inflated into oblivion. But the physical precious metals can be counted on to retain their value over time, come what may.
The hard assets investors seeking upside potential than gold, and those who can take on great volatility, should consider allocating more of their wealth to silver and maybe platinum group metals too.
In this context, gold-to-silver has been trending majorly favoring silver since last March, when silver became quite cheap compared to gold. While silver is currently not dirt cheap, it also cannot be considered as expensive. Still trading below $30 per ounce, it still provides some compelling relative value compared to all other assets, whether hard or soft.
A major case can also be made for platinum being undervalued compared to gold and many other assets in the current global markets. Nonetheless, its demand profile is mainly concentrated in the automotive sector. Jewelry and investment demand for platinum are relatively small and they fuel cell technology that utilizes platinum in its early stages.
Notably, there is a lot of potential for the large-scale public buying of silver bullion that can strain supply and eventually push prices higher. A silver squeeze on the futures exchange may result in an epic price surge with the possibility to send the industrial metal to triple digits.
Inflation May Affect Asset Prices
Meanwhile, the continuing debasement of the US dollar by the central bankers and politicians will continue to put lots of upside pressure on all the hard assets. On May 19, the Federal Reserve published its minutes from a recent policy meeting. Fed executives and officials downplayed the recent increase in price inflation, saying that it is temporary. That is yet to be determined.
The Producer Price Index (PPI), Consumer Price Index (CPI), and many other inflation gauges have been blowing hot winds, which is not what Jerome Powell and his colleagues expected. It means that their views and expectations that inflation will soon plunge should be viewed with a lot of skepticism.
During its last meeting, the Fed hinted that it is now preparing to eventually taper its $120 billion in monthly bond purchases. An interest-rate hike appeared unbelievable at the start of the year, but now the central bankers are thinking of hiking at some point, maybe in 2022.
A lot of things can happen between now and then. With the rates still considerably low and stimulus still being pumped into financial markets and the hands of the jobless, asset bubbles are prone to form.
The next impactful move higher might be in the real estate, stocks, cryptos, precious metals, or all of them. However, experts say that investors should ask themselves what asset classes represent real value at the current prices and which of them have already been pushed to the extreme overvaluation zone by the Federal Reserve's money printer.
Precious metals critics may try to make the case that there will not be a gold or silver mania in the future. However, they cannot deny that these metals provide better value than most of the other assets that recently got bid up to excessive heights in herd-driven trading frenzies.