Experts are pinpointing different groups as Dogecoin's (DOGE) vanguard even as the coin's potential base seems to have become a wide coalition. It has been quite difficult to get through a day without running into a headline that is referencing Dogecoin in recent weeks.
The meme cryptocurrency has enjoyed massive growth riding on the heels of a series of celebrity endorsements, including Kiss member Gene Simmons, billionaire Mark Cuban, Tesla CEO Elon Musk, and entertainment icon Snoop Dogg.
Currently, it might appear quite easy to dismiss what is going on with DOGE amid another phase of hype-fueled frenzy, like those seen before, mainly with "The Dogefather" Elon Musk. The Tesla boss has been workshopping ideas ahead of his appearance in a Saturday Night Live hosting gig on May 8.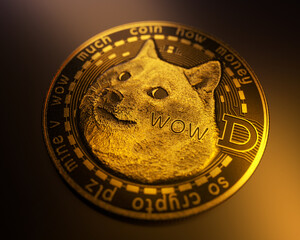 Nevertheless, this time around, something that has never been seen before is happening: The use of DOGE for payments has been increasing as its price continues to surge. Major League Baseball franchises have confirmed that they are getting into the DOGE game just like the National Basketball Association's Dallas Mavericks team that is owned by DOGE proponent Mark Cuban.
But, is the growth of DOGE payments sustainable outside of the hype cycles?
A Popular Medium Of Exchange
Money has proven over the centuries to be a viable tool for coordinating human activity. To take up that role, the asset that is used as a medium of exchange must always command the positive sentiment of a big enough audience.
Interestingly, that favorable attitude can arise from a long-entrenched convention just like the case of fiat, technological soundness just like the token that is designed to facilitate monetary transactions on a blockchain, or simply from the mere fact that people like it or believe that it is easy and funny.
Dogecoin at the moment lacks technological robustness since it has not seen any major software update in many years. Until some months ago, its practical usage was only limited to tipping people on forums for witty remarks.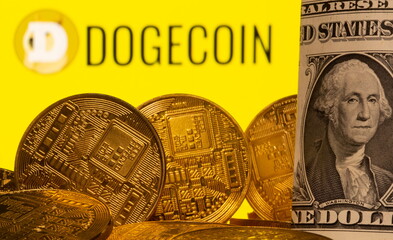 But, it is now believable that the combination of DOGE's memetic power demonstrated on many occasions in the past, and the dwindling boundaries between collective sentiment and collective action, might mean more for adoption as a payment tool than for a major reputation or technological superiority.
In that context, the main motivation for businesses to begin accepting DOGE as a mode of payment currently might be the ticket to the hype train that making the move confers. Adding onto viral fame, a brand may benefit from the support of a vibrant Dogecoin crowd that is currently interested in enhancing businesses that are shilling their bags on social media; a relationship some commentators label as "mutually parasitic." But, anyone can guess what will happen when many businesses decide to go down this road.
Zoomer Money?
Analysts normally cite Dogecoin's growing popularity as related to the younger internet users saying that it is the rocket fuel that can eventually take it to all types of incredible places. During a recent interview, the co-founder and CEO of blockchain investment firm Onchain Capital, Ran Neuner, suggested that young TikTok users can generate enough network effects to make Dogecoin a viable tool for online transactions.
It is quite challenging to estimate how popular DOGE is with teenagers and young adults. Notably, it is quite a compelling idea that the token which launched as a joke and now has a $77-billion market cap represents the nihilistic spirit of the younger generation. It is also quite true that last summer's price pump started on TikTok.
But, when it comes to the question of how many zoomers, who are members of Generation Z, are using DOGE, the most honest answer is that there is no definite way of knowing. Reliable and authentic survey data on cryptocurrency usage is quite hard to come by, which is doubly true for the age-group-specific data.
Based on the latest iteration from investment bank Piper Sandler's "Taking Stock With Teens" survey, around 9% of the teenagers in the US reported having interacted with cryptocurrencies. While the one-in-ten statistic appears undisputable, there are no details on which assets these respondents have traded.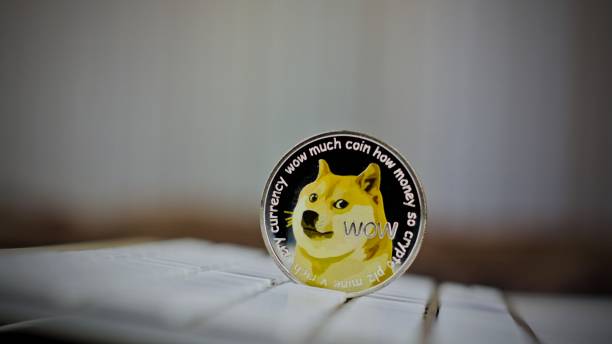 Another recent survey that was conducted by financial group Charles Schwab measured crypto trading behavior among young adults based in the United Kingdom.it discovered that over 50% of the British investors between the ages of 18 and 37 have already held or traded cryptos, compared to 25% of those that bought stocks.
Also, there are no details on the use of particular coins or the share of respondents that reported being active on TikTok. In a conversation with reporters, Neuner likened the DOGE following to a rebellion movement. He explained:
"Dogecoin has become anti-establishment, anti-normal. People who don't like to follow the rules turn to Dogecoin to show that they can make anything work, even against the odds. I said this many times: I think it's always 20% about technology, 80% about adoption. And in this case, Doge is actually being adopted."
Major Appeal
While it is still an open question whether a single age or interest group can push an asset's price to the coveted status of mainstream payment adoption, Dogecoin possibly has appeal to a wide array of users. Adding onto the nihilistic youth and meme-loving day traders, it might act as an easy entryway for beginners in the digital asset space.
Away from the pretense of a technologically complex asset, this pup-emblazoned coin is well-positioned to act as the first cryptocurrency for the less tech-savvy newcomers that are arriving in droves as the crypto continues to go more mainstream.
Moreover, the air of a much-joking atmosphere might attract more people who are nostalgic for the times before Bitcoin (BTC) derivatives were trading on the major institutional platforms. Dogecoin might be the final bastion of the olden cryptocurrency spirit that traditional finance sharks would want to combat; hence, could it be the people's coin?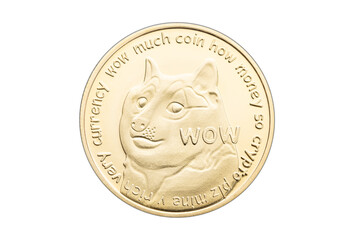 As expected, most of the crypto experts are having none of this. When asked whether Dogecoin has any future as a viable medium of exchange, the CEO of cryptocurrency data analytics firm The TIE, Joshua Frank, said:
"No. It is a funny meme, and it has gained a tremendous amount of mainstream attention, but I don't foresee any future in which Doge is the coin of the internet."
But, with the right combination of social sentiment, well-timed celebrity tweets, and different forays by engagement-seeking big brands, it does not appear unfeasible that DOGE may find mass popularity as a payment tool in some of the major corners of the digital economy.
Nonetheless, price speculation will remain a huge worry as, until it gets enough network effect, whales and influencers may easily sway the coin.