House of Kibaa, a non-fungible token studio, has announced an auction of three "Legendary" NBA Top Shot NFTs depicting some slam dunks from renowned pro basketball player, LeBron James. The upcoming auction will sell the NFTs that will include a token that holds the record for the most expensive Top Shot moment sold.
This auction will be hosted in partnership with Heritage Auctions. Reports indicate that it will run from May 6 up to May 20. These three NFTs will be auctioned off as a single collection. Each of these tokens was released in the first season of NBA Top Shot and are of legendary scarcity, the rarest tokens that Top Shot collectors can own.
NBA Top Shot has exploded in popularity since unveiling its closed beta in June 2020, and transition to open beta three months later. By March 2021, Top Shot had generated over $230 million in gross sales. Based on reports by CryptoSlam, Top Shot's secondary peer-to-peer marketplace hosts over $1.8 million worth of trades per day, according to a 30-day rolling average.
Interestingly, the Legendary tokens have fetched 6-figure prices in recent months. T.C. Lau, House of Kibaa spokesperson, described these offerings as "the largest auction sale in NBA Top Shot history," saying that every one of the tokenized moments has serial numbers that:
"hold a great significance to the late Los Angeles Lakers star, Kobe Bryant."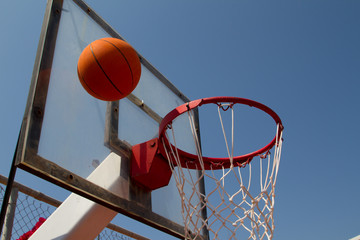 All the tokens to be auctioned boast the serial numbers #26, #41, and #42. The #26 token represents James' iconic "Kobe Bryant Tribute Dunk" on February 6. At that time, James performed the same "breakaway, reverse windmill, two-handed slam dunk" that was popularized by Bryant about 19 years beforehand in the same arena.
Also, the #26 serial number invokes Bryant's date of death, January 26, 2020. This announcement notes the #26 serial will never again exist in circulation for a Kobe Tribute NBA Top Shot moment.
A #3 serial Legendary token shows the same tribute dunk from the same series sets a new record. It was the most expensive NBA Top Shot moment sold when it auctioned for $387,600 on April 16.
The #42 NFT represents Lebron James leading the Lakers to their 17th championship in last year's NBA championship finals. This win saw the Lakers secure their first championship since Bryant won his fifth and final NBA title with the team nearly a decade beforehand. James had promised to deliver the victory in honor of Bryant's legacy. Bryant could have been aged #42 at the time, adding some significance to the NFT's serial.
The last token up for this auction boasts the #41 serial and was the first Legendary Lebron NFT minted by Top Shot. The NFT represents a dunk performed by James some two days before he and Bryant were photographed together at the following Lakers game. Bryant was aged 41 at the time this dunk was performed.
This auction will be continuing during the May 15 ceremony. That is the day for Kobe Bryant's posthumous induction into the Naismith Basketball Hall of Fame.