The recent surge in digital video consumption has elevated platforms like YouTube to reach high levels that match Netflix in terms of revenue. Data presented by analysts show that YouTube's advertising revenue for Q1 2021 reached $6.01 billion. That represents a 17.4% difference compared to Netflix's $7.16 billion.
YouTube's intention to exceed Netflix was seen in Q4 2021 when Google's platform recorded $6.88 billion in advertising revenue, slightly exceeding Netflix's $6.64 billion. Elsewhere, it is evident that since Q1 2019 Netflix's revenue has been on an upside trajectory, growing 58.4% by Q1 2021. Within the same period, YouTube advertising revenue grew by 98.34% despite fluctuations.
Why YouTube Is Gaining Ground On Netflix
Both Netflix and YouTube have benefited from the current health crisis. Nevertheless, the former attracted more users due to its largely free with a hugely diverse content library. During the current crisis, with many people losing their jobs, YouTube provided an opportunity to earn some income which resulted in an influx of content creators on the video-sharing platform.
As more content creators join YouTube, competition is now building up. Quality is seen to directly impact the rate of viewership on the platform. Notably, sustained viewership has enabled YouTube to offer the advertisers efficient reach to massive audiences.
It is crucial to note that both Netflix and YouTube have different business models. Netflix's revenue primarily emanates from the paying subscribers. In case of YouTube, it relies mainly on advertising. Moreover, the content sources for the two platforms differ with Netflix acquiring material directly while YouTube shares a considerable segment of its ad revenue with the creators.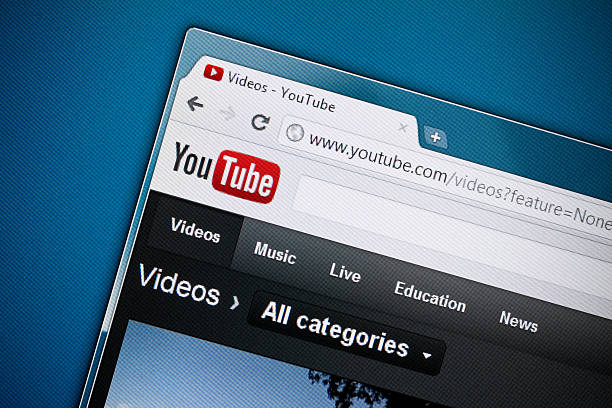 In the past year, YouTube's advertising revenue has been boosted by the COVID-19 health crisis. YouTube emerged as one of the major winners of the crisis as the diverse content that enabled people to cope with the lockdown. In general, the current pandemic accelerated digital video consumption.
Furthermore, YouTube's advertising revenue growth has also been helped by the increasing number of subscribers who are shifting from traditional television. Google has now managed to capitalize on the viewership by introducing the TrueView ad format together with brand advertising.
The ad's nature enables users to elicit a particular action. Moreover, the firm is still making some inroads to sell more ads using YouTube-connected TVs with some investment in Chromecast and YouTube TV.
By nearly reaching Netflix's entire revenue, YouTube advertising returns are huge considering that the amount does not include money that was earned from subscriptions. It is also worth noting that content costs less than Netflix's. Hence, if all revenue is considered, there is a high likelihood that the Google product is more profitable than the movie streaming service.
YouTube Ads Revenue May Exceed Netflix In 2021
If YouTube manages to sustain its advertising revenue, it might surpass Netflix by the end of this year. Furthermore, YouTube is helped by the fact that there is no formidable competition available to dislodge it from its top position in the market.
The platform is also expanding and increasing the stature of some of its services like YouTube Music and YouTube TV to the rest of the world. That is an ideal ground for growth and sustaining a profitable position.
On the other hand, Netflix's position as the dominant streaming service is under threat from the other competitors like Disney+ and Amazon Prime that also surged amid the COVID-19 pandemic.