The US government together with the private sector players are currently pushing for extensive bitcoin regulations to limit the use of cryptos as payment for ransomware attacks. An experienced panel of experts consisting of members from the US Secret Service, FBI, technology, and security companies is expected to recommend new measures towards making digital assets less anonymous, according to sources close to the matter.
Some of the projected proposals include widening the 'know-your-customer' (KYC) regulations to crypto exchanges, extensive tracking of bitcoin transactions, and stringent licensing needs for an organized crypto industry.
Nevertheless, other proposals including the creation of a Justice Department will require approval from Congress. The department will be responsible for confiscating all the ill-gotten digital assets. The report that will detail the recommendation will be out on April 29, 2021.
In case these recommendations are implemented, it will act as the first step towards minimizing bitcoin and other digital assets' role in helping financial crimes. Experts and analysts have classified ransomware attacks as an epidemic and officials think that regulating the cryptocurrency industry will help in fighting this challenge.
The panel has identified firms, hospitals, government agencies, and school systems as the most vulnerable to these ransomware attacks. The United States has noted that some of the attackers have strong ties to Russia and North Korea.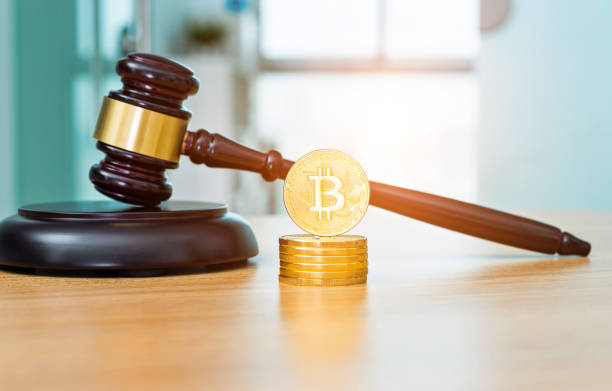 Ransomware Stolen Funds Reach Staggering Levels
Last year, ransomware proceeds increased threefold to reach $350 million from the 2019 figures. Additionally, the FBI's Internet Crimes Complaint Center recorded about 2,474 ransomware complaints. According to the leader of the Ransomware Task Force, Philip Reiner, there is a strong need for international collaboration to fight this scam epidemic. He said:
"However many crypto markets think they have created their own networks, they still rely on existing financial markets."
The United State's move comes as other jurisdictions throughout the world deliberate on regulating the crypto industry and mainly bitcoin. Interestingly, Bitcoin's ability to help vices like money laundering and drug trafficking has been a considerable point of worry. Today, India and Turkey are leading in introducing regulatory measures in the digital currency space. The recommendation will affect BTC's price either on a long-term or short-term basis. Recently, bitcoin plunged below the $50K mark amid fears over rising US tax plans initiated by President Joe Biden. At the time of writing, bitcoin was trading above $53,500, based on data acquired from CoinMarketCap.