Tether Holdings Limited has published an assurance opinion to acknowledge that Tether tokens are entirely backed by its reserves. The company is behind the world's biggest stablecoin Tether (USDT). Tether's reserves for its USDT stablecoin surpassed the amount needed to redeem the digital asset tokens, based on the auditing firm Moore Cayman.
In a March 30 statement shared on Twitter, Tether published the company's Consolidated Reserves Report (CRR), accompanied by an assurance report from the accounting firm Moore Cayman.
This accountant's report that was signed on March 26 intends to prove the accuracy of Tether's CRR compiled on February 28. The assurance opinion reads:
"In our opinion, the CRR as prepared by the management of Tether Holdings Limited Group as of February 2021 at 11:59 PM UTC is presented in accordance with criteria set out therein and it, in all material respects, fairly stated."
The report continues to say that Tether's reserves for USDT stablecoin surpass the amount needed to redeem the digital asset tokens as consolidated total liabilities amount to $35.2 billion, while the consolidated total assets amount to over $35.3 billion.
Moore Cayman said that its assurance opinion is now limited to USDT as information covering Tether's gold-backed XAUT stablecoin is yet to be subject to the scope of their assurance engagement.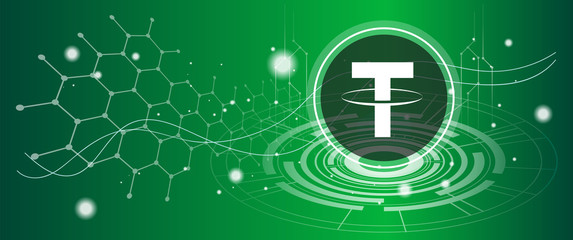 Cayman is a provider of extensive audit services to companies and funds in different jurisdictions, including offshore jurisdictions like the British Virgin Islands and the Cayman Islands, as well as Hong Kong, Delaware, the UK, and many others. Tether Holdings wrote:
"Tether has always been fully backed, and the assurance opinion we made available today confirms it once again. As a leader in the growing cryptocurrency industry, we remain committed to being among the most transparent stablecoins."
The general counsel for Tether and crypto exchange Bitfinex, Stuart Hoegner, told reporters:
"We do intend to release attestations periodically going forward."
Hoegner also said that the CCR was executed on March 26, meaning that it was not available until very late last week. USDT's 1:1 peg with the American dollar has long been the subject of criticism, with many wondering whether the validity of the backing can be authenticated.
Last month, Tether and Bitfinex settled with the New York Attorney General's Office over allegations that the company misrepresented the degree to which USDT was backed by enough fiat collateral.
As part of the agreed settlement, New York regulators compelled both companies to pay $18.5 million for damages and also submit frequent reporting of their reserves.