Several factors show that the present is a great time for eToro to go public, as explained by the company's CEO Yoni Assia. Throughout 2021, the company-sized up considerably. Assia noted:
"We've grown more than 147% year-over-year revenues. This year rolled in with mainstream and crypto bull markets in full swing, in tandem with the biggest discussion we've seen in human history around the intersection of social media and investment platforms."
All these factors are bubbling together to Create what Assia labeled as "a perfect storm." He went on to state:
"We're seeing an immense interest all around the world from people who want to participate in the global markets, which was our original vision from 2017 when we started our business of opening the global markets for everyone to trade and invest simply and transparently."
Bitcoin (BTC) and the rest of the crypto market posted a major year in 2021 after rapidly recovering from a considerable price decline around the same time as surging COVID-19 worries in March 2021.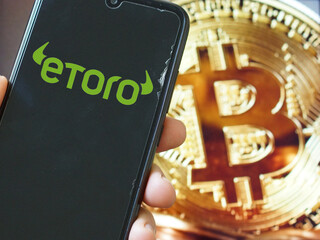 The mainstream markets also rallied in 2021, but Bitcoin gathered steam late in the year, breaking its 2017 record high in December before it continued to explode significantly higher. So far, 2021 has seen a major continuation of the mainstream and crypto bull markets.
eToro announced its plans for going public on the Nasdaq on March 16. The company plans to go public through a special-purpose acquisition company (SPAC). Importantly, this is a type of merger where a private firm combines with a particular, already-public company (a SPAC company), becoming public in a less direct manner than an initial public offering (IPO).
Assia said:
"When your business grows faster than your expectations, it is always the right thing to do to make sure that you're fully prepared to take the next stage of growth as a bigger company, as a public markets company. We're very excited about this next step of growth."
Coinbase crypto exchange plans on taking its business public via a direct listing on the Nasdaq stock exchange in April 2021. On the other hand, another digital asset-centered entity, Diginex, went public on the Nasdaq in October 2021 through a SPAC.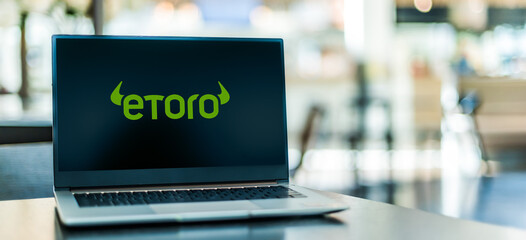 For months now, eToro has publicized its intent to buy and merge with a SPAC known as Fintech V. Assia noted:
"We will merge with that company, actually buying that company, and become the listed eToro."
Previously known as Fintech Acquisition Corp V, the SPAC firm currently trades publicly on the Nasdaq under the ticker FTCV. Assia explained:
"When SPACs announce business combination agreements signed, the SPACs are already trading, so retail investors have the opportunity to invest in SPACs post-announcement under the SPAC ticker."
Critically, the route of going public offers interested parties the opportunity to indirectly invest in a private firm right away after it announces its intent to go public, although it is not technically officially listed as stock yet, according to Assia's explanation.
The investor would acquire the involved SPAC's stock that would eventually become the stock of the private firm. In general, if one company went public via an IPO, investors would need to wait for the private firm's stock to list and then buy its stock after listing. Assia highlighted:
"During the next couple of months, as we go through the process of completing the merger agreement, we will become the listed company on Nasdaq."
Although the CEO said that his company did not yet have a new ticker name finalized by March 15, eToro does not plan to keep FTCV as its ticker. Assia explained:
"We haven't decided on it frankly. We can't share what we haven't decided on it yet, like when you're pregnant with a kid."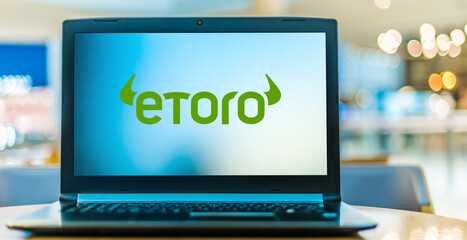 On the issue of what going public will change for eToro compared to its current operations, Assia mentioned that most of the company's daily operations will remain the same. Clients, persistent technological advancement, and products are the areas on which eToro will maintain its attention. He insisted:
"As we conclude the deal, and we bring in the $650-million PIPE [private investment in public equity], as well as a $250-million SPAC into the company's balance sheet at most, we'll have a very strong balance sheet to consider potential acquisitions, a more aggressive geographical expansion — whether it's expanding aggressively in the U.S., or other markets."
Going public with a balance sheet of at least $1 billion will enable eToro to become more aggressive for more growth, according to the CEO.
Recently, talks of crypto firms going public have made many interesting headlines. eToro is one of the latest crypto-involved firms that is seeking to go public.