MicroStrategy has been accumulating bitcoin aggressively in recent months. But this time around, another investor has followed their lead. In another exciting bitcoin-pizza development, one pizzeria company owner shares the story of how he acquired $200K worth of bitcoin in 2021 with his wife and now sits on 350% return on investment (ROI).
Many huge corporations and institutions joined the bitcoin space in the past year and made massive purchases worth billions of dollars. Some of the big names include Ruffer Investment, Tesla, MicroStrategy, and MassMutual. All of them made the news headlines repeatedly.
But what about the 'little guys'? Since bitcoin and the crypto market, in general, is a highly volatile and risky asset group with about 12 years of history, bitcoin does not appear to be the preferred investment option for smaller businesses to put on their balance sheets.
But, that is not the case for the small husband-and-wife-owned pizza business that has two outlets in Alabama, the US, going by the name Sam & Greg's Pizzeria/Gelateria.
The co-owner (husband), Greg Hathorn, recently commented on a Michael Saylor endorsement of Square's $170M Bitcoin purchase. He said that his pizza business had moved $200K off their business' balance sheet into bitcoin. Here are the thoughts of bitcoin, exit strategy, and everything in between from the Hathorns point of view.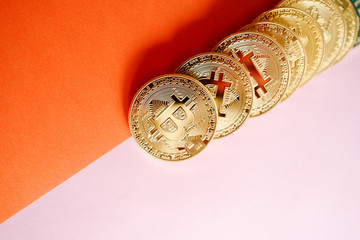 Why Bitcoin?
That is the most profound question for every newcomer and analysts always want to know why the investor decided to allocate funds in the asset; even a famous US-British author wrote once – "it all starts with the why."
Greg has a background in IT despite his current restauranteur endeavors. He said that crypto and blockchain have attracted his attention for several years now. While agreeing that he was somewhat late to the party, he thinks that these technologies to some extent represent the smartest use of the Internet currently, developing a positive disruption that is continuously shaking traditional finance to its epicentre.
He explained:
"So, why bitcoin for my business? The simple answer is that I have worked hard to save money, and I don't like seeing it disrespected and devalued. I also do not appreciate politicians and central banks reducing the value of the American worker to the speed of a printer. Bitcoin solves these problems.

The simple forces of a fixed supply and unlimited demand are in play, making bitcoin the obvious choice as the go-to store of value for those simply needing a place to preserve capital, no matter what size business."
350% ROI Within 12 Months
Greg also said that the catalyst for this investment decision came in April 2021. It was the decisive moment for the crypto sector and the whole financial world. The COVID-19 crisis had just been recognized as a global pandemic and the effects of this announcement shook all financial markets, which resulted in massive market plunges.
Bitcoin was not spared, as it lost 50% within a day to bottom below $4,000 in mid-March 2021. Nonetheless, they appear to have implemented the Paul Tudor Jones approach and invested in bitcoin as the asset started to recover.
Nonetheless, bitcoin did not stop with just a simple recovery. It surged on to new highs in the 11 months that followed. It is now not a surprise that the Hathorns' bitcoin investment is over 350%  up since April 2021.
Greg said that he decided to go with Grayscale instead of the cryptocurrency exchange route since:
"I just didn't want to deal with maintaining a digital wallet, cold storage/hot storage, keys, etc."
He thinks that the GBTC trust is among the most convenient tools for anyone who wishes to get some bitcoin exposure today but thinks that the possible approval of a bitcoin ETF might prove to be a game-changer.
On the issue of their general strategy going into the bitcoin market, Greg said that he is not actively managing the crypto position. Instead, he just prefers HODLing. But, he plans to  treat his investment a bit differently in the future:
"I will take profits on the way up, and then reinvest on future dips."
Other Small Businesses Should Buy Bitcoin Too
It is still uncommon for small and large businesses to invest in bitcoin and the crypto market. Nevertheless, Greg is convinced that every business owner or executive should:
"At the very least, educate themselves on bitcoin" before making a conscious decision on whether or not to buy BTC as well. Bitcoin, and cryptocurrency in general, is not going away, so it should not be ignored as being just a fad that will fade."
Greg acknowledged bitcoin's hyper-volatility but does not feel it is risky or even riskier than investing in the stock markets, market ETFs, or sitting on a pile of cash. He and his wife have put their money in bitcoin funds that are:
"over and above the operating capital that stays in the business to meet ongoing cash flow needs."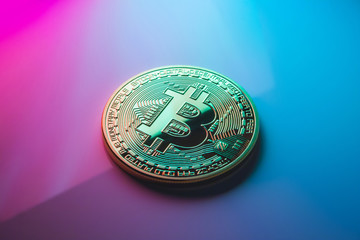 In that context, he prepared to face the short-term volatility, despite the jitters that come when bitcoin plunges and consolidates to catch huge long-term gains. Moreover, he now feels privileged to participate in the market as an early adopter of the "new Digital Monetary Network – an opportunity I can't pass up."
Greg also highlighted that his firm's bitcoin investment may eventually benefit the staff, as well, because it suggests potential bonuses and job security. He added that the staffers were very excited the first time he announced the bitcoin acquisition. He concluded:
"They felt that if we were able to do that, then the business must be doing well, which translates into job security. But, more importantly, I do plan to incorporate a portion of any Bitcoin profits into our annual bonus pool, which is shared by all employees. So, in a manner of speaking, you could say that our staff is invested in Bitcoin."
How high can bitcoin go as adoption increases?