London copper plunged on Friday as a rally which pushed prices to a near 10-year high lost momentum amid growing signs of higher supply and slowing demand growth in 2021.
Three-month copper on the London Metal Exchange dropped by 0.2% to trade at $9,041.50 a tonne by 0700 GMT. This contract has gained 46% since the start of 2021, reaching a 9-1/2-year high of $9,617 a tonne last month.
While maintaining a bearish view on copper in the coming six to nine months, Fitch Solutions said in a note:
"We see China's metals demand stabilising over 2021 following the robust and above-expectations growth recorded in 2021. We see large, new supply coming online in 2021 and expect minimal disruption from COVID-19 in 2021. Key projects across the region in Chile, Peru, Panama and even Ecuador are ramping up, while U.S. production will recover."
Also, Yangshan copper premium SMM-CUYP-CN dropped to $68 per tonne which is its lowest level since January 15. That drop indicates a weaker demand from the top consumer China, while the inventories have been surging in both ShFE and LME warehouses. MCUSTX-TOTALCU-STX-SGH.
Data shows that the premium of LME cash copper over the 3-month contract CMCU0-3 dropped to $11.50 per tonne, its lowest level since February 11. This price action suggests that the nearby supply tightness has eased.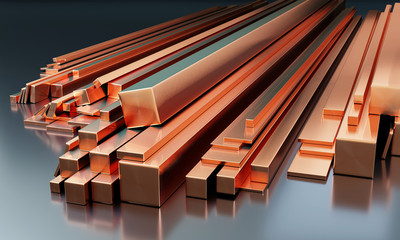 In the meantime, China's major copper smelters increased cathode output by about 3.3% month on month in February to 745,100 tonnes, according to Antaike research house. The most-traded May copper contract on the Shanghai Futures Exchange gained to close up 0.7% to 66,920 yuan ($10,308.71) a tonne. It was tracking the overnight gain in London.
LME aluminium lost 0.6% to trade at $2,164.50 a tonne while lead advanced 1.4% to trade at $1,970 a tonne. ShFE zinc gained 2% to reach 21,870 yuan a tonne as ShFE nickel fell 0.8% to 120,950 yuan a tonne.
In other news, the Glencore-controlled Antapaccay copper mine that accounted for 8.8% of Peru's 2021 copper output, announced the suspension of operations as a result of a road blockade by the local communities. Where does the copper market head to next after the latest developments around the world?