One of the biggest publicly traded Bitcoin mining operations globally, Bitfarms, has committed to acquire 48,000 new miners in the next two years. Reports emerged that the  Canadian mining company has sourced the equipment from MicroBT, a Chinese supplier.
Bitfarms wants to increase its hashing capacity by an additional 5 EH (exahashes) according to reports. It was founded in 2017 and at the moment it has a capacity of 1 EH. Notably, the mining firm is targeting a 200% productivity increase by the end of 2021.
By description, the hashing capacity is the amount of pure computing horsepower that can be entirely dedicated to mining bitcoin and other cryptos. The company expects that the initial shipment of the hardware will take place before January 2022 and the final mining rigs will arrive in December 2022.
It will then increase its total hashing capacity to reach a total of 8 EH in the next two years. The  CEO of Bitfarms, Emiliano Grodzki, said that it was becoming more challenging to secure mining rigs:
"The supply of miners will be one of the greatest challenges in for the foreseeable future due to a global shortage of wafers used to create semi-conductor chips which is a vital component in mining rigs."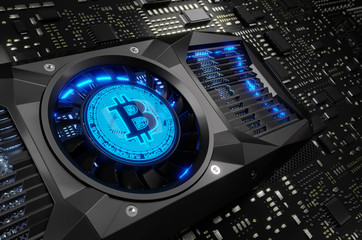 This report never specified what units would be acquired but MicroBT's flagship product is the "WhatsMiner M30S++" that delivers 112 TH/s and retailing at $9,300. The company's site currently reports that all mining devices are sold out.
In the past eight months, Bitfarms has purchased 12,000 mining rigs from MicroBT, citing power efficiency and reliability as the reasons for these acquisitions.
Last December, Bitfarms deployed 1,000 new Whatsminer M31S mining rigs. At the same time, it placed an order for 3,000 Whatsminer M31S+ miners scheduled for delivery later this month.
Bitfarms is recognized as the first Bitcoin mining company to complete its long-term prospectus with the Ontario Securities Commission. It started trading on the Toronto Stock Exchange in July 2019. The mining firm has five industrial-scale facilities situated in Quebec, and they are all powered with hydroelectric energy.