U.S. Treasury Secretary, Janet Yellen, appears to be open to having the regulators consider the development of a regulated digital currency. However, she still appears to have major worries about bitcoin and how it operates in a decentralized manner.
In the past few years, Digital assets have enjoyed continuous mass adoption which has somehow attracted the attention of the U.S Treasury Secretary. Yellen has opened up to encourage  United States regulators to consider the establishment of a digital currency.
On February 22, while speaking in an exclusive interview with the New York Times' 'DealBook DC Policy Project' she highlighted the importance of using digital assets. Yellen urged Federal Reserve to put into consideration the creation of a Fed-maintained digital dollar. Also, while speaking to Andrew Ross Sorkin, U.S Treasury Secretary said that the establishment of a digital dollar will enhance effectiveness in 'faster, safer, and cheaper payments.'
Nevertheless, the U.S Treasury Secretary added that there were many things to consider before a possible rollout. Yellen wanted to know how regulators would 'manage money laundering and illicit finance issues' and the potential impacts that it may have on banks and the Fed.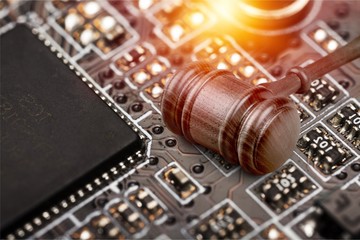 Crypto Market Needs Regulation
Notably, she maintained her stand on unregulated assets criticizing Bitcoin as a medium of exchange rather than its effectiveness as a store of value.
She added:
"I don't think that Bitcoin is widely used as a transaction mechanism. It's an extremely inefficient way of conducting transactions, and the amount of energy that's consumed in processing those transactions is staggering."
The U.S. Treasury Secretary spoke about cryptocurrency and BTC before taking office on January 26. During her confirmation hearing to take oath as the treasury secretary, she said that crypto is becoming 'a growing concern' in the U.S. that has been subsequently used for illicit financing.
Her subsequent remarks reiterated these views on the connectivity between digital assets and illegal financing. Yellen had earlier hinted that she had plans to encourage the use of digital assets in the U.S government for 'legitimate activities.'
She is the first woman to hold the Treasury Secretary office, and she had previously served as the chairperson of the Federal Reserve under former U. S President Barrack Obama. She exited that office in 2018 after completing her term.
Yellen once called Bitcoin 'anything but useful'. However, she has been silent on cryptocurrency and blockchain until being appointed by President Joe Biden.