Bloomberg analyst Eric Balchunas said that the Purpose Bitcoin fund may exceed all other ETFs in Canada within 2 months, "barring a nasty selloff." With just two full days of trading, the first bitcoin (BTC) exchange-traded fund in North America reached over $400 million in volume and it is anticipated to surge further.
Balchunas tweeted that the bitcoin ETF that was recently debuted by Canadian firm Purpose Investments might hit $1 billion in assets under management (AUM) by February 26. His prediction came just before Purpose reported its Bitcoin ETF traded $421.8 million. That volume was traded between the time when the platform was first listed on the Toronto Stock Exchange, or TSX, on February 18 and when markets closed on Friday.
This ETF is listed under the ticker BTCC. Balchunas went on to compare the impressive debut of the Purpose Bitcoin fund to the other ETFs that are currently trading on the TSX. At over $4.6 billion in total assets, the JPMorgan BetaBuilders Canada ETF is among the biggest in the North American country.
The Bloomberg analyst also said that he would not be surprised if the Purpose Bitcoin ETF exceeds all the others in Canada in the next two months which would prevent a nasty selloff.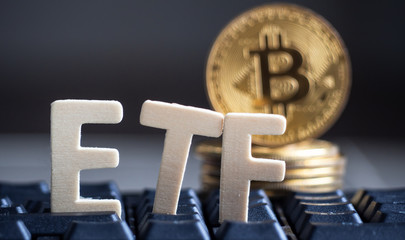 The Purpose ETF is currently not the only Bitcoin exchange-traded fund that is operating in North America to share its wealth. In the past week, Evolve Funds Group got approval from the Ontario Securities Commission to launch its Bitcoin ETF. It started trading on February 19 under the ticker EBIT. As of the close of markets on Friday, EBIT.U had managed to trade 103,595 units priced at $21.54.
Although some investment managers have highlighted that the Securities and Exchange Commission (SEC) under US President Joe Biden might turn out to be quite open to approving a BTC ETF, the US regulators are yet to permit them to go ahead with their operations.
Both the Dallas-based Valkyrie Digital Assets and New York Digital Investment Group have filed their paperwork for a bitcoin ETF since President Biden took office. Based on the TSX data, BTCC.B had traded 9,270,111 units priced at $10.55 as of Friday. On the other hand, BTCC.U had traded 2,065,855 units at $10.57.