Bitcoin's price had taken a breather after last week's Tesla-fueled rally. However, the bulls awakened again during the weekend, and many people wonder where the next major rally will take it. The flagship crypto gained momentum and surged to set a new all-time high of $49,665. Since then, the coin corrected to below $45,800 but has now rebounded to consolidate above the psychological $47K level.
On February 11, the BTC price exceeded $48,500 across all major exchanges and many thought that it was heading to $50,000. However, the crypto took to consolidation eliminating some volatility from the market. It had not shown any actual momentum to break out of the record-high soon until February 14.
The Valentine's day rally brought it to within $350 of breaking the $50K barrier but a correction set into the market pushing bitcoin to lows of $45,780. However, it has rebounded and it appears to be gathering new momentum heading higher. Analysts and proponents are not worried by the latest correction which they say is healthy for any market before prices head higher.
In general, the market commentators believe that when an asset moves slowly or goes into consolidation mode after an explosive rally, it is a sign of a mature market. For the bitcoin market, stabilizing after posting a record-high is important at the moment because of the overcrowded futures market.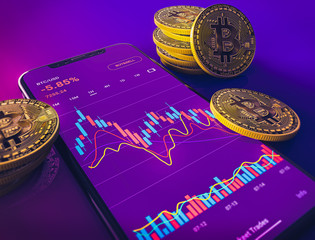 If bitcoin continues to surge without a proper reset pullback, it might increase the chances of a major long squeeze in the near term. A long squeeze arises in the futures market when the market gets overwhelmed with long contracts or buyers. As a result of that overwhelming environment, the funding rate becomes highly positive.
Whenever the funding rate rises above 0%, buyers are compelled to pay a segment of their position as a fee to the short-sellers every eight hours. This operational strategy is used by futures exchanges to get some balance in the market to ensure that the market is not easily swayed to one side for a long time.
Currently, there is a negative effect of an imbalance in the futures market. Also, the BTC futures funding rate is constantly hovering above 0.1% which is about 10 times higher than the normal 0.01%. Therefore, longer consolidation is optimistic for Bitcoin.
However, consolidation is healthy provided that the BTC price remains above the critical support areas. The biggest support area is established at $44,214 which is a critical whale cluster support zone in the short term.
Where Is Bitcoin Going Next?
In an interview with reporters, the U.S. managing director at eToro, Guy Hirsch, insisted that Tesla's $1.5 billion BTC purchase took the market unexpectedly by storm. That news resulted in a major sentiment shift that convinced many investors to believe that the investment was a crucial turning point in the history of the crypto market.
It is now clear that various public firms are taking cryptos especially bitcoin more seriously. In other related news, MicroStrategy conducted a seminar with more than 1,400 corporations to discuss matters of bitcoin. This shows that more institutional investors are considering bitcoin investments. Today, these institutions hold around 3% of the total bitcoin circulating supply.
Hirsch commented on the synergy between Tesla acquiring BTC and MicroStrategy continuing to spread awareness about the ability of bitcoin to act as a store of value. He believes that an increasing crypto investment may propel more public companies to follow suit with similar announcements.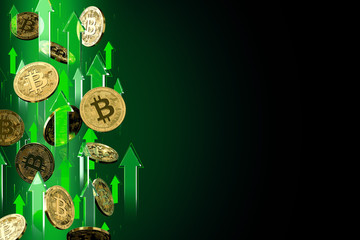 If such a trend arises, Hirsch insisted that a push toward $50,000 is possible before the end of Q2 2021, stating:
"We are likely to look back on MicroStrategy and Tesla as being at the forefront of this new way of using corporate treasury assets to appreciate cash holdings, rather than just sit on them, and see this as a turning point not only in the history of Bitcoin but also of how publicly traded companies act and serve in the best interests of their shareholders."
Most of the traders are showing some optimism toward the short-term and medium-term trajectory of BTC's price. One pseudonymous trader called Loma said that the "relative downside on BTC is so slim" currently due to the strong market sentiment that surrounds it. The trader also noted that '$50K is inevitable' and even if bitcoin plunges a little beforehand is not a major issue for the market.
A 'black swan' event may theoretically result in a 30%-40% correction in the bitcoin price, as it is seen from its previous bull cycles. Nevertheless, bitcoin is enjoying some unexpected levels of buyer demand from the institutions and high-net-worth investors who were not as active in the last few years.
The growing inflow of institutional investors presents a major variable that may underpin bitcoin's momentum toward the $50,000–$70,000 range. The constant surge in liquidity in the traditional financial markets is also catalyzing the appetite for inflation hedge assets that include the likes of gold and bitcoin.
A Possible Bearish Case For Bitcoin
One crypto whale known as Waro said that bitcoin may experience a major pullback in the short term through this one scenario. This trader explained that if BTC struggles to break past $48,000 sustainably, it might see its momentum dwindle and see a 5% to 15% plunge in the near and mid-term.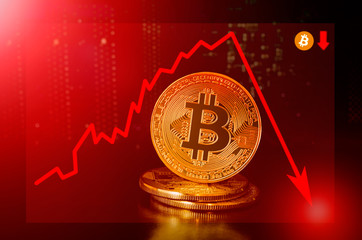 According to Waro, that would be a positive trend for bitcoin since it would enable the crypto to access some of the liquidity and huge buy orders in the low $40,000 zone. He added:
"I was one of the first to call for 52k about a week ago and now everyone is euphoric and screaming for 50+ while bitcoin is having trouble with this resistance. Not a bear, it just needs more fuel, that's all."
One major factor that may counter a possibly bearish market scenario around bitcoin might be the dropping selling pressure from the miners. In the last two weeks, miners sold chunks of bitcoin, which, in turn, placed a lot of pressure on the near-term price trend of bitcoin.
Since the BTC miners are just a few external sources of selling pressure in the crypto market, increased selling activity levels may suppress bitcoin's uptrend.
A crypto investor who is also a quant trader, Lex Moskovski, discovered that miners are now not very eager to sell their bitcoin for the last 2-3 weeks. Lex said that either the miners expect that the price of bitcoin will surge considerably in the near term or they have now run out of bitcoin to sell in the short term.
Either way, the trend is a majorly positive catalyst for bitcoin and may counter the bearishness surrounding the crypto market, which may eventually push bitcoin above $50,000.