Bitcoin has dominated the crypto world due to its surge in prices since the concept of cryptocurrencies came up. After its explosive surge in price from $900 to almost $20,000 which astonished the entire world in 2017, many people believed that something was wrong with bitcoin. The massive volatility pushed many investors out of the market.
The value of bitcoin dropped below $6,000 that made most traders skeptical about the flagship crypto. Then, it set the whole world ablaze again by surpassing its previous all-time high set in December 2017 and reached a new peak price of almost $49,000 on February 11, 2021.
Many new investors have now joined the bitcoin space. However, they are not sure about the safest way to store their bitcoin funds. There are various ways that one can use to store bitcoin safely amid all the criminal activities that come with a bullish market. First, investors need to go for a secure wallet from the different options available in the crypto market.
How To Safely Store Bitcoin In Crypto Wallets
Normally, five types of wallets exist currently, and users need to select the one that suits them based on their needs and specifications. Additionally, users need to consider some necessary factors to store their crypto assets in them safely.
Mobile Wallets
These kinds of wallets are majorly popular because of their advanced features and easy-to-use interface. Investors and traders can make bitcoin payments by scanning the merchant's QR code via their mobile wallet. Furthermore, they can exchange, transfer, sell, and buy using the same wallets. Nevertheless, security is a major concern that is manageable by remaining cautious.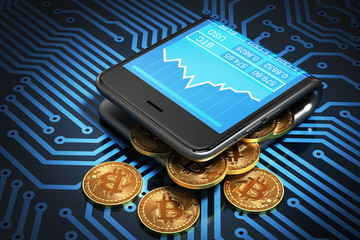 It is advisable to make sure that a user selects a legitimate wallet that has good reviews in the app store or play store. Checking the security features available is important and it is advisable to go for the mobile wallets that offer either biometric or two-step verification or both.
Users need to always keep a backup of the private keys to ensure that they never encounter any challenges in case they lose the wallet or damages occur on their phones.
Web Wallets
This category of wallets is accessible via computers and smartphones by just logging into the crypto account from anywhere. Even though it offers the convenience to access the bitcoins easily, the wallet lacks security since the funds are kept with third party storage.
Desktop Wallets
The desktop wallets are also excellent options that are quite secure compared to the web and mobile wallets. Desktop wallets are great options since they keep the bitcoin funds offline when the investors are not doing any transactions.
Thus, it is rated as one of the best strategies for storing bitcoins. However, the owner of this type of wallet may not access their coins if they do not have their desktops with them. Sit is important to go for a desktop wallet that has the best security features to ensure that all the funds are stored securely.
Experts advise users to keep their private keys safe and have a backup. They should avoid giving access to their computer password to everyone. The use of antivirus to protect computers from virus and malware attacks is necessary.
Paper Wallets
Paper wallets are more secure than the other types described above since it keeps the user's bitcoins offline. There is nobody who can access the private keys associated with these wallets. But, the wallet owner needs to keep a record of their private kets since if they lose them, they will permanently lose their bitcoin funds.
Hardware Wallets
Different physical types of these wallets exist. However, the most popular among them is the USB type wallet. Nonetheless, some precautions must be taken while using a hardware wallet. Users need to buy a hardware wallet from a reliable crypto wallet platform.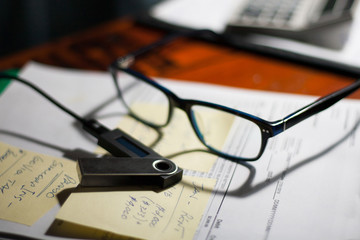 They should always ensure that they keep the wallet somewhere that just them and the person with whom they will leave the money know about the place. Misplacing the hardware wallet becomes a permanent loss, which means that the user will lose their bitcoin funds permanently.
The Takeaway
The above information comes in handy for the newcomers and even the experienced traders and investors seeking to find the best ways to store their bitcoins in 2021. Once the users determine what type of wallet works best for them, they can proceed to learn various bitcoin trading strategies to earn some profits.
Whether one goes for a digital wallet, a paper wallet, or a hardware wallet, they should ensure that they consider the fundamental security and operational features before making a choice.