Tesla's bitcoin purchase has revealed the emergence of a new corporate whale. Tesla (TSLA) sent shockwaves in the financial markets on February 8, 2021, after a US Securities and Exchange Commission filing which certified that the electric vehicle maker has added bitcoin (BTC) to its balance sheet.
The carmaker's latest Form 10-K filing for the fiscal year that ended on December 31, 2021, shows a $1.5 billion allocation to Bitcoin. According to Bitwise researcher David Lawant, Tesla's BTC exposure represents around 7.7% of its gross cash position.
According to the most recent 10K filing, @Tesla had cash & equivalents of $19.4 billion (gross), or $98 billion (net of debt and finance leases).

Using these figures as a reference, $1.5 billion in #Bitcoin represents an allocation of 7.7% on gross cash or 15.1% on net cash. https://t.co/FgRpzRcXBh pic.twitter.com/tDVqJGtj2Q

— David Lawant (@dlawant) February 8, 2021
He derives these figures from Tesla's cash and equivalents, which acquired a gross of about $19.4 billion by the end of last year, or $9.8 billion net of debt together with finance leases.
Tesla's bitcoin purchase puts it around the top of the corporate treasuries list. Only MicroStrategy has purchased more of the digital asset as a part of its strategic reserves. News of Tesla's participation in the BTC market sent the prices exploding to peak at around $44,850.
Bitcoin easily surpassed the previous peak and its market cap exceeded $800 billion for the first time.
Apart from adding bitcoin to its balance sheet, Tesla has announced that it plans to accept crypto as a mode of payment. Moreover, the BTC it gets will not be liquidated for cash but will just be added to its balance sheet.
Tesla is gradually spearheading bitcoin adoption at a critical time in the bull market. Taking into context Elon Musk's propensity to move the money, stock, and crypto markets, Tesla's newly discovered bitcoin exposure may quicken retail adoption in the near term.
Bitcoin has also attracted large corporations with Microstrategy's Bitcoin-buying webinar from last week registering at least 1,400 signups.
Tesla Ready To Accept BTC Payments
Tesla can now hold bitcoin in reserves which means that it can accept BTC as payment for its cars without having to convert it. Elon Musk's Tesla Motors is seen to be following MicroStrategy's lead by allocating a percentage of its balance sheet to bitcoin (BTC).
In the February 8 filing with the Securities and Exchange Commission (SEC), the carmaker acknowledged that it had acquired an aggregate of around $1.5 billion in Bitcoin. The crypto will be held as an investment and store of value for its excess cash.
Today, it is still unknown what is the average purchase and the total number of bitcoins that Tesla has purchased. The company's investment policy has been updated at some unspecified time in January 2021. This means that Tesla may have acquired between 35,900 and about 45,500 BTC which corresponds to average prices of $42,000 and $33,000, respectively.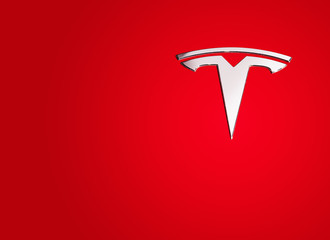 Given bitcoin's price movement in the past few weeks, the 45,500 BTC estimate is possibly closer to the actual amount. As part of this policy, Tesla is expected to start offering clients the ability to pay for all its products using bitcoin, according to its filing with the SEC.
The bitcoin that it gets will not essentially be liquidated quickly unlike many of the other similar initiatives. Hence, it appears like Tesla wants to add bitcoin to its reserves. Apart from Bitcoin, Tesla's new investment policy supports the purchase of gold exchange-traded funds, or ETFs and gold bullions.
Peter Schiff, a famous "gold bug" and Bitcoin skeptic seems to have taken some consolation from that fact, which suggests that Tesla's BTC investment is already getting sold off as the market keeps reacting to the news.
Elon Musk Enters Crypto World
This purchase by Tesla comes after Elon Musk's vocal entry into the crypto world. From just holding about 0.25BTC that a friend sent to him, Musk warmed up to cryptos and  bitcoin as the 2021 bull run unfolded.
After calling himself the "CEO of Dogecoin" previously, Musk has already dedicated some tweets to the meme-inspired coin. His Twitter activity triggered some criticism from many prominent bitcoin fans, who believed that he was irresponsible.
Nevertheless, it seems like Musk's opening to bitcoin carries a lot of tangible consequences than his Twitter bio change. Many proponents now believe that the entry of  Tesla into the bitcoin space will push the flagship higher towards $60K in the near-term.