The Saxo Bank Group announced today that it has crossed $80 billion (DKK 500 billion) in client assets. 238,000 clients opened new accounts with the firm in 2021 and deposited about DKK 75 billion.
Saxo Bank grows consistently
Official announcements suggest that Saxo Bank has been on a significant growth spree in recent years. The assets of the client jumped 5x from DKK 100 billion to DKK 500 billion in the last three years as the demand for cryptocurrencies kept growing steadily around the globe. Saxo Bank Group was founded in 1992 and it took the firm 25 years to reach the DKK 100 billion in client assets mark. The broker suggests that its focus on SaxoExperience helped it accelerate the growth of its offering.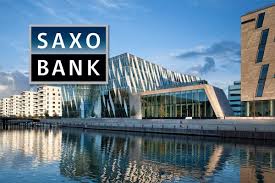 The company's founder and CEO Kim Fournais commented on the milestone and said,
"We would like to thank our increasing number of direct and institutional clients for their trust and confidence in Saxo Bank. We are proud and humbled to reach this important milestone, and we will continue to innovate and constantly improve the SaxoExperience, so our growing number of clients across the world can benefit from state-of-the-art platforms and act in a timely, relevant, and informed manner."
Strong figures arrive for the bank
Saxo also witnessed a jump in its 2021 FX ADV numbers. The broker also said that there was a strong demand for equities on their platform. The firm is investing extensively in its products and services as well as its platform. Fournais said that Saxo Bank is growing with its clients and their satisfaction has been growing over the years. Investment on their platform has helped them in achieving positive figures in terms of clients' assets and client growth figures. He also thanked the 2,000+ Saxonians who are working to make the company reach new milestones.