With  Coinbase's initial public offering (IPO) building steam, it is undoubtedly expected to attract some negative attention. But, that might be a great way to profit from the growing popularity of crypto without holding any coins. That might not be a perfect rule, but some commentators say that they may be convinced to buy the stock if they find it viable for profit-making.
Maybe Coinbase may turn out to be a profitable investment like Tesla Inc and Bitcoin in 2021. Tesla gained 155% after Forbes said it was about "47% overvalued."
One financial planner on CBNC urged readers not to invest their money in Bitcoin, saying that the cryptos would collapse. Since that time, bitcoin has peaked above $41,800, a 700% return from when the article was published.
BTC recently enjoyed its fourth massive bull market, almost a 350% return in 2021. Tesla is also up a staggering 709% at the same time. That rule goes double for Coinbase stock. Today, the Coinbase IPO is yet to happen but that has not deterred the opinion-makers from dismissing the firm.
Most of the traditional investors are yet to go near any cryptocurrency. They believe that a Coinbase IPO would scandalize them all the more. But, they are not the only naysayers since some crypto-lovers are also haters of this idea.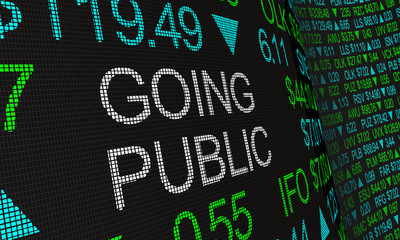 Being a crypto exchange, Coinbase cuts between the comfort zones of progress and tradition. How it goes about this may quite define crypto for decades. The exchange filed for IPO with the Securities and Exchange Commission (SEC) in December. Many details remain under wraps but one thing is for sure, the Coinbase IPO will rank among the most polarizing public offerings of all time.
The question now remains; is Coinbase stock a buy or not once it hits the public exchange? If it is a buy, when is it the right time for the traders to jump in?
All these issues will become clear when more details about the IPO are published. But what is known about Coinbase stock currently may point to a possible strategy.
What Is Coinbase?
By description, Coinbase is a digital 'bank' for all cryptos. The San Francisco-based firm was launched in June 2012 by Fred Ehrsam and Brian Armstrong. The latter is a software engineer that previously worked at Airbnb Inc. (NASDAQ: ABNB), and the former is an ex-trader from Goldman Sachs Group Inc. When those two brains are put together, you are sure to get software-based money.
One reason for Coinbase's popularity is that it is quite easy to use the platform compared to many other specialty 'digital wallets' that exist out there. Regrettably, most of the moving parts to crypto investing once appeared inaccessible to the average investors. At the time, investors had to stash their coins in a hard drive and ensure that they keep track of their encryption keys. Anybody who forgot their keys lost their coins.
Currently, anybody who owns a phone or a computer can create a secure Coinbase account which they can readily use to acquire as many crypto coins as they want. The service provides access to almost 50 cryptos at the moment and the firm also offers a virtual currency 'wallet' to enable users to buy coins. The wallet comes with better security that serves its users exceptionally well.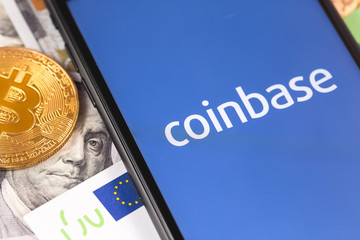 Coinbase is a widely known and popular exchange for crypto trading with over 40 million users globally. However, it is not the only exchange available in the market. There are many options for the crypto traders to choose from and they vary in coins offered, their purpose, and levels of security.
Binance is a worthy competitor that was established in 2017. It has grown to become the biggest crypto exchange by volume worldwide offering more than 150 coins. One notable difference is that the Binance exchange was founded in China while Coinbase operates from the United States.
Back in 2019, Binance was hacked for $40 million of Bitcoin which made many traders lose trust in the exchange and somewhat crypto in general. That is one of the many big controversies that make investors wonder whether cryptocurrency is a worthwhile investment. Nonetheless, there is no online exchange of any type that guarantees 100% safety.
Here is why the Coinbase IPO is shaping up into a bombshell.
Why Is the Coinbase IPO Controversial?
Analysts and experts say that the success of a Coinbase IPO is linked to the adoption of crypto into normalcy. With many institutional investors joining the market, normalcy seems to be coming into the nascent market as maturity kicks in. But, the rate of adoption growth is significantly slow which has left many investors worried and hesitant.
Satoshi Nakamoto created and launched Bitcoin in 2009 while responding to the 2008 financial crisis. It is said to be a decentralized hedge for the unstable fiat-dollar. But, bitcoin has also proven to be extremely volatile. In the past year, the flagship crypto managed to explode from below $5,000 to above $41,000 which is double its last high that was set in December 2017.
But, let us also not forget that Bitcoin crashed from $19,000 to almost $3,000 within 12 months. The Bitcoin fanatics, or "Hodlers of Last Resort," will always repeat that scarcity is what makes this coin valuable. Undeniably, there is a limited amount but before BTC can become the 'digital gold,' it needs to prove its worth to the old money.
In the past few months, the crypto has surpassed $30,000 to the chagrin of the bears and the joy of the bulls and the 'hodlers'. Since then, bitcoin has managed to remain above the psychological $30,000 level. Yet again, bitcoin only does not paint the true and entire picture for Coinbase or the crypt entirely.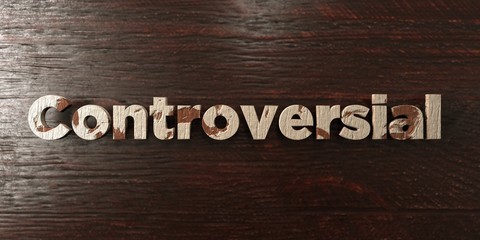 Crypto bears are currently having a field day with another example of instability coming from Ripple's XRP which was previously the third-largest crypto behind Bitcoin and Ethereum. It has since been surpassed by Polkadot (DOT) and stablecoin Tether (USDT).
Ripple has always traded below $1 with a few exceptions where it surged to $3.37 in 2018. That may not sound like much but it turned some investors into millionaires. Its last big spike happened last year when it gained value from $0.13 to reach over $0.90.
Buyers and bulls thought that they had struck gold. That was quite the case until Ripple was served with a $1.3 billion lawsuit from the U.S. Securities and Exchange Commission. The company was not registered with the SEC and thus it was accused of 'misleading' investors to whom it sold at least$1 billion in XRP.
Coinbase, like many other crypto exchanges, delisted XRP but that does not offer the exchange or the entire crypto world a good look. Even as bitcoin is slowly finding its way into the mainstream, the crypto market in general still has a long way to go before it proves itself to the general public.
Even if that happens, the crypto proponents might still detest a Coinbase IPO.
Why 'Hodlers' Oppose A Coinbase IPO
The main attraction for many crypto fans is that the nascent market is decentralized. It has become an alternative method of investing which enables the investors to hedge against inflation and the grip of 'selfish' bureaucrats that only look out for themselves.
Thus, the crypto proponents may not be excited by the traditional-style Coinbase IPO. They might consider it to be a sign of the crypto world succumbing to the centralized fiat world.
What seems worse is that we are aware that with XRP as an example, Coinbase is not the renegade that crypto holders wish it once was. They have even branded it as the 'Facebook of Crypto' for how it cooperates with the general public sector.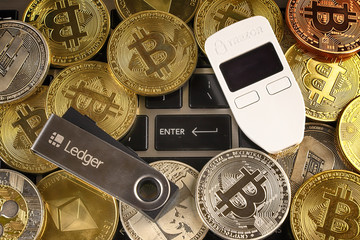 Where smoke appears, fire is always there and there might be something developing to support these claims. Coinbase exchange has already sent transaction data for 13,000 of its users to the IRS after it tried to withhold its profits to avoid paying a lot of taxes. After that incident, shouts of #DeleteCoinbase flooded Twitter supported by the anti-institution and anti-tax crypto investors.
The crypto exchange catches a lot of fire when it portrays itself as the 'player in the middle.' Coinbase received a lot of bad press about the 'apolitical' atmosphere it tried to promote when the social unrest was happening in 2021. At the time, it stated that anyone who did not like it could receive a severance package and 60 employees ended up leaving.
Thus, Coinbase is in a tough position culturally and politically by all means. But, it still succeeds financially amid all that 'noise' and that might be all that matters. The crypto exchange is loaded with cash.
Is Coinbase Profitable?
In its 2018 report, Reuters estimated that Coinbase had made $520 million in total revenue. Later in 2019, Coinbase profited $163 million on the $543 million revenue. The recent surge in trading volume for Ethereum and Bitcoin is expected to continue to explode these numbers.
Bitcoin is trading at $9 billion daily. On its part, Ethereum is reported to process 28% more in a day, with a staggering $12 billion traded daily. The cumulative total crypto trading volume on Coinbase is almost $320 billion, with almost $43 million registered users.
That translates to money in the exchange's pockets on commissions. It is also an opportunity for future profit for the company as the newbies aim for easy crypto-buying options. In general, the more the excitement around cryptocurrency builds, the more profitable Coinbase turns to be.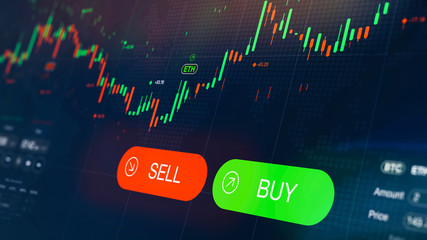 Coinbase is also known to make money from its crypto wallet, cryptocurrency credit card, and many other resources available from trading cryptocurrencies. The company offers 'Prime' and 'Pro' subscriptions that provide professional cryptocurrency investors and traders with deep insights to enable them to plan their strategies.
The US-based crypto exchange operates multiple businesses in 32 countries, including its Coinbase wallet and its Bitcoin exchange. It will also try to expand its portfolio over time which may chip into profits. The firm needs to scale rapidly with the popularization of cryptocurrency.
Scaling costs money, but if crypto is as big as forecast, it should be of little worry. Of course, an IPO would enable the exchange to resolve these issues.
Is The Coinbase Stock A Buy?
When you consider the recent success of Bitcoin and other cryptos in the past year, it is challenging to deny a case for acquiring Coinbase stock. A traditional-style IPO would make investing in crypto easy and possible for the niche crypto traders and the wider group of traditional investors.
What all this means is that proponents would look forward to traditional investors coming around aiming to understand and eventually adopting cryptocurrency. It is not a long shot as many may want to think.
One JPMorgan Chase & Co. analyst commented in November 2021 that institutions were continuously 'piling' into Bitcoin. They said that retail investment is increasing into the Grayscale Bitcoin Trust (GBTC) and it tripled from Q3 to Q4 2021. GBTC is made up of mainly institutional investors.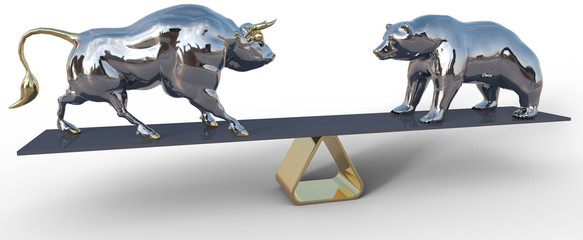 Ethereum has gained 549% to reach $1,130 in the past year and that is not even the peak. Some analysts believe that Ethereum may hit $2,000 later this year. In the case of Bitcoin, some analysts say that a $55,000 Bitcoin is still possible. The Winklevoss twins also recently said that bitcoin may reach $500,000 in the future.
Coinbase stock investors will have an opportunity to access many benefits without having to own any crypto at all. If a large number of traditional investors can share in Coinbase's commissions, that may eventually prove to be a good thing.
For all that to happen, cryptos will require a renaissance that is currently happening in front of everyone's eyes.
When Is The Right Time To Buy Coinbase Stock?
IPO investing can always appear to be a little uncertain. Many IPOs excite investors in the lead-up and out of the flood gates, which then end up crashing massively. One example is Lyft Inc. (NASDAQ: LYFT) which has lost more than 70% of its value since its IPO. That is what happens whenever a company goes for the IPO prematurely or is not profitable.
Coinbase is currently profitable and has made it to the Series E venture funding phase. It means that it is making money and it also promises more stability than the fresh startups even though it has been labeled as the first "Bitcoin unicorn."
In the best-case scenario, the Coinbase IPO will introduce crypto strongly into the mainstream. Before it reaches there, a swath of Coinbase bears may however maintain the price down briefly after the IPO.
Instead of having to wait for the stock to plunge a year or two later, it might prove to be one of the unique cases where Coinbase bears hold the stock down early into the trading, only for the stock to gain later.
Analysts and experts advise everyone interested to get in on Coinbase stock early. Just like the Tesla stock and Bitcoin, Coinbase would prove to be a majorly asymmetric play. It means that the potential upside is considerably higher compared to the potential downside.
Some websites project that the Coinbase ticker symbol will be 'COIN' while others like StockTwits say that it will be 'CBASE.'
For now, investors will have to wait and see. The closer the Coinbase IPO date gets, the more information will become available. Investors will learn from its financial disclosures and possible demand for the stock.