Ever since the COVID-19 hit in 2021, economies throughout the world have suffered severely. Notably, in North America, many stimulus packages have been added to various economies. Additionally, interest rates in Canada and the United States might be low for a long time.
This development has sparked a major rally in alternative assets like Bitcoin (BTC) which has left many people worried that it might be a bubble investment. In the last 12 months, the assets that investors can use to hedge against inflation including gold and silver have enjoyed massive gains.
In 2021, silver and gold finished the year with significant gains of 48% and 25% respectively. Analysts say that these are incredible one-year returns for these precious metals and have mostly been sparked by the considerable devaluing of the fiat currencies.
Nonetheless, despite silver and gold having impressive returns compared to their historical performances, bitcoin smashed the assets out of the water with over 300% return. With the massive returns of bitcoin lately and the constant surge in interest from investors, it might be time to start considering holding a minimal amount of bitcoin in your portfolio.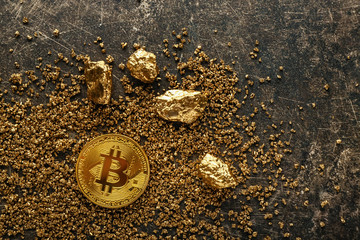 Should You Hold Bitcoin Like Gold?
In the past two months specifically, bitcoin has been on a meteoric surge. Nevertheless, after the massive rally, the price has generally held steady even after pulling back from its new all-time high. It makes it increasingly appear like the investors see value in bitcoin. The value should only increase, mostly with so much stimulus in the last year, and more expected.
President Joe Biden has repeated many times that a huge stimulus would be necessary to salvage the US economy. His nominee for Treasury Secretary is the former Chair of the Federal Reserve, Janet Yellen. Yellen has also stated that this crisis needs a massive stimulus bill to get the US economy back on its feet and is not worried about the current deficit.
That is quite understandable from the government's point of view. Nevertheless, you cannot fault investors either for seeking assets they believe can hold wealth. So with bitcoin holding steady in the past several weeks above $30,000, the argument for it being a bubble is mainly appearing like it is being disputed.
A Top BTC Stock To Consider
Given the growing uncertainty in the economy in recent years and the need to diversify from equities, most investors are mostly considering bitcoin as an alternative. Bitcoin still has a lot of volatility, though, so it is critical to tread carefully. But it might not hurt to put a small percentage of some portfolio in bitcoin for the long term.
This can be similar to how many investors buy gold to keep for the long term. If that is an idea that investors may want to consider, there are two avenues you can go down on. For starters, it is possible to buy a bitcoin miner, which is quite the same in many ways as a gold miner.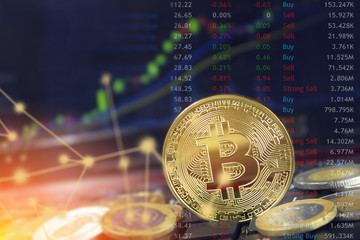 These stocks might almost always experience higher gains whenever the price of bitcoin is surging. Nevertheless, they can also underperform considerably whenever the price is flat for some time or down.
Miners are much riskier than buying the coin that is also already a significantly risky proposition in the first place. That is the reason why many investors will choose to gain some exposure directly to bitcoin with a stock like The Bitcoin Fund.
The Takeaway
The COVID-19 pandemic has been quite devastating for the economies throughout the world. There is a lot of stimulus required and natural inflationary pressure in the markets. Hence, diversifying your investments and owning a little amount of bitcoin and precious metals may be an even viable long-term asset than gold.