Bitcoin has been making the headlines in the last five months. Nonetheless, the flagship crypto has cooled off for now giving way for the altcoins to shine.
One of the altcoins that have exploded in recent weeks is Chainlink (LINK). The coin is the native crypto of the Chainlink network. By description, Chainlink is a decentralized oracle provider that keeps gaining widespread usage within the cryptocurrency and blockchain sectors.
LINK exploded to a new all-time high of $25.51 on January 23, after surging extensively for several hours. The crypto's performance saw it surge past Litecoin (LTC) to rank as the seventh-biggest crypto with regards to market capitalization. LINK's market capitalization surged above $10 billion.
Currently, the LINK price is hovering around $24.51 with a market cap of $9.856 billion while Litecoin has a $9.4 billion market capitalization. Over the last week, LINK has gained 14% which makes it the second-best performing crypto among the top ten after Ethereum. Barely a year ago, the coin was trading between $2 and $3.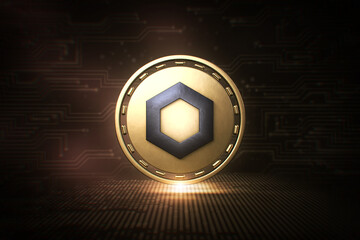 Other Altcoins Rally
LINK is not the only coin that is rallying in recent weeks. Ether (ETH), the native coin of the Ethereum network, reached a new all-time high of $1,450. The new high came just a few days after it exceeded its 2018 high to reach $1,440 for the first time.
In the past week, Polkadot (DOT) has rallied by over 7% to hold a strong grip on the fourth spot in the biggest cryptos by market cap list. It has moved further above XRP and Ripple's coin continues to struggle with the $1.3 billion SEC lawsuit yet to be resolved.
Bitcoin has so far recovered from its drop below $29,000 last week currently struggling with the $33,000 resistance zone. The selling pressure that happened last week was due to intense selling pressure from the investors who took gains that have accumulated on the back of the heavy institutional buying.
After that massive selling pressure, Bitcoin lost over 20% last week. But, it has since recovered as the bulls strive to push BTC/USD back above $35,000. On their part, can the LINK bulls maintain the upward momentum or will the bears return with some backlash?