Gold always enjoys a great start to the year on Chinese gold buying for the Lunar New year celebrations. Notably, in the last ten years, gold has gained in eight years in January. 2012 recorded a large rise of 9.14% after losing 6.74% in 2011.
Despite the normal strong seasonals, this year the precious metal has been struggling to take off. Many now wonder, is this the end of the strong fundamentals for gold buying? For now, fundamentals seem weak, and it might break its 7-year winning seasonal streak in January 2021.
The last drop in gold value happened in 2013 when gold lost 1.71% kicking off a red year since the rest of 2013 saw gold lose around 28% at some point according to Bloomberg. Some two days in April 2013 saw almost half of that drop lower alone. What might have triggered that sharp decline?
The analysis shows that rising real rates on the Fed's tapering were to blame. That scenario triggered a major sell-off in Exchange Traded Funds (ETFs). Thus, any talk of more tapering will send jitters down the gold bulls' spines remembering 2013.
The bears might take over if economies globally bounce back, which means that gold will plunge on falling ETF flows. Also, prices will drop if the Fed begins tapering in 2021 and the US economy rebounds from the chills of COVID-19.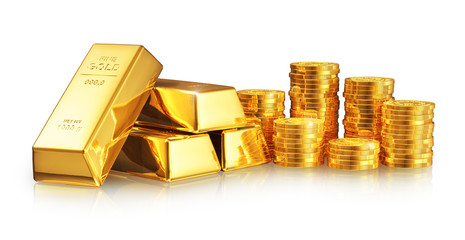 On the other hand, the case for gold bulls will remain strong if markets continue to fall which will bring in more gold value buyers seeking haven assets. The post-COVID-19 economies are weak, and additional QE might be undertaken. That will create a strong buying environment for gold eventually pushing it higher.
The Takeaway
The world is expected to get ready to exit COVID-19 stimulus packages as long as the vaccine works as expected. That should result in a more optimistic perspective for major central banks, including the Federal Reserve. The recovery may be very swift when it comes. This speedy recovery means that the Fed might find themselves talking about tapering sooner than December 2021.
The two biggest periods of losses in gold have been seen to come on the tapering talk and the Pfizer vaccine news. For now, the directional bias is stronger to the downside as the global recovery gains momentum. Gold might fall further on talk of Fed tapering, which many think will happen later this year.