In the past few weeks, Ether has been outperforming Bitcoin as Ethereum's momentum keeps strengthening. The native crypto of the Ethereum blockchain network has seen its price surge parabolically since the start of the year. Moreover, it has outperformed bitcoin in the process this year gaining over 80% compared to Bitcoin's 25% in their respective USD pairs year-to-date.
There are three key reasons why ETH has been exceeding bitcoin's pace in the past several days. They include the improving sentiment surrounding DeFi, Ethereum's accelerating growth, and BTC's current period of somehow low volatility.
DeFi Sentiment Is Fueling Ethereum Growth
Lately, DeFi tokens have been surging rapidly led by majors like Sushiswap and Aave. This rally in the DeFi market is partially triggered by the rapidly-growing total value locked (TVL) of the industry. TVL estimates the total amount of capital that is deployed to DeFi protocols.
At more than $24 billion, there is more capital that is locked in DeFi protocols than ever before. The increasing amounts of value locked signals massive demand for this sector of the crypto market. It is critical for the momentum of Ethereum, and automatically its Ether token, since more and more apps and tokens rely on its ETH network.
The growing number of users is evident from the major uptick in ETH gas fees. Even though high transaction fees are not perfect, a partner at DeFi Alliance, Jacob Franek, believes that it is a positive factor. He said that it is positive since it shows the willingness of users to pay which means that there is genuine demand. He explained:
"Cumulative fees, yes. It's the most direct measure of aggregate willingness to pay (i.e., demand) for block space. Ethereum has the most valuable block space in crypto now. Would it be better if individual tx fees were lower? Yes. That will come with L2 and other scaling efforts."
Other layer one blockchain protocols like Cosmos and Polkadot are expanding with major anticipation to compete effectively against Ethereum.
Nevertheless, in the near term, the Ethereum blockchain network's effect and the cumulative value of DeFi protocols on ETH make it less probable that Ethereum's dominance within the DeFi industry would come under threat in the near-term.
Bitcoin Consolidating With Low Volatility
In the past several days, it is evident that bitcoin has been mainly consolidating with low volatility enabling many altcoins to catch up. Bitcoin's dominance in the market is dropping as the altseason kicks in. That has led to an increase in demand for the altcoins that have lower volume and liquidity.
The latest Ether price parabolic surge coincides with what the traders believe to be the start of altseason. Altseason is a period wherein most altcoins rally simultaneously particularly when bitcoin records small price movements.
Historically, the altseason is seen in the first months of the year happening whenever bitcoin is ranging and investors look for other high-risk investments. Altcoins experience huge price movements since their low liquidity makes them quite vulnerable to massive volatility within a short time.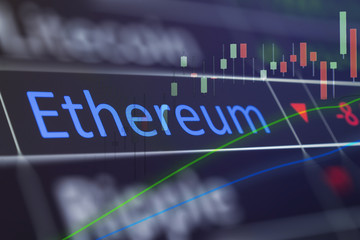 For the derivatives and retail investors and traders, this high volatility of the altcoin market makes the smaller cryptos more appealing, in the short term, to trade over BTC.
In the meantime, BTC/USD remains mostly in an uncertain position with some of the traders in the market warning that bitcoin may pull back from its current range. They believe that another correction is coming before bitcoin surges to new highs. If that happens eventually, altcoins might see bigger losses compared to bitcoin.
A crypto trader, Jonny Moe, said:
"Every time I start to convince myself to lean bullish, the longer I stare at this chart the more I start to get bearish again. I just really feel like this is going to breakdown and we close the weekly red, and I can't shake that off yet."