The market cap of Chainlink (LINK) briefly surpassed that of Bitcoin cash (BCH), as the DeFi market continues to thrive with total value locked (TVL) surpassing $24 billion. Chainlink (LINK) which is an oracle-focused blockchain protocol, soared to the 8th spot briefly on January 18. Its market cap exceeded $9 billion and was about $500 million below Litecoin (LTC).
Just like Polkadot, many proponents believe that LINK will surge higher and might reach the top seven cryptos' list in the mid-term.
In the past 24 hours, Chainlink has gained over 11% and the momentum seems to be growing from the positive sentiment surrounding the decentralized finance (DeFi).
The DeFi space, in general, has been rallying majorly in recent months with SUSHI and AAVE being some of the coins that standout. The uptrend comes as a result of the fast-growing metric known as total value locked (TVL), which accurately measures the cumulative amount of capital deployed across DeFi protocols.
As of January 18, 2021, the TVL across DeFi protocols is estimated to be almost$24 billion and it is seen to be growing rapidly.
In most cases, Chainlink is seen to benefit from the growth of the DeFi market since oracles feed DeFi protocols with critical market data. When the DeFi protocols like the lending platforms and crypto exchanges fetch certain price data, they acquire it from oracles like Band Protocol and Chainlink.
In that context, when there are more users in the decentralized finance space, oracles mostly benefit from the increasing TVL of the DeFi sector.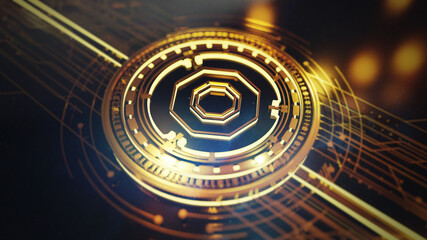 Where Will LINK Go Next?
Santiment on-chain analysts discovered that dormant tokens are continuing to move. That trend has also fueled the bull trend of different cryptos including Ether, Bitcoin, and LINK. They said:
"Dormant tokens continue to be moved at rapid rates during this #crypto bull run, and dips in our 'Mean Dollar Invested Age' metric indicate the increased rate of $BTC, $ETH, $LINK, $LTC, and particularly $REN (which triggered its massive +60% week)."
With LINK exploding to an all-time high, it is now heading into the 'price discovery' phase. Technically, price discovery occurs whenever the value of an asset surpasses its record—high and starts searching for a new ceiling.
Adding onto the positive technicals of Chainlink, the oracle provider seems not to have many competitors apart from Band Protocol that is powered by the Cosmos blockchain network.
The network effect created by Chainlink might act as another catalyst in the near and mid-term mostly because Ethereum (ETH) continues to dominate the DeFi space.