Despite the health crisis that engulfed nearly all parts of the world amid the Covid-19 pandemic, the crypto industry remained still and intact. However, the pandemic dominated the news in 2021 due to its malicious damage across major sectors. The health sector, economy, social justice, politics, cross-border trade were among the highly affected.
Federal governments across many nations imposed lockdowns and curfew to mitigate the spread of the virus and as well offering stimulus package to safeguard their falling economies. Although prevention measures were necessary, those measures raised the rate of global inflation. In that context, the move pushed many traditional investors and institutions to seek an alternate store of value
That is where the cryptocurrency and blockchain sectors thrived. Bitcoin and other top cryptos seemed less affected. Also, the technology stocks helped salvage the failing traditional markets to the benefit of the global economy.
Following the March 11, 2021 dip, BTC started its journey to glory reaching its then record high by the end of the year. Below is a recap of the hot stories that dominated the cryptocurrency and the blockchain world in 2021.
Bitcoin Soared to Break its Record Heights
The largest seeded and world's oldest cryptocurrency attained record highs close to the end of the year. Bitcoin circulating trading cap surpassed $500B moving higher above top-seeded investment platforms like VISA and Berkshire Hathaway. However, Bitcoin price neared the $30,000 mark before the year ends.
Since then, Bitcoin has exploded higher reaching highs of just under $38,500 as of January 7, 2021 and its market cap is hovering above $680 billion. If it continues with this momentum, it will soon overtake Tesla and Facebook in the market capitalization charts heading towards $1 trillion.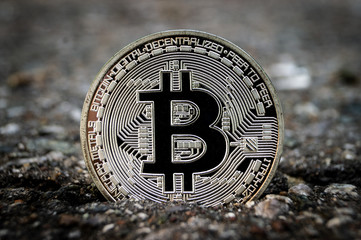 The year 2021 was different compared to pre-rally in 2017. In December 2017, Asian traders joining the crypto industry pushed Bitcoin to record an all-time high of $19,850. Nonetheless, the Year 2021 thing was different as many bitcoin l"whales" and institutions flocked to the industry to accumulate more holdings.
In a crypto review done by the New York Times, many mature investors were continuously purchasing increments of Bitcoin and often holding it off-chain for long-term investment. The New York Times cited:
"We're seeing fresh stories about institutional crypto adoption almost a daily basis at this point."
Brandon Mintz, Bitcoin Depot CEO, in mid-December hinted that MicroStrategy, Square, Paul Tudor Jones, MassMutual, PayPal, Guggenheim Investors, and several insurance company were among those purchasing BTC in 2021. Brandon said:
"We are being driven by corporations and billionaires now not just retailers."
The World of Decentralized Finance Explodes 400%
The amount locked in decentralized finance (DeFi) soared nearly four times by the end of the year 2021. The co-founder of Smart Economy Network, Da Hongfe, stated that last year was unequivocally the year of DeFi which somewhat was true. Da Hongfe highlighted:
"2020 was unequivocally the year of decentralized finance"
According to data compiled by DeFi Pulse, the amount of locked-in decentralized finance surged threefold to almost $15 Billion on December 30, compared with only $658 million at the beginning of the year.
In that context, a new term "yield farming "entered the crypto lexicon. interestingly, in return for staking BTC or Ether(ETH) as collateral with DeFi firm, participants were set to get a governance token that lets the holder debate or vote in matters connected to protocol change.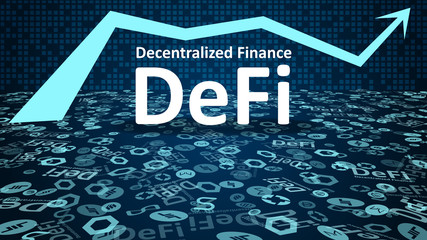 Nevertheless, the ownership of governance tokens became increasingly lucrative in 2021. In June 2021, Compound (COMP) was launched and issued in the market. COMP surged in value from $61 at its launch to $382 on June 21 following endorsement by United States-based crypto exchange, Coinbase. COMP closed the year at $148 on December 31, 2021.
According to one professor at the Stevens Institute of Technology, Giuseppe Ateniese, Decentralized Finance stood as a "game-changer". He said:
"with decentralized finance, there's no human in the loop, no server, no organization. There's no bias"
Unlike the traditional bank car loan, where the borrower defaults, the bank goes to seek for the car repossession, he explained:
"With the DeFi, assets are digital and locked/committed through smart contracts. If you don't pay the loan back, the digital asset that was used as collateral is taken, and there is nothing I can do about it"
PayPal Partnered With Crypto
PayPal's participation in the crypto space attracted a huge positive sentiment that has dominated the sector ever since. It took Bitcoin 12 years to gain 100 million users. Interestingly, in a single month, the network added a potential 300 million users after PayPal announced its partnership. PayPal announced that it would allow its users to buy, sell and hold Bitcoin, Ether, Bitcoin Cash (BCH|), and Litecoin (LTC).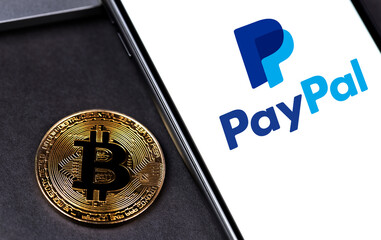 In November 2021, Pantera Capital also announced that the impact from the partnership between PayPal and crypto was evident within weeks. Pantera updated:
"Within four weeks of going live, PayPal is already buying almost 70% of the new supply of Bitcoins"
Later, in the following month, Pantera hinted that PayPal had maximized its buy option by more than 100%. Pantera updated:
"within two months of going live, PayPal is already buying more than 100% of the new supply of Bitcoins."
Bitcoin Remained Strong After Quadrennial Halving
Bitcoin halving is fairly important. Since its development, the BTC halving was designed to limit the issuance rate of new coins to mitigate inflation in the Bitcoin market. Notably, Bitcoin is capped at 21 million units that are released gradually and their supply rare is halved roughly after every four years.
The analogous of a company telling its employees that it will issue a 50% pay cut is a perfect example of Bitcoin halving. The incentives given to network validators "miners" are sliced by half.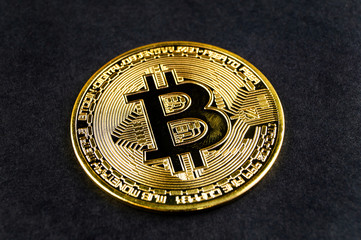 May 2021 saw the halving event that reduced miner's incentives from 12.5 BTC to 6. 25 BTC. In that incident, the halving came and went causing no impact on the miners or collapse in the network's computing power "hash rate" as many had feared. But, seven months down the line, Bitcoin was selling at almost three times higher compared to its pre-halving level of $8,566 recorded on May 11.
China Launched The World's First CBDC
After the DeFi industry became more competitive, Central banks thought of challenging the DeFi ecosystem. The race to issue the first central bank digital currency moved closer to resolution in 2021. In August 2021, China announced the trial run of its digital Yuan in four city hubs; Shanghai, Beijing, Guangzhou, and Shenzhen. The test was conducted with the participation of 400 million people which translates to 30% of the country's population.
Although many expected China's digital currency electronic payments project would soon achieve full rollout, disagreements came up surrounding its significance. But, many feared that the Yuan could not challenge the United States dollar as the world's reserve currency, according to financial times. The publication highlighted:
"China rapid development of central bank digital currency has the potential to upset global monetary order"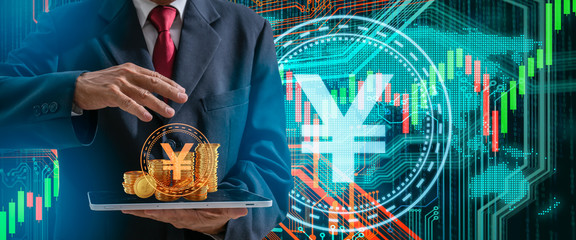 According to United States Federal Reserve chief, Jerome Powell, the rush to launch a central bank digital currency (CBDC) was irresponsible since matters such as cyber-attacks and fraud prevention were not prioritized.
However, if China will not have the world's first CBDC, the distinction belongs to the Bahamas, an island that made history in October 20 with its digital currency built on blockchain platform and it is known as the Sand Dollar.
MicroStrategy Bitcoin Holding Surpassed $1 Billion in 2021
In 2021, the number of corporations and institutional investors joining the crypto space was at hype. The biggest independent publicly-traded intelligence company, MicroStrategy, led the institutional investment brigade. In August 2021, MicroStrategy had accumulated $250 million worth of bitcoin.
Amid the Covid-19 pandemic, a majority of the investors found refuge in Bitcoin as a dependable store of value. Furthermore, the increasing government stimulus measures undertaken to combat the economic impact of the Covid-19 health crisis was at a high. These efforts were expected to harm the value of fiat currencies according to Michael Saylor, the MicroStrategy CEO. He commented:
"Significant depreciating effect on the long-term real value of fiat currencies and many other conventional asset types, including those traditionally held as part of corporate treasury operations"
Michael further gained the confidence to endorse Bitcoin as a dependable store of value. He added:
"In this new world, Bitcoin is a dependable store of value, with more long term appreciation potential than holding cash"
MicroStrategy continued to acquire more Bitcoin. The company raised $650 million through the sale of convertible notes to buy more Bitcoin. In December 2021, MicroStrategy had a cumulative of 70,470 BTC, purchased at $15,964 per Bitcoin on average. The move attracted some attention to the Wall Street Journal. The mainstream publication wrote:
"Is this a publicly-traded company or it's a hedge fund?"
Coinbase Tests IPO Waters
In December 2021, Coinbase crypto exchange announced its ambitious bid to become the first crypto-native corporation to be listed on a major U.S stock exchange through an in initial public offering (IPO).
According to the research firm Messari, if Coinbase manages to get listed, the 35-million customers' company value could be $28 billion. St. Gotthard Fund Management AG, the director and co-founder of Swiss wealth management firm, endorsed the Coinbase bid. He said:
"It's a massive event because the IPO will provide the marker in terms of how markets are ready to value such companies."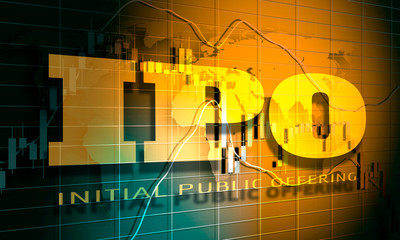 Notably, this IPO is a milestone for the crypto industry. In that context, it was far from clear, whether the United States Securities and Exchange Commission (SEC) would have signed off the arrangement. Coinbase stirred controversy somewhat in 2021 by discouraging its employee from political activism in the workplace which was at a peak.
In November 2021, the New York Times reported that some Coinbase black employees had voiced their worries about discriminatory treatment. Others noted that the exchange was still plagued by untimely service outages during the times of price volatility.
John Griffin, a professor at the University of Texas Finance cited that, the IPO announcement was a major event. He stated:
"showing that the path of Coinbase ton work within the regulatory process is an economically profitable one."
Telegram Group Abandoned The TON project
Earlier, Telegram Group Inc. has sought to build a decentralized blockchain platform along the design of Bitcoin and Ethereum. According to Pavel Durov, the founder and CEO of the open-source encrypted messenger service firm, this project was set to be widely superior to bitcoin and Ethereum in matters related to speed and scalability.
Telegram had 300 million users globally but failed to overcome the resistance from the SEC and abandoned its project TON (Telegram Open Network) in May 2021. Although that project was well-strategized, with the Dubai-based firm raising around $1.7 billion to launch "Gram token", the SEC deemed the coin as an unregistered security and moved to stop their distribution in the United States and anywhere else around the world.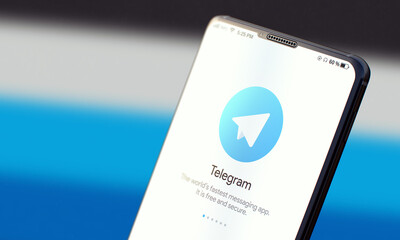 After the SEC rejected that project, Durov seemed to console himself. He stated:
"We are still dependent on the United States when it comes to finance and technology, but this may change in the future. But today, we are in a vicious circle: you can't bring more balance to an overly centralized world exactly because it's so centralized."
Telegram attracted participation from several prominent investors, including blue-chip venture capital firm Kleiner Perkins and Sequoia Capital.
Billionaire Paul Tudor Jones Endorsed Bitcoin
In 2021, High profile billionaire, Paul Tudor Jones endorsed Bitcoin. His move came after the COVID-19 Pandemic-related stimulus efforts attracted worries among most of the investors.
While the federal government was seeking ways to safeguard their plunging economies, high-profile billionaires pledged to invest in cryptos and gave the nascent space a fresh view as an alternate store of value.
In May 2021, prominent billionaire Paul Tudor hinted that a portion of his asset portfolio was invested in Bitcoin. Bitwise Asset Management revealed that the endorsement of a celebrated investor like Jones who predicted a stock market crash in 1987 paved the way for mainstream investors and institutions to join the crypto sector. Bitwise representative, David Lawant said:
"Making the Case for Bitcoin as his preferred hedge against what Jones calls 'the great monetary inflation' has significantly reduced 'career risk 'for many of his peers considering an allocation to Bitcoin."
The Wall Street Journal also published:
"The (Bitcoin) rally has attracted a wide cast of characters, from the Wall Street billionaires Paul Tudor Jones and Stanley Druckenmiller to momentum investors who aim to ride winning assets higher and losing markers lower. Their participation, in turn, has fueled more buying."
SEC Sued Ripple And Declared XRP A Security
Earlier in December 2021, Ripple engaged in a lawsuit with SEC after denouncing XRP as a security. The XRP was the third-biggest cryptocurrency by market value trailing behind Bitcoin and Ether.
The SEC, led by outgoing chairman Jay Clayton, filed legal action against Ripple and its top-executives. SEC alleged that the XRP coin created by Ripple was created as a security, and the firm raised over $1.3 billion through unregistered, ongoing digital asset securities offering. In that context, three days after the announcement, XRP price plummeted by 41%, and it became unclear whether the San-Francisco-based firm will survive that lawsuit.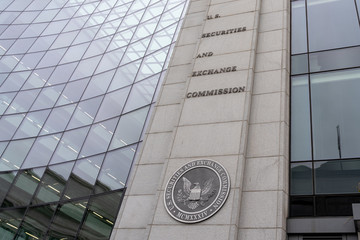 On December 27, Ripple's problems worsened after Coinbase, the largest stock market exchange announced that it would suspend XRP trading. Coinbase claimed that the climate around the coin had become increasingly unbearable. Similarly, on December 27, the largest digital asset management firm Grayscale investments reportedly liquidated more than $9.18 million in XRP.
Nevertheless, Ripple denounced the SEC's action as "an attack on the entire crypto industry here in the United States "as the firm CEO Brad Garlinghouse stated that he would continue to support Ripple's customer base in the United States and globally.
What Are General Expectation for 2021?
The number of corporations and institutional investors seeking an alternate store of value is actively growing. In that connection, the crypto space will continue to shine as it happened in 2021 amid the pandemic.

While the health crisis continues to take a downward trend amid vaccine rollouts in various nations, elsewhere blockchain innovations continue to thrive on several fronts, including decentralized finance and CBDC development.
In the United States, fingers remain crossed on digital token expansion following SEC lawsuit against XRP and Telegram's TON. Interestingly, the awaited administration transition, including SEC leadership hopefully will bring more regulatory clarity in crypto in 2021.