Many have focused on bitcoin (BTC) mining due to the volatility and explosive prices aiming to make some significant profits. But, Ethereum mining can be an excellent method of understanding what crypto is all about and gain fundamental technical knowledge while earning a constant profit.
Before starting the activities it is important to learn how to mine Ethereum and read several guides to determine the best method of making significant profits. By design, Ethereum depends on proof of work which is also known as mining.

It means that individual users entirely offer the computing power to validate blocks and transactions. Whenever that happens, Ethereum (ETH) is earned during the mining process.
While BTC was the first crypto to introduce mining, it has become increasingly challenging to earn significant amounts of money from bitcoin mining. It is for that reason that Ethereum mining became a majorly captivating alternative for crypto users, particularly for the computer components used in mainstream computing.
Upfront Costs
Higher hash rates can offer increased revenue. But, it is still important to consider things like electricity efficiency, upfront costs, and depreciation. It is quite interesting for some to know that it may take several years to recoup the upfront capital of any device whether a GPU or an ASIC.
A major shortcoming is that ASIC rapids become obsolete. It is even somewhat possible for an ASIC to become almost useless in case that the developers decide to alter the mining protocol linked with Ethereum.
Even if that is not the case and an intentional alteration is not made, ASIC manufacturers also seem to have trouble publishing and supplying updated firmware. When compared to ASICs, GPUs will normally have a resale value since they can be quite useful for system performance and gaming.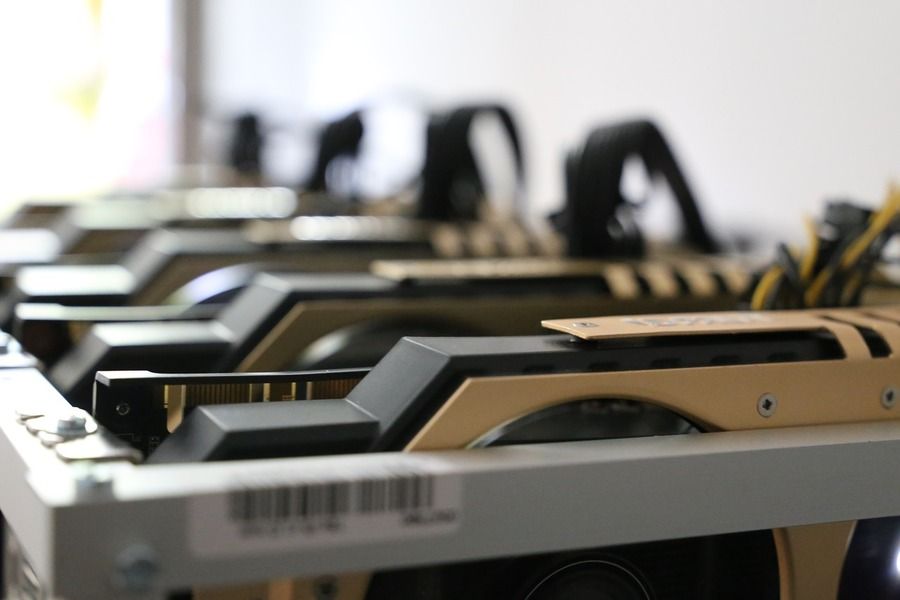 In that context, constant mining may result in the GPUs wearing out, mostly if they do not have enough cooling systems and proper maintenance. Putting that in mind, these are very much easier to resell compared to ASICs since they have several other use cases apart from crypto mining.
It is possible to mine Ethereum using low end, previous generation, and also integrated GPUs. Nonetheless, the profit margin for such a setup is expected to be considerably small. Additionally, the involved electric costs may cause the ethminer rig to lose more money than it makes resulting in losses. That is the reason why miners need to determine what their electricity costs are before they start mining activities.
What To Know Before Setting Up An Ethereum Mining Rig
If you want to be an ethminer and set up multiple rigs to enhance your ethash, it is advisable to stick with one brand of power supply unit (PSU).
That strategy lets you have extra cables that can be used on any of the other infrastructure and systems when a need arises. Provided that your system can meet all the prerequisites that come with 1 3 gig ram GPU, you can mine Ethereum efficiently.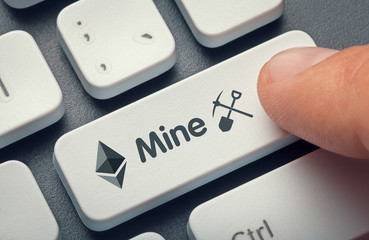 Experts advise that you can use gaming laptops as your rigs since they tend to have high-end cards. Nonetheless, that might prove to be a wrong move since mining may generate huge amounts of heat that may affect other aspects of the gaming laptop. For that reason alone, it is always prudent to use a desktop build.
Building A Mining Rig As An Ethminer
When it comes to choosing the best hardware that you intend to use in the mining process, you need to experiment with many different GPU models and makes. You should remember that Nvidia cards are outperformed by AMD cars with regards to crypto mining activities.
Your preferred card should have at least 3 Gigs of ram. Going for a card that offers anything less than that would affect the ability to mine Ethereum effectively. The minimum ram requirement boils down to the increasingly big directed acyclic graph (DAG) file that is used by Ethereum's PoW hashing process.
When you turn your attention to the requirements of the operating system, you need to ensure that you go for the latest iteration of Windows, which currently is Windows 10. Moreover, it must be 64 bit. While many Linux distributions exist, Windows is still the most seamless operating system to build and have running as speedily as possible.
At this point, there is no Macintosh version. But, there are several things that you must cover when creating a home-made mining rig.
You will need to have a motherboard that comes with adequate PCI-E slots to help support all of the cards that you intend to run. Should you decide to use more than one GPU, you will need to have a functional powered PCI-E riser that attends to every extra GPU.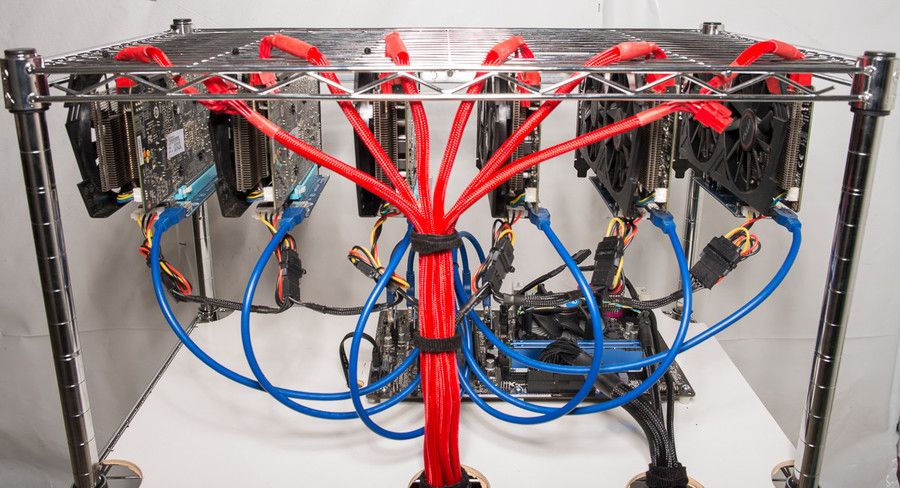 That is why it is advisable to check keenly to ensure that the power supply unit (PSU) comes with an adequate number of connections that support the GPUs that you intend on running.
Furthermore, you should strive to ensure that you have an overall wattage that can support your whole system's power draw and leave you with some buffer space. That involves you getting a low end or past generation CPU that comes with up to 4 gigs of ram as a minimum. You also need to check to ensure that the RAM, CPU, and motherboard chosen are all compatible.
It is also quite imperative that you remember to use a power button. Setting up a basic power button that can be integrated with the motherboard's headers to let you switch the system off and on. You will then need to use a standard monitor, mouse, and keyboard to mine some Ethereum.
Following these steps and doing thorough market research will enable you to indulge in profit-making Ethereum mining activities. Analysts and experts believe that Ethereum can grow to rival bitcoin at the top in the coming years. When and how will that happen? Time will tell.