While the world is on holiday, Bitcoin is still at work. The biggest crypto is now on a record-breaking spree, with the bulls quite relentless. In the early hours of December 27, the crypto pulverized the $27,000 level to reach the then highest valuation ever.
Barely seven hours later, the biggest crypto smashed the $28,000 level around 11 a.m GMT. At the time of writing, Bitcoin has set a new all-time high for the infinity time for today at $28,348. Market tools and fundamentals indicate that the crypto still has a lot of momentum left in it, and it might explode to $30,000 even before December 30 as earlier predicted.
From $26,000 on Boxing Day, the BTC price has gained over 13% in value. Its total market capitalization has exceeded $500B, and it is now hovering around $525 billion. Its market volume has now spiked by around $50 billion in the past 24 hours.
Binance, the biggest crypto exchange worldwide shared a statement on its Twitter account. It said that BTC price hit $24,000 on December 24th and added $1,000 daily until it hit $27,000 on December 27th. The Exchange believes that the upside trend will continue, and it has now hit $28,000 even before December 28, 2021.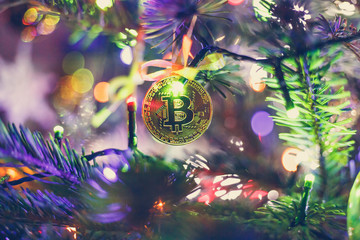 On December 16, BTC exploded above $20,000 for the first time, and some analysts predicted that it might hit a 6-figure valuation by the end of 2021. It has so far gained over 170% in 2021, underpinned by demand from the bigger investors attracted to its huge potential for rapid gains; alleged resistance to inflation, and anticipation that it will turn into a mainstream mode of payment.
Bitcoin's explosive rally has enjoyed a huge flow of coin to North America from East Asia, fueled by massive hunger for bitcoin among the bigger and compliance-wary United States investors and institutions.
The rally happening in the bitcoin market, which some investors are convinced that is a potential haven asset, an alternative to gold, has coincided with gold's recent drop in recent months. For now, BTC is consolidating above $27,000, and it appears like it will head higher in the coming days.