Gold (XAUUSD) resumed a downward trend after massive volatility pushed buyers out of the market even as the metal seemed to attempt to rise back into the $1850 to $1900 range. With the holiday season kicking off, many doubt whether the price of gold will surge back up to previous levels.
On December 10, 2021, spot gold lost 0.4% to trade at around $1832 after losing 2.5% a day before. After ending last month at $1777, the price of the precious yellow metal surged by almost $100, hitting $1871 earlier this week. This surge caused the buyers' appetite to take a hit.
Gold acts as a hedge against inflation and currency debasement that may arise from the many stimulus packages given by central banks and governments to shield economies against the pandemic and political uncertainties. Analysts think that the spike in prices was due to allergies that developed when the Pfizer coronavirus vaccine was administered to individuals in the United Kingdom.
Apart from the vaccine-related hopes dimming, the amount of stimulus that the US would pass seems to be shrinking as days go by. But, the vaccine fears were mitigated after reports emerged that the US would start mass immunization against COVID-19 over the weekend. The country even ramped up its antidote distribution channels.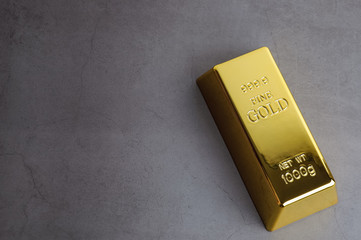 Technical Analysis
The precious non-yielding metal dropped below $1850, and some analysts think that the bears are gaining control of the market. A surge above that zone would put the bulls somewhat back in control. But, if the downtrend continues, the next supports have formed at $1830 and $1815.
In November 2021, gold recorded its biggest loss in four years as optimism on the discovery of a Covid vaccine took some shine off the precious metal and other haven assets. Last month, gold lost 6%, and it is currently around 15% lower than the record it set in early August.
Analysts see the XAU prices falling lower, which makes gold jewelry more affordable than it was three months ago. The market watchers believe that gold will drop into the $1700s since it has been the trend for gold to lose some value in the last weeks of the year.
But, some of the market experts believe that the non-yielding asset will retest the $2000 levels in the next three to six months. If gold continues with its downward trend and breaks below $1750, the $1660 zone comes into the picture. Is the current slide a good buying opportunity, or are the bears now in control? Time will tell.