This year has been quite historic for silver and gold as unexpected stimulus measures throughout the world were unleashed on the financial markets. One firm is calling for higher prices in 2021.
Analysts at the U.K. research firm Metals Focus, in their 2021 outlook, said that they expect gold prices to surge to $2,300 an ounce in the coming years. In the meantime, silver prices would also be bullish reaching an average of about $28.60 throughout the year as it pushes for a high of $30.00.
These comments come as silver and gold have pushed off crucial support zones after a dismal November. The December gold futures last traded at around $1,843.50 an ounce, which was up 0.73% for the day. On the other hand, March silver futures last traded at $24.135 per ounce, which is up 2.3% on the day.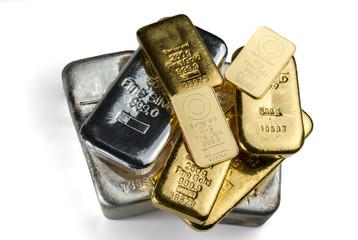 Director of gold and silver at Metals Focus, Neil Meader, said:
"Precious metals have come under significant pressure recently as investors revisit cyclical stocks after news of the vaccine started to come through. But we doubt whether this will be sustained. It will take time for the vaccine to be widely deployed. We also don't expect there to be a return to normality until at least mid-2021."
Analysts at the firm stated that the gold market will continue to benefit from more stimulus measures, low bond yields, and increasing inflation pressure.
'Low yields benefit gold from the minimal opportunity cost of holding the metal. This also limits the bond market's ability to act as a hedge against equity price corrections."
Concurrently, the firm also sees some possibility for gold's haven allure to attract investors. Neil stated:
"Under the Biden Administration, the U.S.:China relationship is likely to remain challenging, while geopolitical risks still exist elsewhere. All these factors, coupled with rising inflation expectations, should continue to underpin gold investment, driving prices up by 14% to an average of $2,030 in 2021."
Silver Markets Will Surge In The Middle-Term
Turning attention to silver, Metals Focus said that the precious metal will continue benefiting from gold's rally but it will also get some boosting from the rising industrial demand.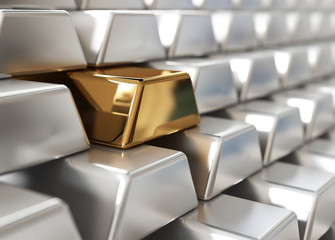 Analysts and market experts believe that the demand for silver will grow back to the 2019 levels in 2021. While this market is expected to see the 6th year of surplus, Metals Focus said that increasing investor demand should be adequate to take a lot of slack away from the market. Neil added:
"Once the gold rally resumes, tactical buying will help fuel further price gains for silver. This should help silver outperform gold, which we believe will see the gold: silver ratio continue to fall during 2021."
Furthermore, Metals Focus predicts higher palladium and platinum prices in 2021. The analysts think that platinum will average above $1,000 in the coming year. For the case of palladium, they expect the price to surge above $3,000 in 2021 and average around $2,600. The analysts concluded:
"Palladium will achieve its tenth successive deficit and lead to a further fall in above-ground stocks. This, in turn, will help underpin the expected price upside we are calling for in 2021."