On December 2, silver markets stalled at the 50-day EMA during the trading session to consolidate some of the major gains accumulated on the previous day. The markets were quite volatile repeatedly testing these levels.
The 50-day EMA is a widely followed indicator, and it is currently perched around $24, which doubles up as the middle of the general consolidation. Furthermore, there was a major upside movement on November 30 from where the people are digesting information. In general, a short-term pullback is possible.
Also, the US dollar is currently on its back foot, which should continue to boost the value of the silver market and most of the other commodities that are priced in dollars. Thus, buying on the dips seems like a viable trading strategy currently, which may turn into possible long-term positions.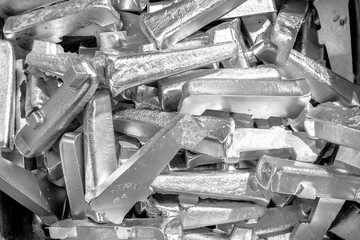 Eventually, if silver breaks above the top of the candlestick for the trading session that was recorded on December 2, the markets might head higher. However, analysts warn that the silver market will be quite volatile in the coming days since the jobs numbers will come out on Friday.
Between now and then, markets might appear slightly quiet, but as it was seen the EUR/USD pair broke the massive resistance barrier at the 1.20 level, which indicates that the currency moves only may push silver higher.
On the lower side, the 200-day EMA has settled just below the $22 level. Notably, that level is the bottom of the general consolidating range, and it might continue offering strong support for the market going forward. Moreover, the 38.2% Fibonacci retracement level is also solidly located in this general vicinity.