In recent weeks, Bitcoin was surging continuously and at some point, it threatened to take out its 2017 all-time highs. The flagship crypto managed to pull the entire crypto sector up with it until it reached around $19,500. However, on November 25, all hell seemed to break loose.
A bitcoin price correction pushed the first crypto down to $17,250 which fulfilled analysts' expectations as the $20K all-time high proved too hard to overcome. Bitcoin lost $1,000 in minutes on November 26 as the correction hit the market at close to $19,500. At around 0900Hrs GMT bitcoin was trading below $16,600 and some analysts think that more losses are imminent.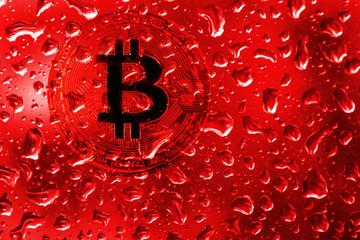 Analysts like CNBC host Brian Kelly and trader Tone Vays both recently predicted a plunge to $14,000. A sell-off ensued in the market after whales started shifting their BTC to exchanges.
Most of Bitcoin's technical indicators support the bullish theory going forward. Nevertheless, the mining difficulty of bitcoin is expected to record around a 7.3% uptick in three days and the hash rate continues to grow.
Bitcoin's market cap was last at $311B or 62.9% of the total crypto market cap.
Ethereum Tumbles Violently
Ethereum was hovering around $489.43 by 03:34 (08:34 GMT) on Thursday down almost 21.73% on the day. It was the biggest one-day percentage loss since March 12. The plunge pushed Ethereum's market cap down to $58.17B which is 11.31% of the cumulative crypto market cap. At its highest, ETH'smarket cap was $135.58B.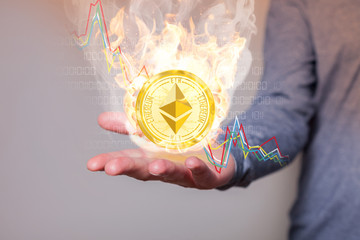 ETH had traded from $486.25 to $577.08 in the previous 24 hours. In the last seven days, Ethereum has gained 8.1% in value. Also, the volume of Ethereum traded in the 24 hours to the time of writing was $22.18B which was 8.62% of the entire volume of all cryptos. In the past week, the second-biggest crypto has traded in a range of $471.0629 to $621.7030
At its current price, ETH is still down over 60% from its all-time high of $1,423.20 set on January 13, 2018.
XRP Plummets Deep
XRP was trading at $0.51332 by 02:44 (07:44 GMT) on November 26, 2020 down around 32.40% on the day. It was the biggest one-day percentage loss since the March 12 market crash. The plunge pushed XRP's market cap down to $24.15B or 4.61% of the cumulative crypto market cap. At its highest level, XRP's market cap reached $31.58403B.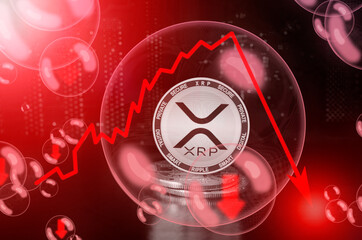 XRP traded from $0.50537 to $0.65095 in the previous 24 hours. For seven days, XRP exploded and in the process gained 83.28% and the volume of XRP traded in 24 hours at the time of publication was $22.49245B or 9.16% of the total volume of all cryptos. It has moved in a range of 0.2972 to $0.90 on some exchanges in the last 7 days.
Currently, XRP price is still down over 80% from its all-time high of $3.29 that was set on January 4, 2018.
The Crypto Marker Suffers
In general, the crypto market capitalization has lost almost 13% at some point plunging below $500B. The bulls are striving to retain that level but the bears seem relentless and it might be a matter of time before further losses are recorded.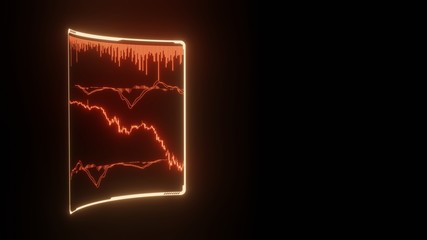 Bitcoin is still trading below $17,000 as Ethereum tries to bounce back above $500. XRP has lost over 24% in the past 24 hours but it is still up 76% for the past seven days. A few days ago, the bulls were in control but many analysts had expected this correction.
All of the other cryptos in the top 20 list have lost over 12% each and many wonder what will happen next. Is it a normal market correction before prices head higher or have the bears taken over the market in the short and middle-term?