On November 26, 2020, bitcoin abruptly lost almost $3,000 within a few hours. After hovering near $19,500, the flagship crypto imploded and in a few hours, it dropped to below $16,600. From OKEx open withdrawals, the US allegedly eyeing extra restrictive regulations and increased exchange inflows. Here are some of the reasons why the crash happened.
OKEx Resumes Withdrawals
OKEx crypto exchange is one of the leading platforms in the Asian markets. Based on previous reports, the founder of the exchange was allegedly arrested, and a little while later, the platform suspended withdrawals.
While the firm reassured its clients that there is nothing amiss and they should rest easy, OKEx wallets, at that time, had almost 200,000 bitcoins stored in them. At the time, they were worth almost $2.3 billion. Hence, it is not out of the question for investors who now re-assumed control of their crypto to have sold it for profit. Now, Chinese traders can realize mining profits.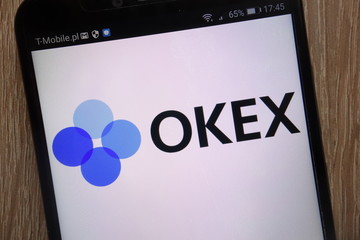 It is also possible that the Chinese miners used this exchange to sell a segment of the mining profits that they gained. It was even reported that they experienced issues paying their electricity bills since the Government had frozen their bank cards.
It is worth mentioning that OKEx at first stated that they would open up withdrawals on November 27, but they opened it a day earlier during the Asian trading times.
Possible Harmful Regulation From President Trump
Recently, reports emerged that Brian Armstrong, the CEO of Coinbase, the leading US-based crypto exchange, is worried about rumored regulations proposed by the country's Treasury Secretary.
The regulation relates to self-hosted crypto wallets. This top-ranking executive is worried that if the new regulation is implemented, it might harm users and the general role of the US in the crypto sector.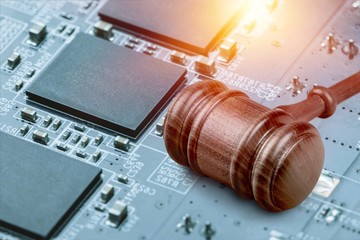 Notably, the proposed set of rules might supposedly need exchanges to authenticate the identity of the customers that use self-hosted wallets, hard wallets, before completing a transaction. That is a direct interference with the privacy that crypto has to offer.
Rally Had Not Experienced Any Major Correction So Far
What goes up must always come down at some point. That is a saying that is as old as time. So far in the latest rally, bitcoin had only headed upwards. On November 22, the crypto had a volatile day of trading where it reached an intraday high of around $18,770 and dropped to an intraday low of $17,600. That is a difference of $1,100.
Eventually, nonetheless, bitcoin settled around $18,435 and closed the day at a small loss. On November 26, 2020, the coin lost about $3,000 on Binance. It had recorded a high of around $19,500 a day earlier before it plunged to $16,400 before recovering to $17,200, where it is trading at the time of publishing.
That represents a drop of around 12% and most traders expected the pullback to happen. It will be interesting to see how the market will behave going forward.
The All-Time High Near $20K Is A Strong Resistance
Those traders who were already in the market a few months ago must remember how challenging it was for bitcoin to sustainably conquer the $10,000 resistance mark. That happened since it was an integral psychological resistance, apart from a major technical level for the bears.
For now, the same thing is true for $20,000 but it is amplified. It is not only a strong technical resistance since it is the all-time high, but it is a stronger psychological resistance. After all, bitcoin has not traded above this level in its history. After $20K, the price will go into discovery. But until it happens, the bulls have a lot of work to do.
Increased Exchanges' Inflows Showing Stronger Selling Pressure
The flagship crypto almost doubled its value since early last month. BTC went from struggling around $10,000 before surging to $19,500 in less than two months. That remarkable increase in a relatively short time meant that most BTC investors saw their holdings increase in value.
Normally, it is safest to assume that some of them have decided to take some profits. According to the CEO of CryptoQuant, Ki Young Ju, that is exactly what happened. The "all exchanges inflow mean" surged shortly before the major price drop. That is an indication that whales managed to deposit huge amounts of bitcoin to crypto trading platforms.
All Exchanges Inflow Mean increased a few hours ago.

It indicates that whales, relatively speaking, deposited $BTC to exchanges.

But long-term on-chain indicators say the buying pressure prevails. I still think we can break 20k in a few days.

Chart 👉 https://t.co/mL1j2ZqVf8 pic.twitter.com/6ErmJHrS4v

— Ki Young Ju 주기영 (@ki_young_ju) November 26, 2020
Such considerable quantities could introduce selling pressure, leading to rapid, short-term nosedives. Nevertheless, Young Ju claimed that the long-term on-chain indicators still suggest that the buying pressure is still significant.
Overextended Fear And Greed Index: A Bear Signal
Another reason that could be behind Bitcoin's drop might be the increased FOMO (fear of missing out). "Buy bitcoin" searches exploded on Google Trends as the price of the coin was gradually surging.
The total number of newly-created addresses on the bitcoin network also increased to highs that were last experienced in the parabolic surge of late 2017 and early 2018.
Topping it all up is the Crypto Fear & Greed Index that is already in a state of extreme greed. In the words of Warren Buffet – it's important to be "fearful when others are greedy."
A greed index of 93 is historically high, and it is an indicator that the market is overextended and might be due for a correction.