By description, transaction fees are paid whenever cryptos get transferred from one wallet to another. Processing transactions on the blockchain takes some effort and the fees are used as compensation for the validators and miners that help keep everything running smoothly.
The transaction fees can fluctuate based on how busy a blockchain network is and they can also be quite flexible. Any user who wants their payments to get confirmed urgently can opt to pay higher fees so that the miners can incentivize to put their transaction at the front of the queue.
These charges are mainly fixed on most crypto exchanges, but the users may decide to adjust fees when they are using certain wallets.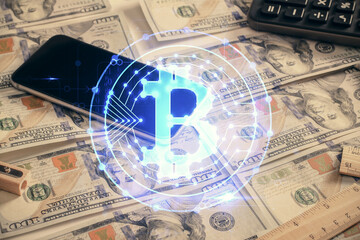 Why Do These Transaction Fees Exist?
Originally, they were introduced on Bitcoin to act as an anti-spam tool. However, they have now become an integral attribute of any blockchain.
At first, transaction fees had just one purpose which was eliminating malicious actors from overloading the bitcoin network. Satoshi Nakamoto who is the mysterious inventor of bitcoin got inspired by Adam Back's hashcash system that primarily relied on a Proof of Work (PoW) system.
Approximately two years later, Gavin Andersen, a Bitcoin developer, noticed a source code rule that needed a minimum transaction fee of 0.01 BTC, which would translate to $185 in the current prices.
Sometime in 2010, that fee did not seem much of an issue. But as years passed, and with bitcoin's dollar value surging and demand block space increasing, people discovered that it was quite expensive; particularly for those that wished to send smaller amounts of crypto.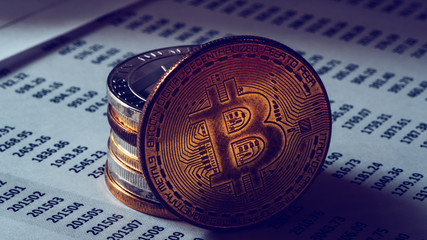 Bitcoin developers updated the network to eliminate that rule and increased the block size via the SegWit2x upgrade. Today, transaction fees can be quite lower than 0.01 BTC and they have become an integral part of the BTC network's health.
Many of the other blockchains, including Ripple and Ethereum, also discovered the importance of transaction fees and they adopted a similar strategy to ensure that the miners are always motivated.
How Do They Work?
Transaction fees incentivize miners to prioritize transactions with huge fees and add them into the next block. In the bitcoin network, all pending transactions reach a memory pool (mempool) where they wait to get picked by the miners and included in the upcoming block.
If the mempool is full, the miners choose those transactions that have higher fees and leave the rest for the following block. That is the reason why most of the crypto users are keen to manually increase fees when their transaction is quite urgent.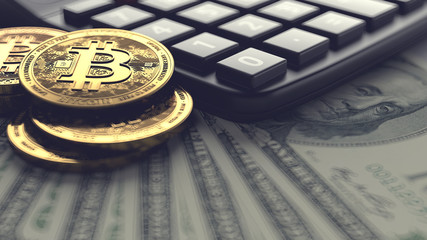 Turning to Ethereum, the transaction fees are measured in gas which are small transactions of ETH. The blockchain offers complex and more advanced features than Bitcoin, for example, decentralized applications (dApps) and smart contracts. Therefore, fees play a crucial role here. Nevertheless, there might exist downsides in a scenario where a crypto user adds an inadequate gas fee.
In the Ripple space, there are no miners that generate new XRP coins which is the reason why the transaction fees charged on the network are almost nothing.
What happens in the stablecoins, especially the ones that are pegged to the US dollar? Tether never charge transaction fees when the funds are getting moved between a pair of USDT accounts, or any other two blockchain-powered wallets that can store the digital asset. Nevertheless, there might be costs whenever Tether gets converted back into fiat.
How Blockchain Networks Charge Transaction Fees
Normally, blockchains that can take on a greater number of transactions per second have lower fees. Currently, many popular blockchain projects charge unique transaction fees. The simplest rule in the blockchain world is that: the higher the network's throughput, the lower the transaction fee.
For instance, the standard fee of a Ripple transaction is 0.00001 XRP as of today. It peaked at more than 0.40 XRP for a short time in 2017. Since the price of XRP is hovering at around $0.30, the transaction fee is negligible.
On the Ethereum blockchain, transaction fees are quite high and they can surge during congestion on the network. It has already happened in 2017, 2018, and in mid-2020 during the decentralized finance (DeFi) craze. In August 2021, the fees surged to an all-time high, and that record was broken again a month later.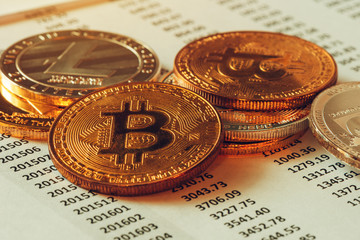 Some users were quoted high fees of even $99. It prompted speculation that some protocols might start to seek alternative blockchains. On September 1, ETH miners gathered profits of $500,000 in one hour. Demand for transactions has become a major issue for the blockchain. But, many hope that a long-awaited upgrade to Ethereum 2.0 will create a better fee system.
Vitalik Buterin, Ethereum's co-founder, has expressed worries that the high fees might encourage various selfish mining practices. In the case of bitcoin which is the biggest crypto by market capitalization, there has been a significant surge in transaction fees this year as its price looks to set a new all-time high.
The transaction fees were under $1 in July, soared above $6 in August, and flirted with $10 at the end of October. Apart from Ethereum and Bitcoin, other blockchains like Bitcoin Cash, Litecoin, Ethereum Classic, and Cardano, charge lower fees of below one cent on average. Tron has significantly low fees just like Ripple.
Another example is ILCoin also has infinitesimal transaction fees. ILCoin relies on a PoW protocol that is inspired by bitcoin. Every block that is present on its blockchain is designed to handle millions of transactions. That is way faster than the 2,000 transactions included in a normal bitcoin block.
The more transactions enable ILCoin to maintain unnoticeable fees which the company says comes to a total of 0.0124 ILC for every 10 million coins transferred. As opposed to Ripple that operates as a more centralized payment network, ILCoin is decentralized and it relies on the RIFT protocol.
What Factors Affect Transaction Fees Size?
The two primary factors that affect transaction fees are demand for block space and the size of a transaction. Since some of the networks can simply host a limited amount of data in every block, validators and miners are restricted on the number of transactions that they can include.
Whenever many crypto users send funds at the same time, demand for block space increases, which means that more transactions are waiting for confirmation. At times, demand for block space can get significantly high that the network involved can experience congestion. In that case, the fees surge to unsustainable levels.
Bigger transactions need more space in the block, and they take longer to validate compared to the smaller ones.