These types of transactions are executed on the blockchain which eliminates the need for banks that slow payments down significantly.
For instance, if you are in Germany and want to send funds to Kenya, you will need to change fiat currency into a digital asset that you choose. Many sites and platforms exist acting as 'on-ramp' which means that purchases can be done using bank transfers and credit cards.
The crypto can be held in a safe and secure crypto wallet and when the time comes to make a transfer, the recipients give the addresses of their wallets. The address is comparable to the account number that is given in the traditional banks. These addresses normally contain many characters which means that you should transcribe them keenly to avoid sending funds to the wrong addresses.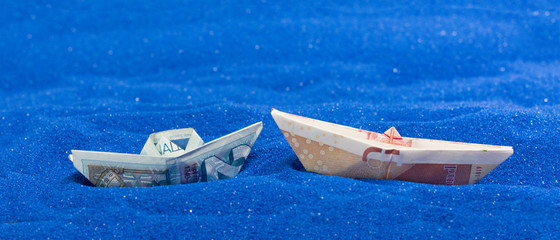 After the funds arrive in an account, the recipient can convert crypto into cash and withdraw it or swap it for a less volatile digital asset like a stablecoin.
Benefits Of Using Crypto Over Fiat
Crypto is cheaper and faster and it might somehow help to solve the issue of money laundering. There is a lot of excitement that surrounds the way crypto can transform cross-border payments as it exists currently. It makes remittances where the workers in foreign countries send money back home much more affordable.
Today estimates from the World Bank state that remittance sent via fiat channels results in an average fee of 6.75%. hence, for anyone on a modest income, it can take a sizeable chunk off their earnings. Although that amount is less than the 9.67% that was charged back in 2009, there is still quite a long way to go.
During the early 2010s, the G8 and G20 set a target of cutting remittance costs to 5% and the UN's Sustainable Development Goals also targeted 3% by 2030. Cryptos could enable these goals to get achieved quicker than anticipated. Figures from Deloitte indicate that blockchain has the potential to mitigate transaction costs by 40% to 80%.
The advantages are many. Today, it can take 3-5 business days for funds to clear through the old-fashioned wire networks; not perfect for anyone that needs money quickly. On certain blockchains, the payment transactions can be confirmed within seconds.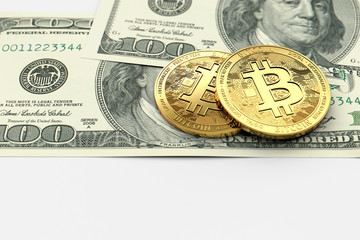 Just as Deloitte notes, blockchain transactions can be data-rich which means that metadata can be easily transmitted from one end to the other. All of that capability can help in clamping down money laundering and terrorist financing activities. These are the two areas of concern for the regulators. A majority of crypto platforms have introduced Know Your Customer checks to verify their identity of the users, too.
One important benefit that virtual currencies can offer is unlocking access to financial services for unbanked individuals around the world. Research indicates that around 80% of the consumers in sub-Saharan Africa fall into this category and globally, around 1.7 billion people do not have a bank account.
There might be many reasons why all these people do not have bank accounts. Financial institutions might not be operational in their geographical area or these banking services might be quite expensive. Also, the customers may have a lack of trust in the banks.
How Much Money Is Transacted Globally Using Crypto?
Digital assets have quite a modest market share of general cross-border payments although demand is growing. International digital remittances are expected to rise to $525 billion by 2024, according to a Juniper Research finding. That represents a 102% surge from where they were a year ago. The figure includes fintech platforms that solely deal in flat.
The authors stated:
"Utilizing a blockchain-powered network, operators can offer their users a much faster, cheaper, and more transparent service."
That view has been echoed by BlockData that recently published that blockchain-based transactions are normally 388 times quicker and 127 times cheaper than traditional remittances.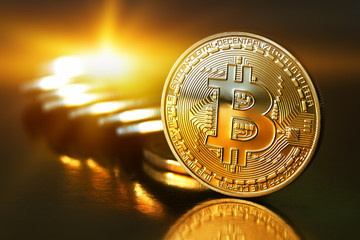 It is so far a fast-moving industry, and it is quite challenging to place an exact number on the volumes of the cross-border payments that are made using cryptocurrency. But, figures published by Clovr indicated that15% of those that made remittances from the United States in 2017 used digital assets like bitcoin which made it more popular than prepaid cards, cash, and checks.
When it comes to the matters of business-to-business payments made through blockchain, the figure stood at $171 billion in 2019, but Juniper Research estimates that it will surpass $4.4 trillion within four years.
Downsides Of Using Cryptocurrency
Cryptos like bitcoin normally get criticism for their volatility, and some say that blockchain technology is quite challenging for normal and daily users to understand. It is crucial to note that there is a single factor that will determine whether or not the cryptocurrency-based cross-border payments are considerably affordable; the virtual currency that is being used.
Making transfers using Ether and Bitcoin can be quite expensive, particularly during the times of peak demand. Ethereum has so far gotten overwhelmed by huge transaction volumes many times over the years; which was caused by a surge in demand for collectible cats and decentralized finance (DeFi).
Solving scalability issues is going to be quite critical is cryptos are going to get used more widely for remittances. On its part, Ripple does not have a blockchain but it provides solutions that are created to make cross-border payments more affordable via the XRP asset. Multiple banks are already on board and Ripple purportedly states that it can process up to 50,000 transactions every second.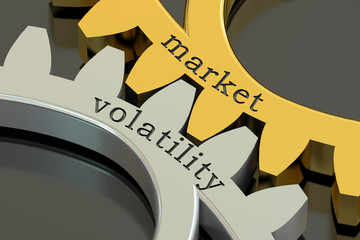 Many expect that cryptocurrency will help solve financial inclusion as long as those that stand to benefit most from these remittances can be taught how digital assets function; and have adequate access to internet-enabled smartphones so that they can access their funds.
Several reasons are available for users to be optimistic since 80% of sub-Saharan customers are unbanked although 91% own a mobile phone. Notably, the smartphone adoption rate is rising. On this continent, mobile payments are exceedingly popular which means that the leap to cryptocurrency-based transactions may not be a significantly big one.
The last issue is related to regulation. Industry executives have repeatedly warned that more cryptocurrency regulations are coming up. In that context, the European Union recently announced its plans to extensively monitor the market in four years. It does not directly translate into a ban on digital assets but on the contrary, many lawmakers seem to endorse cryptos.
Since there is no foreseeable ban on cryptos in Europe, regulators and lawmakers think that cryptos can reduce the costs associated with cross-border payments. Due to that, some of them are exploring whether they can launch their local central bank digital currency (CBDC).
How To Use Cryptos Safely
It is always advisable to use a platform that has carefully built a reputation for keeping digital assets safe. Many crypto platforms are coming up aiming to make cross-border payments less expensive compared to what many users are accustomed to. Changelly PRO is one such platform.
The firm says that cryptos are designed in a manner that offers higher levels of transparency than traditional financial institutions. Such characteristics help instill confidence among consumers. Many of the trading pairs are offered across the biggest digital assets in the world.
The platform is seemingly striving to level the playing field by providing zero deposit fees and competitive fees whenever the funds are withdrawn from any account. These features and capabilities are enhanced with an easy-to-use, intuitive interface coupled with 24,7 support for users around the world. Changelly PRO has stated that its priority is making cryptocurrency simple to understand and providing top-quality solutions that both beginners and professional traders will find beneficial.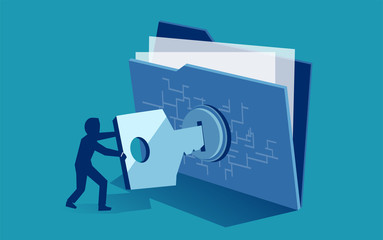 Education is another area that these platforms hope to address. To ensure that newcomers and beginners get the most out of these services, insightful learning materials are made available covering everything starting from account setup up to keeping its contents secure.
Back in September, platforms like Changelly launched a new iOS app for iPhones. It gave clients the freedom to complete transactions while they are even on the move. That will prove beneficial in the future for those that do not use a computer.
With demand for remittances expected to increase, the crypto-focused platforms might play an integral role in the delivery of a fairer deal for the consumers. That might help in injecting some much-needed competition in the space which will push the traditional financial institutions to innovate new ways of serving their clients.