Gold gained from $1,867 to $1,880/oz recording its highest level in two days. From that top, it pulled back and at the time of writing the precious metal is trading at $1871, up by $6 for the day it is still down for the week.
XAU/USD is about to post its lowest weekly close since September. It has held firm under the 20-week moving average. It continues to test the key support located around $1850. If that support is broken, the path will be clear for more losses and might increase volatility in the gold market.
The weaker US dollar and higher equity prices did not assist gold during the week and neither did lower US yields. Optimism surrounding the COVID-19 vaccine and technicals may be seen as a primary reason for the bearish bias in the metal market.
Next week will be a representation of a busy December with increasing expectations about more monetary and fiscal stimulus from various central banks that may limit losses in gold and even boost the yellow metal.
The critical level in gold on the downside is the $1850 zone and on the upside, a strong resistance has formed at $1930; a surge above $1960 will open the door for a return above $2000.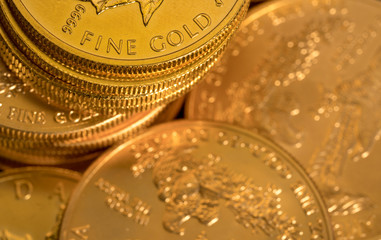 Uncertainty On Trump's Motives Affect Gold Market
Gold prices hit daily highs and are trading solidly above $1870 on November 20 as the markets near a close for the weekend. The precious metal spiked when the U.S. Treasury Secretary Mnuchin was speaking in an interview on CNBC. During the interview, he tried to give reasons why the Trump administration would attempt to stop emergency government lending programs for American citizens.
President Trump is trying to stop the lending to extend into 2021, although there is funding for it. There are rumors that Trump's actions are meant to make it challenging for the incoming President-Elect Joe Biden to take over power.
Many now wonder what Trump plans to do in the next two months before Biden is sworn in on January 20. The president is yet to concede and provide the incoming president-elect with the necessary resources for a smooth transition of power. That anxiety and uncertainty that is growing among market participants may prompt some haven demand for gold. December gold is up trading around $1875.