Gold markets have witnessed a roller coaster of price actions in recent months. From recording all-time highs above $2070 in early August to threatening a move towards $1700 in late October, the precious metal has been quite active. Its price has been underpinned by the current health pandemic that is ravaging economies around the world.
Many investors are turning to haven assets like gold aiming to shield their portfolios against losses. In that context, this week's positive vaccine news announced by Pfizer has made the 10Y US bond yields to spike higher. That enabled the USD to rise higher as well which caused XAUUSD to experience its worst single day in a month.
Notably, investors have started to look through the crisis and into a post-COVID era where central banks will begin raising interest rates. Such a scenario is a negative environment for gold.
Nevertheless, despite the recent price drops in the gold markets, the medium-term outlook appears to favor the gold buyers. The current interest rates are low and the QE purchases are still high in many parts of the world. Also, many questions are arising over how rapidly a vaccine can get distributed and used globally.
It might suggest that deeper pullbacks towards $1820 and the 200EMA on the daily chart should encounter some dip buyers.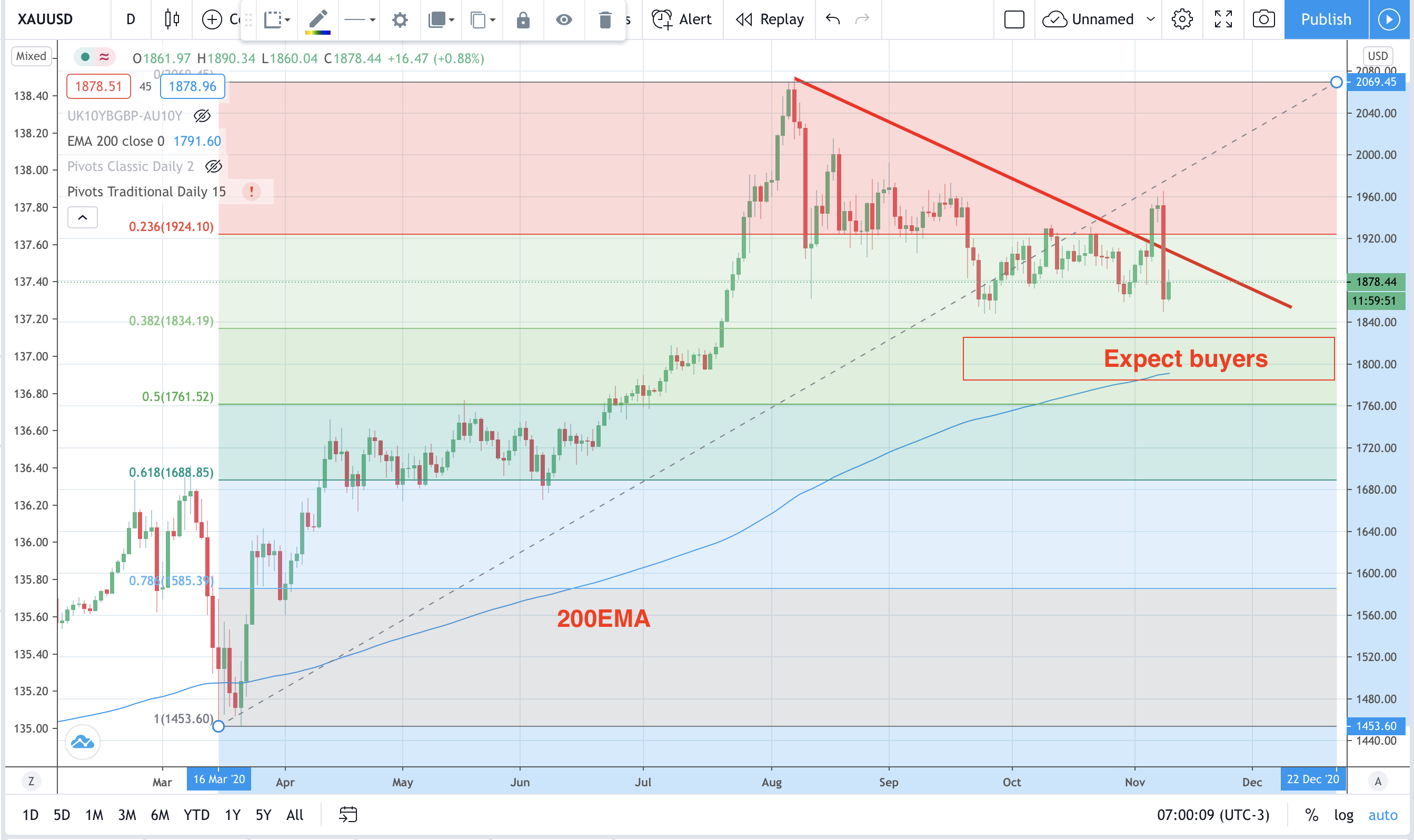 Risks
If the positive vaccine news results in long-term US10 year bond yields surge, it will affect this trading strategy. That scenario might strengthen the USD and exert more selling pressure on gold.