The latest analysis shows that gold is in its worst run since 2019 as the US presidential elections nears. COVID-19 is also raging threatening to dominate the global economy in the long term. Gold may be supported by the European Central Bank (ECB) monetary policy.
At the moment, gold is poised for a third consecutive monthly loss which is the longest run of declines since early last year. Investors favor the dollar as a haven asset in the last days before the pivotal US presidential election scheduled for next week.
Uncertainty is still high before the vote which has lifted the dollar's appeal as a safe asset over bullion gold while a resurgence in COVID-19 cases pulverizes Europe and the US. The spread of the pandemic is intensifying in the US where new cases surpassed 86,000 to set a new daily high.
In the European Union zone, countries have started to impose new restrictions aiming to stem the crisis. Since it hit a record high in August, gold's advance has weakened, with prices losing their upward momentum as investors do question whether bullion has risen too far and too fast.
Nonetheless, the holdings in exchange-traded funds remain close to an all-time high. The macro backdrop for the precious metal remains favorable.it is also possible that gold will rise if Joe Biden beats Donald Trump to the presidency and the Democrats take control of the Senate, Standard Chartered Bank has stated.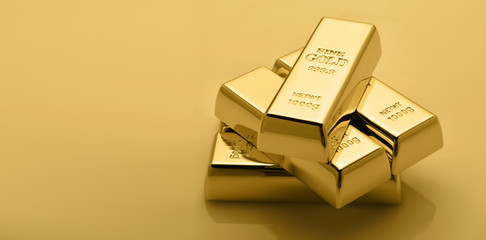 Gold Market Volatility
With coronavirus concerns increasing and the US presidential election next week, silver and gold will become quite volatile. The chief precious metals analyst at HSBC Securities (USA) Inc., James Steel, said in a note:
"Increases in risk-off sentiment tend to buoy USD, which weakens gold and silver. But we think this will only go so far."
In the long term, gold will be supported by European Central Bank monetary policy as it is anticipated that it will even extend its economic stimulus measures, as highlighted by Commerzbank AG analyst Daniel Briesemann:
"We do not expect the gold price to fall significantly further. It is likely to face some headwind from the currency side in the coming weeks."
Spot gold managed to gain 0.4% to trade at $1,875.32 an ounce at 9:54 a.m. in London, after it closed on October 29 at the lowest since September 25. Bullion is on track for a loss this month.
Silver gained 0.7% while platinum was up 0.9%. Palladium also advanced by 0.9%. notably, the Bloomberg Dollar Spot Index was also on track for a 1.1% rise this week. In the United States, there is a deadlock over the stimulus talks but Europe seems ready to take action to shield the virus-hit economies.
Several days ago, Treasury Secretary Steven Mnuchin accused House Speaker Nancy Pelosi of pulling a 'political stunt' since she allegedly refused to offer compromises. In the meantime, the European Central Bank President Christine Lagarde said that there is 'little doubt' policymakers will agree on a new package in December.