The total number of nations exploring the concept of central bank digital currency (CBDC) is actively growing. Interestingly, the transformation journey for decentralized finance commenced way back more than a decade ago.
However, Bitcoin has championed the adoption of blockchain and cryptocurrency at large. The adoption process has managed to gain considerable momentum in the last several years, particularly in 2021. The current COVID-19 health crisis has to some extent harmed the traditional financial space with people preferring cash-less options to avoid the virus.
The increasing popularity of the flagship cryptocurrency, bitcoin, and the emergence of many blockchain-based projects like Facebook's Libra launch in 2019 has made authorities to realize the huge potential and importance of regulation-free and decentralized financial networks. The authorities have now taken the initiative of protecting the traditional banking and finance sector against disruptive crypto technology.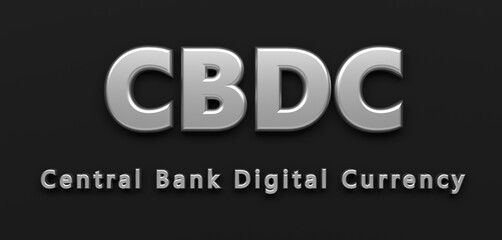 Despite the influence coming from decentralized cryptos, central banks have reacted with CBDCs. CBDC is considered more of a reaction than an embrace of the crypto industry that the banks consider to be a threat that must be managed. They went ahead to implement the concept of stablecoins to enjoy an in-depth knowledge of the crypto scene to create their version of digital currency.
Lately, after unbearable efforts to curb their shrinking liquidities in Central Banks has also reached a consensus to form Central Bank Digital Currency (CBDC). The new digital currency will offer a regulation-free and decentralized financial system to compete with the steadily grown crypto industry. It will be regulated and operated by the involved monetary authorities or central banks of a specific country.
What is CBDC?
Central Bank Digital Currency is a digital asset that represents the fiat money of a country. Notably, the present concept of CBDC makes use of the blockchain and distributed ledger technology (DLT) resembling the cryptos concept.
Nonetheless, CBDC varies from other virtual currencies and cryptos since they are decentralized and it is not. Other virtual currencies are not issued by the state and they also do not have the legal tender status that is declared by the government.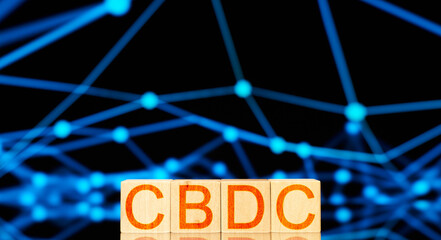 The development of CBDC aims at fusing the best of both worlds; the security and convenience of digital forms like cryptos coupled with the regulated, reserve-banked money circulation of the traditional banking networks. Every CBDC acts as a secure digital equivalent of a particular fiat currency. It can then be used as a payment mode, store of value, and a unit of account.
Every CBDC unit will be designed to represent a fiat currency with a unique serial number and it will be distinguishable to prevent imitation. It will also work alongside other types of fiat currencies because it is still apart of the central bank's money supply. Two main types of CBDC exist, Retail CBDC and Wholesale CBDC. Both of them have their unique purposes.
Wholesale CBDC
This version of a digital currency offers a fast and seamless transaction between the Central banks and other private banks. Furthermore, this version has aimed to offer a successful cross-border transaction between banks. A perfect example is what happened during the piloting phase in project Inthanon – Lionrock, after a cross border transaction was completed between the Bank of Thailand and Hong-Kong Central Banks.
Retail CBDC
This version of digital currency allows individuals to transact conveniently in their day-to-day life. Retail CBDC has aimed to offer a decentralized traceable ledger that will mitigate various criminal activities that have engulfed both old banking systems and the cryptocurrency industry.
Operation and Performance
A CBDC system differs by mode of operation from old banking systems and other forms of cryptocurrencies. CBDC systems operate uniquely since the involved tokens are not to be issued by any monetary authority. Thus, no government will declare these units as legal tenders. The CBDC design has embraced the need to have a convenient and secure policy that will steer the virtual currency system.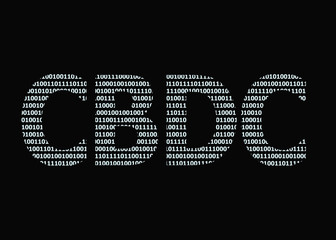 Since Central Bank Digital Currencies depend on the old banking system to some extent, some of their liquidity holdings shall be backed up in old systems. The CBDC network will operate as a
digital payment mode, a store of value, and a unit of account.
This unit will represent a secure digital token that will replace an equivalent value of fiat money. Moreover, since cyber-criminal activities have become rampant in recent times, each CBDC will have a unique serial no to avoid imitation. CBDC will work seamlessly alongside other forms of fiat currencies.
Advantages of CBDC
Every financial system remains dynamic due to the introduction of new technologies. The establishment of government-backed digital currency represents an incredible win for both momentary authorities and consumers. The advent of CBDC has attracted some advantages which include;
CBDC may improve the safety and productivity of retail and wholesale payment solutions. The improvements vary from retail providers using a point of sale, online, or P2P solutions to the interbank payments coming with faster settlement options.
The crypto is driving the world into a cashless society and the introduction of CBDC will help ease the transition from digital options to fiat currency with the help of a regulatory body against illegal activities. Suppose a central bank digital currency is to be issued and fully recognized as a legal tender, the decreased use of cash may assist in the reduction and eventual elimination of negative use cases for cash.
CBDC has promised to reduce high levels of criminal activities such as money laundering, tax evasion, and illegal transactions.
CBDC reduces the amount of value expenditure incurred by governments reprint money.
The launch of government-backed digital currency will help in making cross-border digital transactions between various parties fast and seamless.
Disadvantages of CBDC
CBDC comes with some challenges just like cryptos and other forms of digital platforms. Some of them include the disintermediation of commercial banks in the case that consumers begin to adopt CBDC entirely. That scenario may result in a vicious cycle as banks strive to raise deposit rates to enable them to attract more money. Thus, it will result in less bank credit extended at higher interest rates.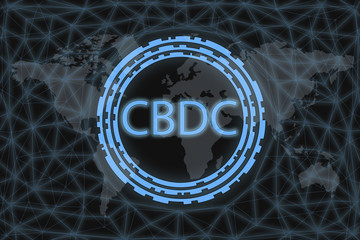 Doubts have also been raised on whether CBDCs need the central banks that issue them to undertake KYC/AML processes and many other operational burdens that the commercial banks normally handle.
Cyber-crime -just like cryptocurrency CBDC may suffer adversely from cyber-attacks, different kinds of error, cyber hack, and glitches among many more. Such events may affect the central bank's reputation.
CBDC might risk economies with high inflation and volatile exchange ranges as a result of dollarization.
CBDC lacks a monetary policy that denies commercial banks the right to raise deposits rates to attract more money.
Latest reports on CBDC Adoption
Quite a good no of central banks explores the importance of the adoption of digital currency. Although, most of them are in the research phase, several central banks are implementing this newly set platform. Some of the countries include:
China
The Asian economic powerhouse that has a population of more than one billion presents a perfect testing ground for the implementation of any type of cryptocurrency. Currently, it is undeniable that China is among the leading countries in terms of digital currency adoption.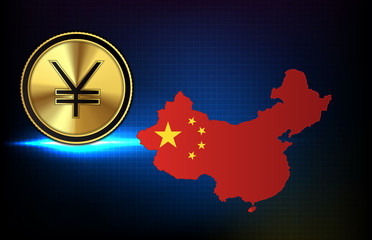 Its project for the creation of the new virtual currency began early in 2021. Currently, it was reported that it has already passed the first testing stage where RMB 1.1 billion ($162 million) was processed across almost 3.1 million digital Yuan transactions. These transactions were executed between April and August of this year and they make the digital Yuan the most widely used CBDC in any form of a commercial setting.
Sweden
This European nation has been interested in CBDC for some time now. It was also an early tester for digital currency implementation. Early in 2021, Sweden unveiled a year-long pilot project of its proposed digital currency known as e-krona. The government is convinced that in 2023, the adoption of this digital currency will be quite successful and retailers would start to use it for different day-to-day transactions.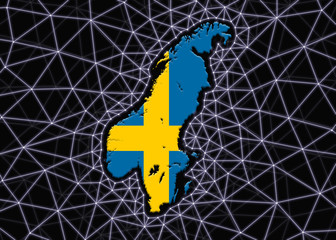 Uruguay
The central bank of Uruguay launched and ran a successful pilot program for its digital currency e-peso in 2017. It was heralded by several top financial institutions. But since then, it has not implemented any form of large-scale introduction to the general public.
Thailand
The Bank of Thailand (BOT) completed the second testing phase of its much-awaited CBDC known as Project Inthanon. This project was launched in August 2019. The first phase of this project focused on creating a proof-of-concept decentralized Real-Time Time Gross Settlement system (RTGS) that is well-designed to use a CBDC on a distributed ledger.
The second phase which is now complete began in February aiming to further explore how DLT can be used in the tokenization of BOT-issued debt instruments on distributed ledger technology. It incorporates regulatory compliance and efficient data reconciliation that functions into the payment process utilizing DLT.
This project's third phase is in progress and is scheduled for completion later this year.
France
This European country started the pilot project for the first digital euro currency early in 2021 and has recorded a lot of success in its first phase of testing.
Conclusion
In recent years, blockchain-based technology has strived relentlessly aiming to integrate with traditional finance systems. For the fact that modes of payment have drastically evolved in the last decade, Central banks are looking forward to integrating this new technology with traditional monetary systems to remain afloat and relevant with the finance technology's dynamism.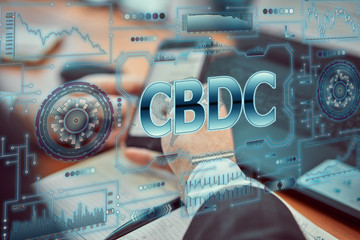 Since CBDC has become a reliable option in finance, it shows how much people and enterprises are ready to embrace this technology. Many countries are still exploring the CBDC concept which includes the United Kingdom and the United States.
In the last ten years, payment methods have drastically changed and they will continue to evolve as new technology breakthroughs are made around the world.