Just less than a decade since the Ethereum ecosystem inception, this industry has attracted many cryptocurrency establishments. Currently, the Ethereum network serves more than a thousand cryptocurrencies. One of such crypto projects is Uniswap (UNI).
Uniswap(UNI) protocol is the latest crypto contender that has lately joined the ring of decentralizing finance (DeFi) aiming to win over trade market share in the Ethereum ecosystem.
What is Uniswap?
Uniswap is a highly decentralized protocol for automated liquidity provision. UNI swaps ERC20 TOKEN operates on the Ethereum blockchain. It operates with the help of unicorns that enable traders to trustlessly swap without any need to trust an intermediary middleman.
Overview
Uniswap co-founder Hayden Adams started to create the Uniswap project back in 2018. Two years later, UNI has hit the headlines after the official launch on September 16, 2020, according to the launch post;
"UNI officially enshrines Uniswap as publicly-owned and self-sustainable infrastructure while its indestructible and autonomous qualities"
Since its inception, the Uniswap protocol has served as a trustless and highly decentralized financial infrastructure which has been all through inspired by Ethereum vision;
"We have long committed to ideals of permissionless access, security, and immutability, all indispensable components for future where anyone in the world can access financial services without fear of discrimination or counterparty risk"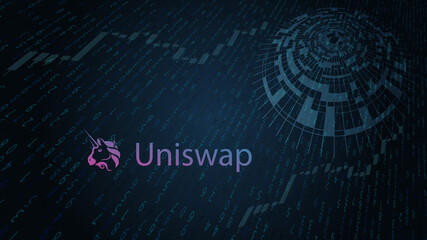 Uniswap has a holding cap of $618,010,639 sitting at position 34 in market cap. However, by the time of writing UNI is exchanging hands at $3.05 with a 24-hour trading volume of $254,658,784. However, Uniswap launched for $1.03 but has later skyrocketed to achieve an all-time high of $8.40 2 days after inception.
Today, Uniswap v2 is the most current active market. But, in the past 7 days, the token has lost over 8% of its value but analysts say that it is an expected correction before this market consolidates.
Unlike other cryptocurrencies, UNI is not a deflationary coin. According to the schedule, UNI is set to reach a maximum supply of 1 billion. For now, more than 186.9 million tokens have been generated and are already in supply.
How Does UNI Operate?
UNI copied Ethereum to some extent. It has proven to be a market-fit product for highly decentralized financial infrastructure with a platform that has thrived independently. UNI enables the sharing of community ownership and vibrantly diverse and dedicated governance which will eventually guide the protocol towards the future.
Token Launch
The Uniswap token took a breather on September 18, 2020, a few days later after the official launch through a community drop and liquidity mining. UNI has a genesis supply of 1 billion which will gradually enter into circulation.
Token Distribution
The Uniswap system has released 1 billion UNI token. This genesis token will become accessible throughout 4 years as per the set protocol below.
00% to Uniswap community members (600,000,000 UNI).
266% to team members and future employees with 4 years vesting (212,660,000 UNI).
044% to investors with 4yrs vesting (180,440,000 UNI).
69% to advisors with 4yrs vesting (6,900,000 UNI).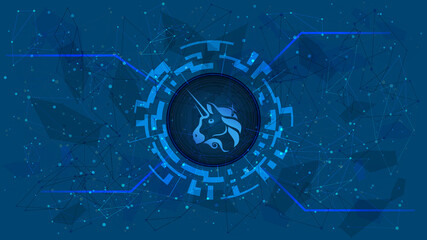 UNI Liquidity Mining
As per set protocols, UNI token will only be distributed among the top four Uniswap mining pools;
ETH/USDT
ETH/USDC
ETH/DAI
ETH/wBTC
Any willing participants will have to deposit a minimum requirement of $1000 to be eligible. Nevertheless, for those who participate in this process, the UNI system will rebalance their asset holdings into approximately; 50 ETH, 12.5% USDC, 12.5 %USDT, 12.5% DAI, 12.5% wBTC.
This UNI allocation will enable the liquid providers to put up a balanced amount of cryptocurrency to each Uniswap pool (50%ETH and 50% for the rest of the pools). Furthermore, the UNI system will incentivize an additional 2% of UNI back to the community. Participants can retrieve all funds from the protocol on November 17, 2020.
The Community and Governance
The Uniswap community will be solemnly responsible for entire governance. Notably, the UNI community is fully committed to maintaining the future of this project. That is a notable way that enables UNI to deliver the promise of fully devolved decentralized governance. UNI holders will feel a taste of governance since they have rights including:
Voting regarding the use of the UNI community treasury
Changes to the protocol fee
ETH ENS
Uniswap default list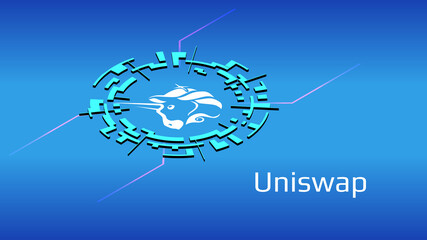 The Latest UNI Report
Uniswap (UNI) continues to dominate the world of decentralized finance both in terms of the total value locked and exchange volume. Currently, the UNI community is holding the first vote which is set to end on October 19, 2020.
The community is seeking to reduce the governance threshold based on a proposal brought forward by Dharma. It suggests that the proposed threshold should be reduced to 0.3% (or 3 million UNIs) and the quorum threshold of 3% (30 million UNI). The results of the vote will be announced in the coming week.