By description, yield farming is the practice of locking up or staking cryptos in return for rewards. While the aim of earning profits on investments is nothing new, the general concept of yield farming has come up from the decentralized finance (DeFi) industry.
The basic idea is that people can earn tokens in exchange for their participation in DeFi applications. Yield farming is also known as liquidity mining. The popularity of this type of investment has now become a self-fulfilling prophesy that is comparable to the initial coin offerings (ICOs) that boomed in 2017 as a result of laws of supply and demand.
With every new project that comes up offering new tokens or methods of earning rewards, users normally flock to it. All these users hope to get a cut of the yield available on offer. Through this huge demand, the invested value is pushed up and the prices of the projects and involved tokens surge.
How Yield Farming Operates
The exact mechanics of yield farming are subject to the terms and features of the individual DeFi application. That practice kicked off by giving users a small share of the transaction fees for contributing liquidity to a specific application including Balancer and Uniswap.
Nevertheless, the most common yield farming strategy is to use a decentralized finance application and earn the project token in return. That practice became quite popular early in the summer of 2021. At that time, Compound said that it would begin issuing its COMP governance token to borrowers and lenders who actively use the Compound application.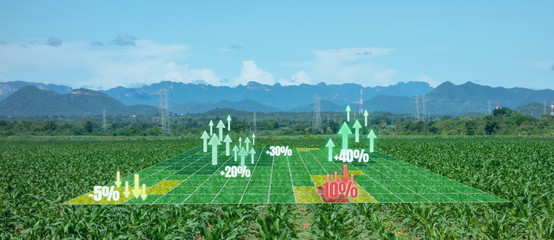 It became an instant hit which, in turn, pushed Compound to the top of the DeFi rankings. Since that time, many projects have now followed suit by creating various DeFi applications with native or associated governance tokens and then rewarding the users with their tokens.
The copycat tokens have now replicated COMP's successes like Balancer's BAL token, which gained up to 230% immediately after launching. This continued success of every new project fuels more innovation as such projects compete fiercely for the available users.
Reports show that the most successful yield farmers maximize their returns by deploying more complicated investment strategies. These strategies normally consist of staking tokens in a chain of protocols to generate maximum yield.
Yield farmers normally stake stablecoins like Tether (USDT), Dai, or USD Coin (USDC) since they offer an easy way of tracking profits and losses. But, it is also possible to farm yield using cryptos like Ether (ETH).
Benefits And Risks Of Yield Farming
The advantages associated with yield farming are instantly apparent; profits. Early adopters of any new project mostly benefit from token rewards that may instantly appreciate. If they manage to sell these tokens at the right time, considerable gains can be made. The gains can then be reinvested in other DeFi projects to farm more yields.
Yield farmers are normally required to put down the significant value of initial capital to ensure that they generate some considerable gains. Sometimes even hundreds of thousands of dollars can be at stake.
As a result of the highly volatile nature of cryptos and especially DeFi tokens, the yield farmers get exposed to lots of liquidation risk in the case that the market drops abruptly as it happened with HotdogSwap. Additionally, the most successful yield farming methods are a bit complex. Thus, the risk becomes higher for people who do not fully understand how all these underlying protocols work.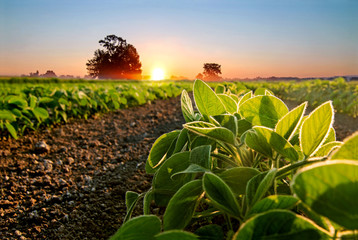 Yield farmers are also known to take risks on the project teams and underlying smart contract code. These possibilities for gains within the decentralized finance sector attracts many entrepreneurs and developers who bootstrap projects from scratch. Sometimes, they copy the codes of their predecessors.
Even when the project team is honest, its code is normally unaudited and may be affected by bugs that make it quite vulnerable to attackers. Several examples of this risk have played out in the past as yield farming keeps growing in popularity.
One of them is bZx. The project suffered a series of hacks early in 2021 and most recently it lost an additional $8 million that was later refunded as a result of a single misplaced line of code.
YAM Finance was another highly popular example. Its YAM token surged from zero to $57 million in value locked in just two days after it launched in August 2021. Later on, it crashed after the founder acknowledged that there is a major flaw in the underlying code. A subsequent audit showed more critical issues that are related to the security and performance of the platform.
Challenges And Opportunities For Yield Farming
A majority of the DeFi applications are today based on the Ethereum blockchain which creates some major challenges for the yield farmers. As the Ethereum 2.0 upgrade fast approaches, the network is currently struggling with some lack of scalability. More transactions clog up the Ethereum network as yield farming become more popular resulting in spiraling transaction fees and slow confirmation times.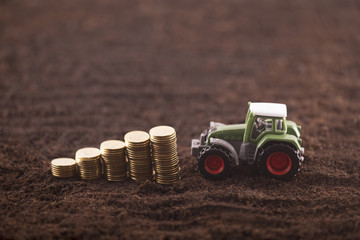 This scenario has resulted in some speculation that DeFi may end up self-cannibalizing. Nonetheless, it appears more likely that Ethereum's challenges might ultimately work to the benefit of other platforms. For instance, the Binance Smart Chain has become an alternative option for the yield farmers that flocked to this network to take advantage of brand new DeFi DApps like BurgerSwap.
Moreover, Ethereum's existing DeFi operators are also trying to alleviate the issue with their second-layer solutions for the current platform. Hence, assuming that the challenges with Ethereum are not fatal to DeFi, the practice of yield farming may end up existing for some time to come.