Global provider of software for the capital markets industry Devexperts recently integrated the DXtrade SaaS trading platform with the FXStreet Economic Calendar. This integration will allow users to stay updated on all economic data releases right within the platform.
Devexperts integrates two solutions
The SaaS trading platform DXtrade will now feature an economic calendar by FXStreet which will help traders stay updated on the latest economic data without leaving their trading platform. DXtrade provides an off-the-shelf trading platform designed for both experienced and amateur FX/CFD brokers around the world.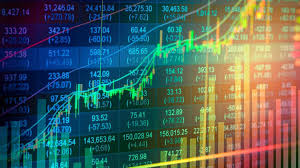 DXTrade's latest integration with FXStreet Economic Calendar will help the traders track the events of their choice. The Calendar comes with indicators that help the traders in anticipating which economic data release which has the biggest impact on market volatility. It also displays additional useful information for each release.
How is the Economic Calendar useful?
Economic Calendars gives traders a chance to combine their fundamental analysis with technical indicators. This helps them make more informed decisions when entering the market. As the DXtrade platform comes with several advanced functionalities that allow the traders to view the Calendar individually or add them to the same screen where they can see components like positions, watchlists and traders' charts.
FXStreet CEO Setxi Fernandez commented on the integration and said,
"The aim of FXStreet is to keep traders informed, so they can make the best decision when placing trades in the markets. We firmly believe that with this new partnership with DXtrade, we will be able to expand our reach and help even more traders with a trustworthy partner who shares our values about the FX market."
VP of OTC Platforms at Devexperts, Conor O'Driscoll said that they aim to deliver the best-in-class platform for brokerages and their clients. Adding the FXStreet Economic Calendar will help the firm fulfill this goal. He noted that FXStreet has been recognized as the standard for FX news providers and the firm is delighted to have their solutions integrated on the SaaS platform.