The US Commodity Futures Trading Commission (CFTC) has started cracking down on firms that are falsely claiming to be regulated in the country. It also released a warning today against false claims about registration of agencies providing trading services in forex, derivatives, and digital currencies.
Companies working on false companies
Agencies need to be registered, monitored, and regulated by the CFTC for providing trading services in forex, cryptocurrencies, and certain derivatives. The warning list of companies falsely claiming affiliation includes Bitfx24option.com, Zenithoptionstrade.net, iMarketsserviceFX.com, Granttradefx.com, Fidelityfxtrade.com, Toptradecapitalfx.com, Zenithtradermarkets.com, Yobcryptotrade24.com, Westtechtrade.com, and Westintrade.com.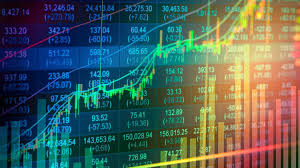 These brands suggested investors that they are registered FCMs and RFEDs with the CFTC and published identical bogus statements about their regulatory status.
Other fraudulent statements
Some of these firms also falsely claimed to be regulated by the National Futures Association (NFA) in the US. However, they didn't provide any registration number to confirm their status. The NFA website does not list any of these brands, revealing that the independent watchdog is not connected with them.
The NFS self-regulated futures trading and is supervised by the US CFTC. Both the NFA and NFS have been given were given new responsibilities under the Dodd-Frank law which included the set up of new requirements for the amount of borrowed money and margins that a firm's clients could use for currency trading.
Sumtrades.com is one such company that is making false claims. It suggests that it is based in Georgia and provided a false NFA ID of an individual who was once registered with the authority but died in 2009. The regulator also went on to blacklist Merryl Morgan, Goldman Global Investment Funds Ltd., Ultracapital, and Swiss FX Trade. These companies were never registered with the CFTC in any capacity.
As the activities of these firms are illegal, CFTC has asked them to cease and desist from providing services to US investors. Doing so will violate US laws.