Since the start of the year, Bitcoin has been quite volatile presenting traders with many trading opportunities. The bitcoin bulls are following the lead of Ethereum which had a massive breakout that pushed it to reach $470. Nonetheless, the flagship cryptocurrency was rejected again from $12,000 and needs to recover quickly.
But for now, the rejection has not got any type of continuation from the bears since BTC price is currently hovering around $11,900 after a significant breakout towards $12,000. In the short term, the $12K level is still the most important resistance point.
In the past 24 hours, Bitcoin first reached an intraday high of about $11,800. At that zone, it was rejected and dumped to its daily low of almost $11,550 shortly after. Nonetheless, the BTC bulls rapidly took over again and pushed BTC further upwards to its current levels around $11,900.
If the flagship cryptocurrency drops in value, it can rely on $11,600, $11,400, and $11,100 as the supports before the psychological line of $11,000 is reached. These gains marked by the cryptocurrency are not adequate for Bitcoin to protect its market dominance.
Stock-to-Flow (S2F) Model Is Extremely Bullish On Bitcoin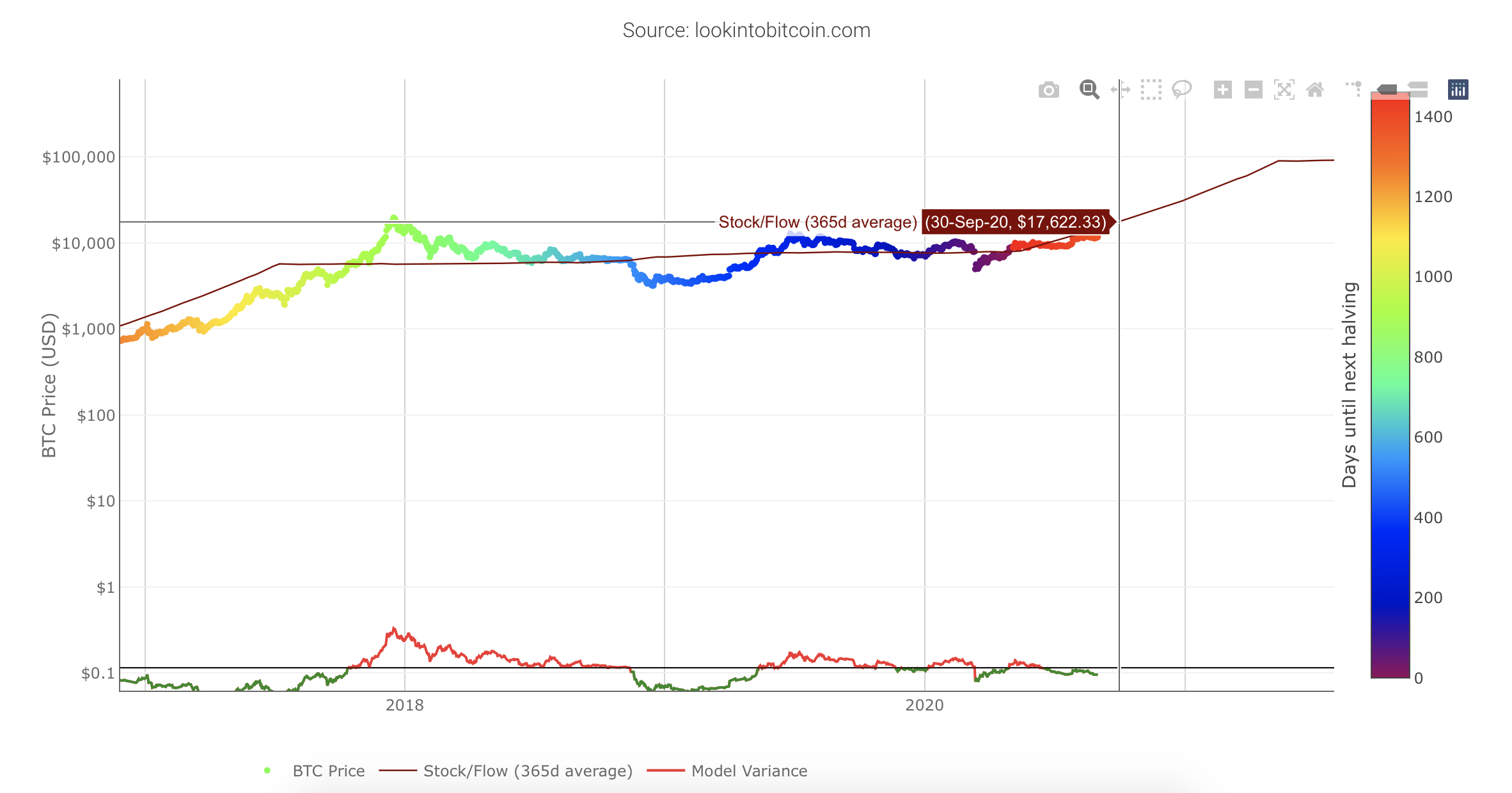 The popular but heavily criticized Stock-to-Flow model is now indicating that Bitcoin may reach a price of $17,622 on September 30. The projection may not be as challenging to achieve as it appears at first glance.
When the weekly charts are reviewed, there are only two resistance levels in the Bitcoin space. One at $12,325 ($12,000 as well) while the next at $13,862, the two-year high. There are no other considerable resistance points above $14,000. Thus, any move towards $18,000 is highly likely if bitcoin clears the $14,000 zone.