Dogecoin is expected to stick around for many years. The fact that it was launched in 2013 and it is still thriving is proof of that. Additionally, since it is used as a 'tipping' coin to reward users on the internet it will most likely stand the test of time. It is used in this manner because it has a low value that makes it possible to stick out for a longer period.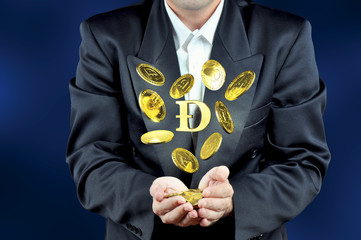 In daily life, you find that jokes and other forms of fun offer a thrilling sensation. But, as jokes and memes continue to dominate the world of entertainment, the volatile and unpredictable crypto world has a history to recite. This came after a joke currency hit the headlines in the form of a trending dog theme meme on social media on December 06, 2013. The crypto was known as Dogecoin (DOGE).
Dogecoin operates as an open-source digital cryptocurrency.
Dogecoin hard cap stands at $411 million to date
More than 125 billion Doge is in circulation now.
Dogecoin is a great example of what is achievable if a cryptocurrency has strong community support. Analysts believe that this crypto will increase in value provided the crypto market movement continues heading upwards. Generally, many sources predict that Dogecoin will go up significantly in 5 years reaching around $0.0126 translating to 400% uptrend. These predictions make Dogecoin a great long-term investment in 2020.
Overview
Cryptocurrency assets offer many investment opportunities that also attract a lot of risks. The crypto sector is crowding quickly. Ten years back very few individuals knew what blockchain was. Today, it is known that more than 5000 altcoins are in existence.
Many people have replaced their value holding with fiat currency and also changed the way they live. Since 2008 when Bitcoin brought digital currency transformation and freedom, more people have adopted crypto investments.
Dogecoin managed to turn a fun joke into a real investment opportunity. This cryptocurrency is worth buying as a personal collection cryptocurrency for long-term portfolios.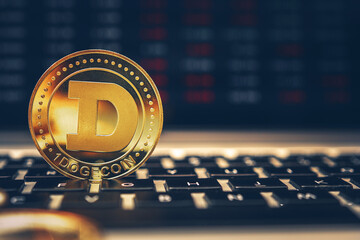 Dogecoin formally established as a "joke coin" stands for an open-source digital cryptocurrency. The attention and popularity hiked after a trending dog theme of a Japanese breed namely Shiba Inu on social media. The coin got more attention after Billy Mucus from Portland, Jackson Palmer from Sydney Australia, and Oregon envisaged it for fun and lightheartedly said that it would have great appeal beyond Bitcoin.
They were convinced that it would attract more people since it featured a dog theme as its logo. DOGE was entirely designed using the codebase of Litecoin (LTC). Notably, its development was meant to offer an alternative to bitcoin. It was designed to be approachable and friendly crypto.
The Community
Data shows that Dogecoin investment is community-based and it is the place where its potential lies. For example, a disaster happened a few weeks after its original release in 2013. A hacker attacked the system and stole 21 million DOGE on December 25 which was worth around $12,000 at the time.
The community came in almost instantly and launched a fundraiser to replace all the stolen coins. The community strived relentlessly and managed to replace the stolen funds by February 2014. This same generosity has remained on display constantly. That is the primary reason why so many people want to learn something about how to invest in Dogecoin.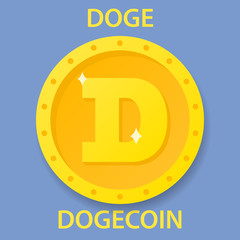 It is considerably friendlier compared to a majority of the other crypto communities. Yet, DOGE started as a mere joke. Jackson Palmer utilized the likeness of an internet meme to make a cryptocurrency. Most people remember the Shiba Inu dog meme.
That dog became an overnight sensation at the same time that BTC was taking off. Palmer and programmer Billy Marcus released the "joke currency" on December 6, 2013. More than 100 billion DOGE coins were in circulation by 2015.
The digital coin's value had spiked on many occasions since and it currently has a market cap of more than $430 million. Therefore, it is one of the most integral cryptos available taking position 31 in the market cap list.
Dogecoin Price Analysis
The crypto financial market has astoundingly crowded up quickly in just a decade now. Notably, Dogecoin [DOGE] has turned fun jokes to real-time serious investment. Today, Doge stands as one of the best trending digital asset anybody would think of, which has grabbed a critical spot in crypto space.
Just like other cryptos, the top coin has not been left behind on a somewhat bearish trend that started in the last 24 hrs. By the time of writing Doge exchanged hands for $0.003270 with a total supply volume of $68.54M in the last 24 Hrs. The total market cap supply stands at $411.98M with more than 125.979 Billion DOGE in circulation.
Despite volatility in the crypto market, DOGE still takes position 40 in the market capitalization list. Since DOGE got its roots through an online platform, in 2018 DOGE experienced both tough and bearish moments. Although even other cryptocurrencies experienced the same 'winter', DOGE price drastically dropped due to the loss of public attention.
Nevertheless, the downtrend did not hinder DOGE price from rising again since it recorded a steady recovery compared to BTC in the same year. Earlier this year, the DOGE price regained its strength and popularity after video about it went viral on TikTok where a top user in the name of "The Wolf of Bitcoins" showed his mining farm.
Since Dogecoin can be cheaply acquired, many online fans adopt the online investment which triggered the price of DOGE to surge by over 100%. Moreover, the Dogecoin price exponentially surged after Tesla and Aerospace manufacturer chief executive  Elon Musk endorsed the token as his favorite digital asset.
The Future of Dogecoin
Dogecoin has become very popular beyond general expectations. It started as a mockery meme in the digital assets world but it has grown to become a contender of a great investment opportunity. DOGE can now trade normally without social media support from where it got its way into the investment world.
But, Dogecoin might suit your best investment portfolio. While other cryptos continue to embattle volatility in the cryptocurrency world, DOGE has kicked off its stabilization journey. It may follow the prevailing trend in the general crypto market at any given time but it is not highly volatile which makes it quite attractive to investors.
Many experts have opined that its price will not decrease or somewhat fall in the long term. But, the coin may face some turbulence in the long term. According to an investment platform "walletinvestor.com," they strongly believe that DOGE will cost $0.00552 by the end of 2020.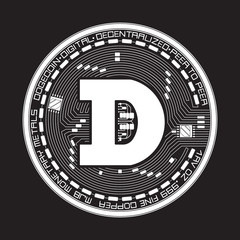 Although DOGE is a deflationary digital asset, the Dogecoin community has contributed a lot to the growth and strength of this coin. The community has contributed on numerous occasions to charity to control inflation. That support has largely led to a rise in its popularity among many investors.
Furthermore, the biggest and the leading Bitcoin and crypto exchange, Binance, has added Dogecoin to its list of supported digital tokens. That addition further led to a surge of the DOGE price by 30%.  Hopefully, such upward trends will continue in the long term pushing DOGE to rank among the top coins in the crypto space.
Is Dogecoin A Worthy Investment?
From an optimistic point of view, DOGE price will reach $0.0121 in nearly 5 years from now. That sounds great for any individual who has plans to invest in digital currency. Whether you think of mining or asset HODLing, DOGE makes the best investment for your portfolio in 2020.
Based on an extensive analysis done by a team of trade technocrats, the DOGE token may face price fluctuations. Its all-time high price would be expected to reach $0.0294 and trade to the lowest at $0.00224. But, volatility will not affect this coin to a major extent.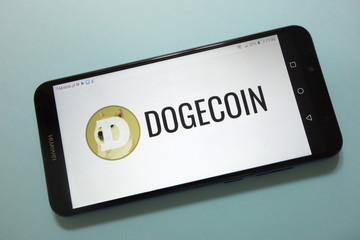 DOGE has been swinging up and down since 2014. It broke through 3.5 years of volatility battle and still, its trend has been maintained. Other technical analyses indicate that DOGE might reach $0.2 by 2030. Nevertheless, these predictions majorly depend on the general market situation and mainly on the Bitcoin price.
Generally, many sources predict that Dogecoin will go up considerably in five years reaching about $0.0126 which is almost 400% uptrend.