The EUR/USD pair trades under pressure on August 20 just below 1.1850. All this happens as the dollar strength remains in vogue although reports of negative US Treasury yields emerged. The USD staged a major comeback amid strong bond auction that followed the FOMC July meeting's minutes.
After this pair recorded fresh tops around 1.1970 on August 18, EUR/USD has dropped and in the process threatens to challenge the 1.1800 area at first. Considering the technical view of the continuing correction, there is a possibility that the currency pair will follow the recent overbought levels and will gain reinforcement from the bearish divergence in the daily RSI.
The RSI never confirmed the yearly high. That aside, the 1.1700/1.1690 band is expected to provide strong support in the scenario that sellers regain some control of this market. On the other direction, the continuation of the current bull run might see the psychological 1.20 neighborhood re-tested. The upper resistance might be re-tested in the short-term.
EUR/USD fell for the second session in a row at the start of the second half of the week. It has experienced further downside pressure after its recent peaks took it well above the 1.19 level.
EUR/USD Recovery
For now, the USD seems to be recovering some value lost due to the US-China tensions. But, the recent negative assessment on the current economic conditions by the Federal Reserve in its minutes might have compounded the risk aversion mood. Later in the day, investors might remain vigilant on the weekly report on the labor market; together with the Philly Fed index.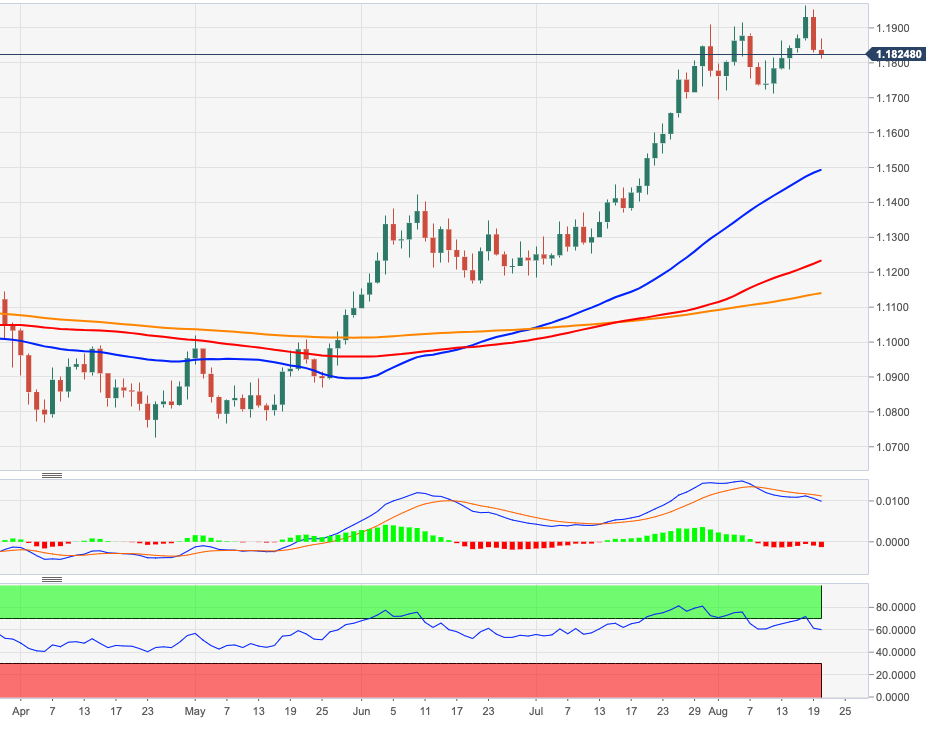 If the USD continues to regain its strength, the 1.17 EUR/USD cannot be ruled out. However, with the second wave of COVID-19 seemingly hitting parts of the US more than it is hitting Europe; the bull run will continue in the foreseeable future.