The altcoin season seems to be kicking in with bitcoin's dominance falling below 60%. Many investors are choosing to diversify their crypto portfolios. Apart from Ethereum and Chainlink that have so far performed exceptionally well, traders are turning to Litecoin (LTC) and Cardano (ADA) aiming to make some profits. Which is better in 2020: Litecoin or Cardano?
Litecoin (LTC) and Cardano (ADA) are projects that are still developing and analysts believe that they have the potential to perform greatly in the long term.
The Team Up
Reports indicate that Cardano's founder wants to posse up with Litecoin's founder. Charles Hoskinson recently said that he would be ready to work with Litecoin founder, Charlie Lee to test cross-chain communication. Hoskinson said in a July 7 tweet to Lee:
"It would be great to do something together."
Both of these men founded industry giants. Hoskinson founded Cardano (ADA) which is currently ninth on the list of crypto assets in market capitalization size. Litecoin (LTC) maintains the eighth spot which makes Lee and Hoskinson hold notable status in the blockchain and crypto sectors.
Hoskinson also said in the tweet:
"I love the idea of testing cross-chain communication between Litecoin and Cardano. We got a lot of ideas and I'm sure you guys do too."
Overview
Litecoin (LTC) gained attention from most investors after hitting the headlines in December 2017. The crypto registered a record high of $375, an 8,200% year-on-year hitting a market cap of $19.5 billion.
But, since then the general crypto market has dropped in market cap and many wonder whether LTC will go up again. Can the crypto recover and set some new records in the years to come? Some experts believe that its current all-time high might be surpassed as they predict an LTC price that will hit a staggering $595 by 2030.
The market seems quite bullish for the future of cryptocurrencies and several of these projects are doing exceptionally well. One of these projects is Cardano (ADA). It is evolving its technology, in turn, attracting the attention of savvy traders and investors.
Unveiled in September 2017, Cardano has rapidly established itself in the top cryptos category. The project made headlines in January 2018 after exploding to a staggering $33 billion in market cap.
Differences
Litecoin was designed as a peer-to-peer network. it comes with the same name native crypto. The founder, Charlie Lee, launched it to complement Bitcoin by solving challenges like concentrated mining pools and transaction timings. It also makes the cryptocurrency world more accessible.
The coin has enhanced capacity, higher supply limits, and faster block generation than Bitcoin. Litecoin was meant to become the crypto 'silver' since Bitcoin is the 'gold'. But, the next-gen altcoins are emerging almost daily which has taken the sector's competition to higher levels.
On the other hand, Cardano is  an ambitious blockchain project that was introduced on September 29, 2017. Charles Hoskinson is the brain behind the creation of Cardano. It was primarily designed to "provide a more balanced and sustainable ecosystem" for cryptos.
Interestingly, Cardano strives to incorporate breakthroughs and innovations of the blockchain network to "build accessible financial services for all." The developers said that their project was designed to integrate the transactional ease of Bitcoin with Ethereum's smart contract infrastructure. It was meant also to offer support for decentralized applications, dApps.
Which Is Better?
We now know what both projects are all about concerning their differences. Now the question arises: which between them better is a better investment? The answer is not clear since both of these projects are still budding and gaining more adoption. It all boils down to the individual investor and their investment preferences for the short and long-term.
Litecoin's Developer Gives Updates On MimbleWimble
David Burkett, Litecoin's core developer, gave an extensive update on the progress of MimbleWimble.he confirmed that the deployment of the first MimbleWimble test network will still happen in September. The developer detailed the progress and priorities of the project as it happened in July.
MimbleWimble is a Litecoin protocol that is in development. It is designed to provide enhanced privacy and fungibility to the network. The project's development started in the second half of 2019 when Charlie Lee proposed a MimbleWimble funding initiative that consisted of crowdfunding.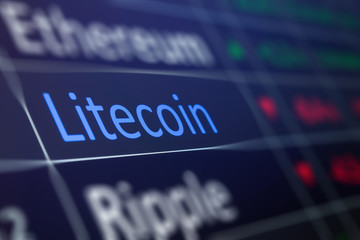 The primary focus of the project was the initial block download. It started as a feature that will enhance the scalability of Litecoin's network. The first block download will enable transactions to be validated only by checking the "state of the chain".
Thus, MimbleWimble will incorporate a unique verification mechanism away from Bitcoin. A miner must download all blocks on Litecoin to authenticate transactions. Burkett made an extensive explanation about the new verification mechanism that will get implemented seamlessly with MimbleWimble:
"(…) we use a different structure to commit to the transactions. Each MimbleWimble header commits to the root of 2 different Merkle Mountain Ranges(MMRs). One represents all historical kernels up to that block, and the other represents all historical outputs/coins. Merkle Mountain Ranges are a different sort of tree that supports "pruning", which means we can verify the root of the structure without knowing all of its members (called leaves)."
Litecoin Operation
Litecoin's developer confirmed that the initial state download is an accurate verification mechanism with regards to the sync process. It can compare to Bitcoin's verification mechanism that needs all old blocks to be downloaded from the blockchain.
In July, Burkett concentrated on defining the GETMWSTATE, MWSTATE, kernels, utxos, unspent_bitmap, and parent_hashes Initial State Download P2P messages. But, July's developments and progress were delayed due to other needs that needed the developers' attention.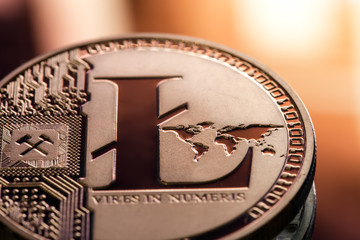 A hard fork of the cryptocurrency Grin was one of the reasons for the delays. Grin will also implement MimbleWimble and by the end of August, the project will aim at completing the MWSTATE message processor and ensure that the code is clean. Burkett said:
"The plan was to spend August focusing on reorg logic, but I'm going to delay that until September. Instead, I'm just going to focus on wrapping up the MWSTATE message processing, and focus on cleaning up the code, adding more tests, and maybe even some documentation if I'm feeling really wild (…) hopefully allowing for a smooth first testnet launch at the end of September."
Cardano
Cardano's protocol consists of a layered blockchain software stack that is highly scalable, flexible, and it is being developed using the most extensive and thorough commercial and academic software standards in the sector. It uses a meticulous peer-review system that reaches out to programmers and scientists who help enhance its open-source blockchain network.
Cardano says that its native token ADA is the only coin that makes use of a "scientific philosophy and research-driven approach." Interestingly, ADA is the first third-generation crypto that was designed to solve issues related to scalability, sustainability, and interoperability in the cryptocurrency ecosystem.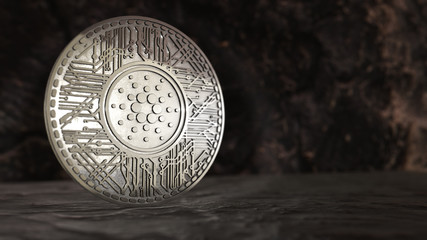 Just like the users anticipated for Cardano to introduce the Shelley mainnet, ADA's price has benefited majorly from the announcement and successful testnet even before its launch.
Recently, IOHK said that it is launching a new technology ecosystem fund dubbed cFund. The new initiative will be made possible with the partnership with Wave Financial Group and the investments will be made worldwide with a normal size of $250,000-$500,000.
Possible Inter Chain Communication
Charles Hoskinson, IOHK CEO and creator of Cardano revealed possible collaboration to develop Cardano-Litecoin inter-chain communication. Through a Twitter publication, Hoskinson said that he "loves" the idea of a cross-chain communication between the two networks.
The CEO said that there are many possible ideas to be discussed to which Charles Lee agreed. It remains to be seen if there will be an agreement and the development of a cross-chain communication between the two cryptos. If this communication happens, analysts expect it to impact the prices of both coins pushing them higher.
Looking at the use cases associated with both cryptos, experts and analysts tell investors to spread their funds in both markets. Diversifying guarantees an increase in the probability of making profits when one or both of these projects gain in price. Nonetheless, both of them have the potential for significant upside movements over time.