Just a decade ago, not many people knew what a blockchain was. Currently, hundreds of well-established and budding cryptos exist using blockchain to supplant fiat money and change the way people live. Litecoin (LTC) gained attention from most investors after hitting the headlines in December 2017.
The crypto registered a record high of $375, an 8,200% year-on-year hitting a market cap of $19.5 billion. But, since then the general crypto market has dropped in market cap and many wonder whether LTC will go up again. Can the crypto recover and set some new records in the years to come?
Some experts believe that Litecoin's current all-time high might be surpassed as they predict a LTC price that will hit a staggering $595 by 2030 making it a good long term investment. But, others take a bearish stance saying that another crypto winter will drop the Litecoin price to as low as $1.5 by the end of 2024.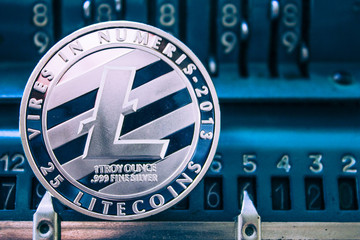 An ex-Google employee and ex-Engineering Director at Coinbase, Charlie Lee, launched Litecoin on October 7, 2011. It was designed as a peer-to-peer network. Litecoin comes with the same name native crypto. Lee launched it to complement Bitcoin by solving challenges like concentrated mining pools and transaction timings. It also makes the crypto world more accessible.
Litecoin has enhanced capacity, higher supply limits, and faster block generation than Bitcoin. Litecoin was meant to become the crypto 'silver' since Bitcoin is the 'gold'. Nevertheless, the next-gen altcoins are emerging almost daily which has taken the sector's competition to higher levels.
Litecoin Price Analysis
After its launch, LTC became popular among investors but its price remained around $3 for a long time. But, by November 28, 2013 Litecoin almost doubled in value to reach a price of $50. The volatility kicked in and in April 2014, its value dropped back to $10 and then $1 in February 2015. For the next two years, the crypto traded in the range of $1 to $4.
LTC then announced the launch date of its Segregated Witness (SegWit) protocol upgrade in March 2017. The news pushed its price to $16 and when the protocol changes were implemented LTC price surged to $30. The developers implemented the Lightning Network which resulted in a price surge to $70.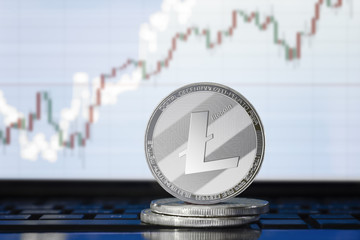 As the general crypto market turned bullish, LTC followed Bitcoin's lead to hit its all-time high of $375 in mid-December 2017. The whole of 2018 was bearish and the crypto dropped to $30 but started stabilizing at the start of 2019. In the first half of the year, the coin increased four times from $31.02 to $138.4 anticipating the halving event that happened on August 5, 2019.
But, the event was followed by a major correction that subdued the LTC price below $68 reaching $40 by December 20, 2019.
The Future Of Litecoin
Litecoin's early implementation of SegWit protocol and Atomic swaps has significantly revolutionized the sector of the crypto payments. But since bitcoin introduced SegWit, the altcoin lacked its critical competitive edge. The CEO of BitBull Capital, Joe DiPasquale, said:
"Litecoin's price action has historically followed Bitcoin's, but currently it is facing negativity on multiple fronts. In the absence of new capital flow, transaction volumes have remained tame and the August halving has failed to push the price higher. Miners have begun to abandon the network after the reward-reduction, which is why the hash rate is falling and concerns are being raised about the network's security."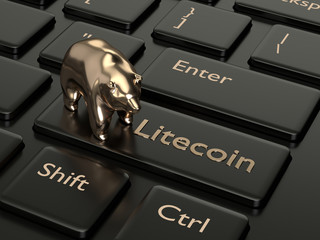 The token's recent price decline has a lot to do with the issues surrounding development and how they will get funding in the future. Charlie Lee reportedly said in 2019 that nobody is interested in working on LTC protocol development work. That statement threw everyone in panic and investors wonder whether they should invest in it.
In that context, a Sylvain Saurel study discovered that the potential of Litecoin is quite limited. Saurel added:
"Litecoin will certainly remain in the top 10 of cryptocurrencies for some time to come, but its future is not alongside Bitcoin that could revolutionize the monetary and financial system in the future."
Litecoin's hash rate has decreased significantly since mid-2019 which could negatively affect Litecoin's future performance. But, the network is working on major changes. The Litecoin Foundation partnered with Steve Burkett, a developer of the Grin project, working to introduce MimbleWible in the Litecoin protocol.
Once implemented successfully, MimbleWimble will enable Litecoin to move away from Bitcoin creating its distinct selling point. But, innovation might reduce fungibility which would make Litecoin susceptible to being blocked from important exchanges. Generally, Litecoin can make major improvements to itself faster than Bitcoin.
Nevertheless, new crypto projects are coming up with base codes that are already designed for micro-transactions and scaling. That scenario has made many experts think that if Litecoin does not move fast, it might miss a chance to stay on top.
LTC Price Prediction
The crypto market is still quite volatile which makes it challenging to predict what the future holds. But based on technical analysis by TradingBeasts.com, LTC price will be hovering around $46 by the end of 2020 and rise to $67.23 in 2021. The crypto forecast website states that the coin will grow to an average of $82.68 in 2022.
On the other hand, Cryptoground.com gave a more optimistic prediction based on an internal deep learning algorithm. It said that LTC will reach $88.30 by the end of 2020. The site expects that growth to continue in the coming years to reach $347.8 by the end of 2024.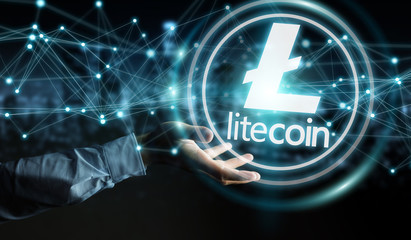 CoinFan.com online forecasting service said that Litecoin's future predictions appear promising. The service said that LTC might surge to $276.4 by the end of 2020 and continue with its uptrend to hit $506.8 by May 2025. George Tung made a wild prediction in 2019 saying that LTC might surge to $1,500 by the end of 2020.
DigitalCoinPrice.com states that Litecoin will remain stable in the coming years to trade at $72 in 2026. For the long-term, CoinPriceForecast.com says that the coin will reach $251.44 by 2030.
On the flipside, Walletinvestor.com termed Litecoin as a "bad, high-risk one-year investment option." They expect LTC to fall to $4.5 by the end of 2020 but recover to finish 2021 at $36.8. Walletinvestor.com is extremely bearish on LTC saying that it will fall to $0.77 by the end of 2024.
Is Litecoin A Worthy Investment?
In the last two years, the crypto market has experienced many ups and downs with the latest massive drop happening in March 2020. Many talks revolve around digital money but there are still questions to answer.
Will Litecoin rise again to reach its all-time high levels? No definite answer exists for that question. It is always challenging to predict the price of any crypto in the long-term since a lot can happen even in a few hours. But, most of the analysts who took their time to talk about LTC are; meaning that the general market sentiment for the coin in the middle- and long-term is bullish.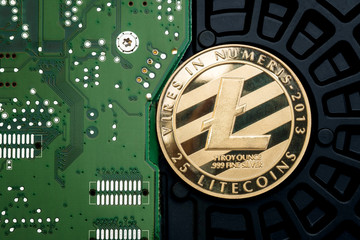 Many crypto enthusiasts believe that the project has the technological ability that may enable it to become quite popular in the cryptocurrency world. Thus, they believe it is a good investment for the long term.
Whenever you want to choose crypto to invest your money in, it is advisable to check its latest technical analysis, market trends, and expert opinion. Thus, always do extensive research and background checks. Also, the community and use cases associated with the cryptocurrency may support a growth outlook in the long term.
Nonetheless, anyone who is not ready to make long-term investments can use contracts for difference (CFD) to make some profits from market volatility. Will Litecoin surge to new all-time highs or will it drop towards zero? Time will tell.