The Liechtenstein Financial Supervisory Authority recently rejected Binance's attempts to pick a stake in Union Bank AG (UBAG). The bank has been on the brink of liquidation since last year.
Binance bid for stake denied
According to a recent report from Inside Paradeplatz, the regulator has rejected Binance's bid to acquire a stake in UBAG. Rumors about the stake acquisition denied started doing rounds in crypto circles on Tuesday but Binance denied all such media reports. Reports suggest that the banking regulator had also denied the request to make Binance CEO Changpeng Zhao as the bank's major shareholder.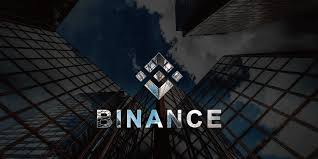 The Swiss media outlet also said that Zhao wanted to own a significant stake in the bankrupt entity. He also planned to convert his digital currency holdings into Swiss francs using another entity, named CL1 Foundation. The bailout deal for the bank was as high as 15 million CHF.
FMA initially liked the offer
When the offer initially surfaced in December last year, the Swiss financial regulator was positive towards the deal. Binance was supposed to get approval from the regulator and also make a deposit in an escrow account. The regulator has now changed its stance and has blocked the bid. It doesn't plan to extend the deadline for receiving a further expert opinion that could save the offer.
Binance's offer for UBAG could have saved the bankrupt entity from closure. It has been facing several legal and financial issues and has a major corruption case involving two of its majority backers. Ukrainian investor Konstantin Shevago and another unnamed Iranian investor in the company were linked to international lawsuits that involved money laundering allegations. UBAG had to look for new investors to keep running.
Union Bank AG is based in Vanduz. It was planning to launch a crypto banking platform and was on the verge of becoming the first fully regulated banking entity to offer security tokens. Now that the FMA has rejected the Binance offer, it has lost its banking license and will be going for liquidation.