While contention and volatility engulfed the financial market amid the covid-19 pandemic that continues to ravage the global economy, most countries are struggling to revive their fallen economies. Nonetheless, the crypto world continues to progress normally with Ethereum (ETH) and Ripple's XRP recording considerable gains due to increased adoption. Interestingly, most crypto projects currently keep registering significant gains.
While new unique projects continue to come up within the cryptocurrency industry, Ethereum(ETH), Ripple(XRP), and Bitcoin(BTC) maintain top positions subject to total market capitalization respectively.
Ripple stands an open-source protocol that offers real-time cross border transactions.
Ethereum features fractional smart contracts in an open decentralized blockchain.
Investors go for the small cryptos and tokens since they believe that they have significant room for growth. Recently, the Chainlink (LINK) investors are reaping big with the token forming an upside trajectory into a price discovery phase. It keeps registering new all-time highs and experts believe that it will surge further.
Although Bitcoin is flirting with $12,000 recording massive gains since the March crash, other smaller altcoins have recorded mouth-watering gains that have attracted more investors out of FOMO. But, before investing in any crypto including XRP and ETH, it is important to research its background thoroughly to determine what direction it might take in the short-term and long-term.
Here, we look further to establish which digital asset suits your investment portfolio better; is it Ethereum or Ripple.
Overview
Ripple operates as an open-source protocol that provides real-time cross border transactions. Ripple labs launched XRP in 2012 aiming to digitize the international trade payment system and replace the SWIFT network. XRP functions well as a medium mode of exchange to boost the transfer of value.
On the other hand, Ethereum operates differently from other cryptos like Bitcoin, Ripple, and Litecoins. ETH uses smart contracts protocol in its blockchain. Hence, Ethereum allows developers to create applications that function on the Ethereum blockchain. Ether (ETH) is used as a native token for payments under smart contracts protocol.
Main Differences
When we take an in-depth look on Ethereum and ripple, it is evident that they are two different projects. They are designed to solve different challenges that exist in the different financial markets. The same case applies for ETH and XRP tokens.
Ripple has become popular for its extensive partnership with myriad financial institutions. The results have made it to lead as the only blockchain that gives real-time payments to customers. Many companies, Banks, and Money transfer agents have adapted Ripple blockchain.
Interestingly, Ripple is 1000 times faster and quite cheap compared to Bitcoin transactions. It takes only 4 seconds to complete a ripple transaction. Ripple works under Federated Byzantine Agreement (FBA) which uses transaction validators. The consensus stipulates that just the banks which use Ripple technology can become validators. The ripple algorithm performs efficiently to achieve 1500 transactions per second.
Ethereum tops as the leading global open-source platform that works differently from other cryptos. ETH uses a mechanism called proof-of-work. Although the consensus is limited to a large number of transactions, the blockchain is made public to enhance security and transparency at all times.
Which Is Better?
Since we now know what both projects entail with regards to their differences and how they operate, the question arises; which between them better is a better investment?
The answer to the question is not straightforward since both projects are still developing and gaining increased adoption. It all depends on the individual investor and what their investment preferences are for the near term and long term.
Ethereum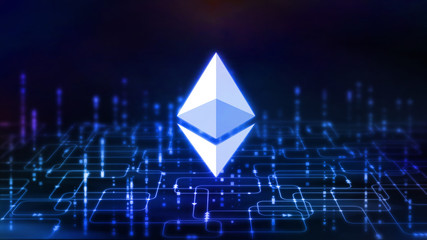 In that connection, Ethereum seems to have a decent future. Recently, many investment developers continue to create new applications powered by the Ethereum blockchain. DeFi projects are a major example of Ethereum's utility. Currently, the DeFi market has surpassed $11 billion with LINK leading in this surge. Experts say that the surge in the DeFi space might not stop any time soon.
In the long term, there are many broad industries like the energy sector where smart contracts could make a huge impact in the future. Moreover, Ethereum must work on its PoS roadmap as well as scaling solutions. The shift to ETH 2.0 is anticipated to solve some of the existing issues plaguing the operation of the Ethereum blockchain.
Ripple
Ripple's demand for tokens still remain unclear, many small scale Investors abandoned XRP in 2017 after light gains. The Grayscale XRP Trust stood as an easy example. In June 2018 Grayscale had a total of $6.6m in AUM. Compared to what it holds at the end of June 2021, only $2.7m, it shows that the institutions is continuously dumping the XRP tokens suggesting that it might not have confidence in their long term future.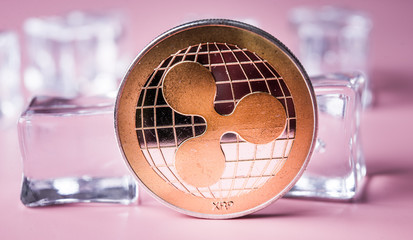 XRP has a total supply of 100 billion pre-mined tokens. Currently, only about 45 billion are in circulation. The remainder is held at escrow and released to Ripple labs gradually in chunks of 1 billion coins each month. Nonetheless, the company has jurisdiction on whether to trade it in the market directly or sell them to financial institutions that use Ripple technology.
The SEC might designate XRP as a security. In doing that, XRP's utility as a medium of exchange will disappear while its price will surge.
Looking at the real-life use cases associated with both cryptocurrencies, experts advice investors to spread their funds in both markets. Diversifying will ensure that you do not miss out if the markets take on an upward trend. Both of them have potential to accumulate significant gains over time.