Many consider TechFin to be the upcoming FinTech disruptor. By description, TechFin is a service that deals in automation and consultation of all businesses related to the financial sector. It implies the use of technological devices to shun the old methods of financial services provision. These applications serve to lessen cost while in turn boost output and guarantee a smooth flow of all operations.
Main Characteristics of TechFin
It is a major misconception that FinTech and TechFin are the same. Although they have some quite similar characteristics, they mean two different things.
FinTech is used in the definition of financial institutions that incorporate the use of technological methods in bettering their consumer relationship and delivery services. TechFin, on the flip side, refers to the tech-based firms that intend to spread their operations into the financial industry.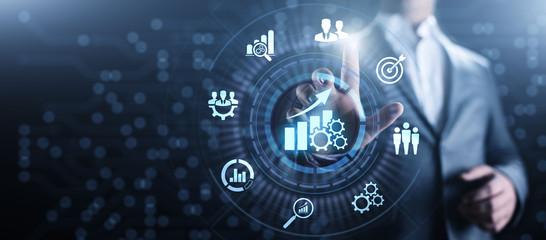 Banking mobile apps like PayPal, Plaid, Circle Invest, and Monzo are some of the main examples of FinTech companies. Their parent companies are financial institutions that adopt modern technology. Nonetheless, WeChat Pay, Alipay, Google Pay, Apple Pay, and the developing WhatsApp Pay are ideal examples of TechFin business establishments.
With the many strict and rigorous policies and processes entailed in the finance and banking processes, TechFin businesses seem to serve as the middleman and save users from the delay and stress involved. That ensures that people can manage their money and invest valuable time into other pursuits.
Major Operators In The TechFin Sector
Ant Financial Services Group
This online payment platform was established in 2004 in China by Alibaba Group and Jack Ma. In the first ten years of the startup's operation, the business went by the name Alipay. However, it is currently known as Ant Financial. Today, the firm is the largest pure TechFin establishment in the world with a market valuation of almost $150 billion.
The firm was announced to edge out PayPal in 2013 as the biggest online payment service worldwide. By 2016, the company had more than 400 million active users globally. However, the number has since neared almost one billion subscribers by 2020.
Ant Financial proposed to buy MoneyGram in 2017 as a subsidiary for a fee in the value of almost $900 million. However, that deal was not finalized due to several American security issues. In that same year, the company released the facial recognition feature for payment options.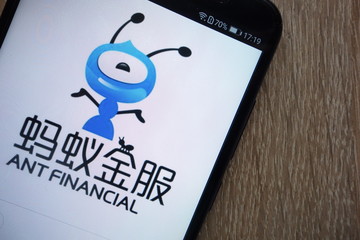 By 2018, the company established a direct money wiring service option between China and the Philippines. Then it went on to set a record of the biggest amount ever raised in one day. The funds totaled almost $15 billion.
In 2019, the company purchased World First Ltd. for around $690 million. Later on, it partnered with Barclays to guarantee that Chinese expatriates in the UK can have easy payment options through their stay in the United Kingdom.
Today, the company's Alipay operates in more than 50 countries globally, while partnering with worldwide reputable brands like MasterCard and Visa. The move was made to ensure that its global customers can access the payment service irrespective of the type of card that they own.
Apple Inc.
Apple is an international tech-based firm that was founded by Steve Wozniak, Steve Jobs, and Ronald Wayne in 1976. The firm manufactures hardware products that power all iOS devices. Currently, the company is spearheaded by Tim Cook who worked as the COO under Jobs who was the former CEO until his death in 2011. Currently, Tim has a net worth of around $1.3 billion.
Apple Inc. released the Apple Pay feature in 2014. The feature allows all subscribers who have an iOS version of 8.1 or higher to transact and make payments to people who enable transactions via smartcards.
Originally, this feature was restricted to users within America but since then it has spread to more than 25 countries. It has reached Australia, Africa, Europe, and Asia. It has partnered with global reputable brands including Visa, American Express, and Mastercard to guarantee that its global consumers can access the payment regardless of the type of card that they have.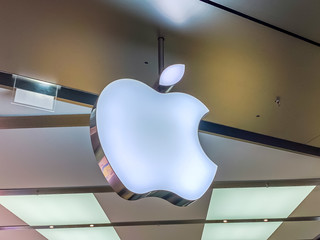 The service started to make real strides over two years after its launch in 2014. In 2016, Apple partnered with Australian, Chinese, French, and Canadian financial institutions with popular brands like Starbucks, ExxonMobile Corp, and KFC who approved this feature to make payments.
From 2017 up to today, the Apple Pay function has become quite universal to almost all of the top businesses around the world. The feature is also present on the Apple Watch, and the mobile devices. Apple Pay is known to enable iOS users to complete transfers through the use of iMessage.
WeChat
WeChat is a China-based technology establishment that was launched in 2011. Originally, it started as a social media messaging platform but it developed a mobile transaction service and it is now used for citizen monitoring throughout China.
The service is one of the biggest mobile apps with a monthly mean of one billion users. This service was originally known as Weixin but it was swapped for WeChat when it surpassed a century of millions of subscribers.
Transaction service was released two years after its original launch, and by 2016, recorded more than 350 million people using the payment service known as 'WeChatPay'. It needs all subscribers to integrate the accounts to their credit cards. The transaction is immediate for every Chinese subscriber but it nonetheless needs additional certification of the identity of all non-Chinese users before the transactions can be completed.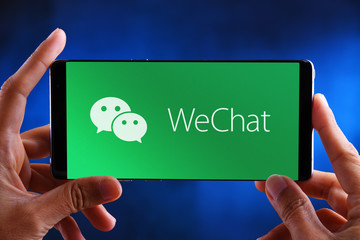 On January 31, 2014, WeChat Inc incorporated a 'red envelope' attribute to the payment service, for monetary gift-giving to a chosen group of people. The attribute features two forms in which the money can be distributed evenly or randomly subject to whichever the subscriber selects.
By 2016, more than three billion 'red envelopes' had been sent out with at least 400,000 on February 8th. Today, WeChat Pay has topped AliPay to become the biggest online payment service in China, with many of its subscribers from its large social media database.
Google LLC
Google LLC is an international institution that was launched in 1998 by Sergey Brin and Larry Page. It is a major subsidiary of a conglomerate known as Alphabet Inc. The founders' net worth is currently at $62 billion and $66 billion respectively. Google LLC unveiled its Google Pay service in 2018, but it has not recorded much success in getting off the ground.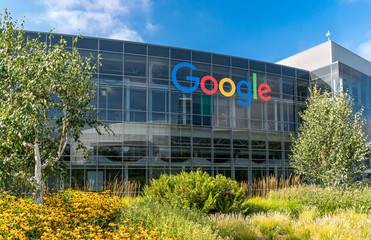 The Google Pay feature is due to the merger between Android Pay and Google Wallet. This feature is present and operational in 30 countries around the world and is in several years;anticipated to have just as much success as the WeChat Pay and Apple Pay; after most of the Android users have been ideally sensitized on its availability and how it operates.
Facebook Inc
Mark Zuckerberg, Dustin Moskovitz, Eduardo Saverin, Chris Hughes, and Andre McCollum formed Facebook Inc at Harvard in 2004. Membership was first limited to students of Harvard University but it was later spread to many other schools and the rest of the world.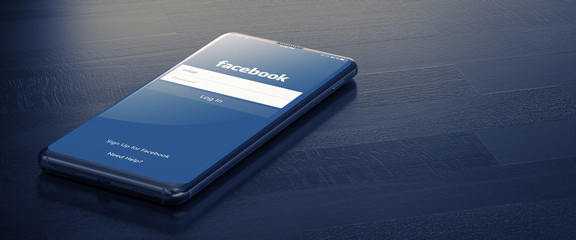 Zuckerberg currently owns Instagram and WhatsApp. Facebook is now the King of all social media. Mark became the youngest billionaire at 23 and is today worth over $83 billion.
Facebook Pay was launched in 2015 for subscribers in the US to share money with friends. Unfortunately, the feature never recorded as much success as Facebook Inc would have wanted; as social media platform's glory days are over, losing out in the daily traffic to Instagram, WhatsApp, and Twitter.
WhatsApp
The platform was created in 2009 by Brian Acton and Jan Koum. WhatsApp is an online social media service that supports voice, text, and video communication on its platform. It is a mobile application that is also accessible through its 'web' on personal computers. The service also has a business subsidiary that supports small-scale entrepreneurs to link with potential customers.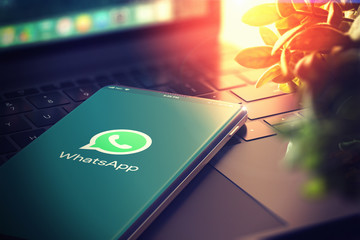 WhatsApp Pay is a relatively new feature that has been projected by experts to gain many users. With WhatsApp being the most popular social media platform globally, such predictions are not at all far-fetched. WhatsApp Pay was released in mid-June 2020 in India; and it is expected to be fully functional and find its way to the rest of the world in less than two years.
TechFin's Potential Going Forward
The tech-based firms are institutions with the biggest number of subscribers in the current world. Activity through TechFin is projected to surpass FinTech in the coming years since most of the TechFin firms are popular tech-based companies with a large customer database on the platforms.
These services and platforms that many users have become accustomed to over several years; make them convenient for the users to adapt well into the introduction of financials. In the coming years, it is anticipated that many financial institutions will merge with these tech-based organizations to avoid entirely losing clients to the up and coming technology generation kids.